Badminton
Opinion: Is PV Sindhu India's greatest ever athlete?
By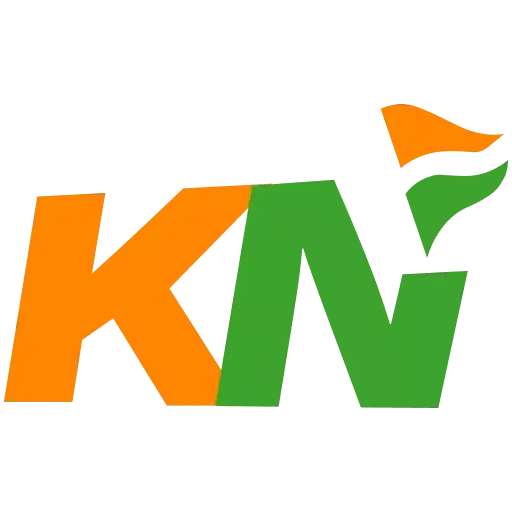 Khel Now
The shuttler is the first-ever female sportsperson from the nation to have won consecutive medals at the Olympic Games.
Park Tae-sang is a reserved man. He's equally calm in loss and in victory and asks his most eminent student to be in utter control of her emotions while playing. However, the South Korean badminton coach let it all out after a well-placed late backhand from PV Sindhu earned her a bronze at the Tokyo Olympics 2020. It was deserving; it was a dream-come-true; and it was a defining moment not just for him and Sindhu, but also for 130 crore Indians.
PV Sindhu did it, and did it in style. Playing China's He Bingjiao for the bronze, she held her nerves, placed her smashes impeccably well and controlled the net points to win 21-13, 21-15 in straight sets.
She had become the first Indian woman to win a silver woman at Rio 2016; with the bronze, she became the first Indian woman to have two Olympic medals in the nation's history at the quadrennial event.
Globally, she's only the fourth athlete in the history of badminton to have won multiple medals in the women's singles category at Olympics – a fact that shows the toil it takes to achieve this feat. While her exploits at the Olympics is well known, let us take a look at why we believe she's the greatest ever Indian athlete.
The trophies
Sindhu is currently the world badminton champion, courtesy of winning the gold at the BWF World Championships in 2019. After defeating Nozomi Okuhara, the 26-year-old became the first Indian to win the prestigious world championships since its inception in 1977. It wasn't a one-off win from her at the world's biggest stage. She had won the silver at Glasgow and Nanjing in 2017 and 2018, and had won bronze medals at Copenhagen and Guangzhou in 2013 and 2014 respectively.
In the process, she also equalled the record of legend Zhang Ning's record of five world championship medals. Incidentally, Ning also has two Olympic medals.
Two Asian Games medals, 3 Commonwealth Games medals including a gold in the mixed doubles in Australia in 2018 and a plethora of other podiums has continuously demanded her to make more space in her trophy cabinet. Safe to say, she's won more than any Indian badminton player ever did.
The gameplay
If making it to the Olympics is no mean task, Sindhu reached the final of the women's singles at her debut in 2016 at just 21 years of age. She even won the first set, only to go down against the superior gameplay of Spaniard Carolina Marin. Her game, at that point, was raw. She had fierce power and used her smashes well. However, as the game progressed, she looked tired against the then World No. 1.
With time, PV Sindhu has worked on the same. The power and venom in her smashes hasn't dropped, and the accuracy has risen. Her placements and drop shots have come a long way since 2016. She's also added the fake drop shot to her armory, a ploy that was used well against Bingjiao. The cross-court smashes are a delight, and currently, she's one of the best players of the shot in the world, if not the best.
Over the years, her net play has also improved, and her control and understanding of the court is second to none. At the moment, her first returns give meager or no space to the opposition to counter attack, something that comes with experience, training and hard work in nets.
The Hyderabad-born player shows a respectable attitude every time she competes, and her desire to win makes her a true ambassador of the game.
She has learnt to use her frame to perfection. Her long arms give her an advantage over the Chinese, inarguably the most notorious opposition in the game. Her speed, movement and quick returns on the court only reflect the kind of conditioning she has gone through in the gym and during training sessions.
Sindhu controls her body and mind better today – a trait that comes with age – while also keeping her raw power intact. That makes for a very dangerous combination; ask any top shuttler in the world.
The best ever?
The only Indian athlete who has two medals at the Olympics is wrestler Sushil Kumar, currently in jail. While his exploits at wrestling cannot be ignored, he's not the best role model for kids looking up for inspiration.
At non-Olympic events, there are several players who make it to Sindhu's bracket – from Mary Kom and Rahi Sarnobat to Jitu Rai and Abhinav Bindra and more in recent history – but Sindhu outclasses them with her heroics at the quadrennial events and is clearly someone to look up to, with her dedication, drive, tenacity and willpower.
Bindra has an Olympic gold, India's only won by an individual, and Mary Kom has a bronze, but none of these two displayed the consistency and won another medal at Olympics.
With age on her side, PV Sindhu might as well make it three on the trot at the Paris Olympics in 2024, but thinking about it at the moment would be pre-mature. Even on status quo, she easily outscores any Indian athlete with her drive, grit, passion, consistency and vast collection of medals at the highest level.
The joy of Tae-sang wasn't ordinary; it meant a lot – for him and his student. The student who has helped a generation to dream, gave 130 crore Indians hope when they were looking for it, who gets up every morning and gives her 100%, who keeps her head down and continues to toil in training and finally, who has become India's greatest ever athlete.
For more updates, follow Khel Now on Twitter, Instagram and join our community on Telegram.