Badminton
Who is India's newest badminton sensation Tasnim Mir?
By

Bhanu Pratap Singh
(Courtesy : DNA/Sportskeeda)
The starlet is currently training in Guwahati for the past four years.
The last decade has witnessed a rapid rise of Badminton in Indian sports. Inspired by the likes of Saina Nehwal and PV Sindhu, many budding talents have come up in the sport. Similarly, 16-year-old Tasnim Mir recently broke into the limelight, after she became the world No. 1 at junior level.
Born and brought up in Mehsana, Gujarat, Tasnim was introduced to the sport by her father — who is a badminton coach himself and works in Mehsana police — at the age of 7. However, the starlet has been training under Indonesian coach Edwin Iriawan at the Assam Badminton Academy in Guwahati for the past four years. She won titles in Bulgaria, France and Belgium, which saw her climb to the top spot in the world rankings.
Her achievement at the junior level were simply remarkable. She clinched the U-19 national junior championship just at the age of 14. She also won the U-13, U-15 and U-19 girls singles. Adding to her list of trophies, Tasnim Mir clinched the U-15 singles and doubles titles at the All India Sub-Junior ranking tournaments in Hyderabad and Nagpur respectively in 2018.
The year 2019 was equally fantabulous for her. Although she couldn't go past the round of 32 at the World Junior Championships in Russia, she emerged victorious at the U-15 Junior championships and Asian U-17 Championships in Indonesia.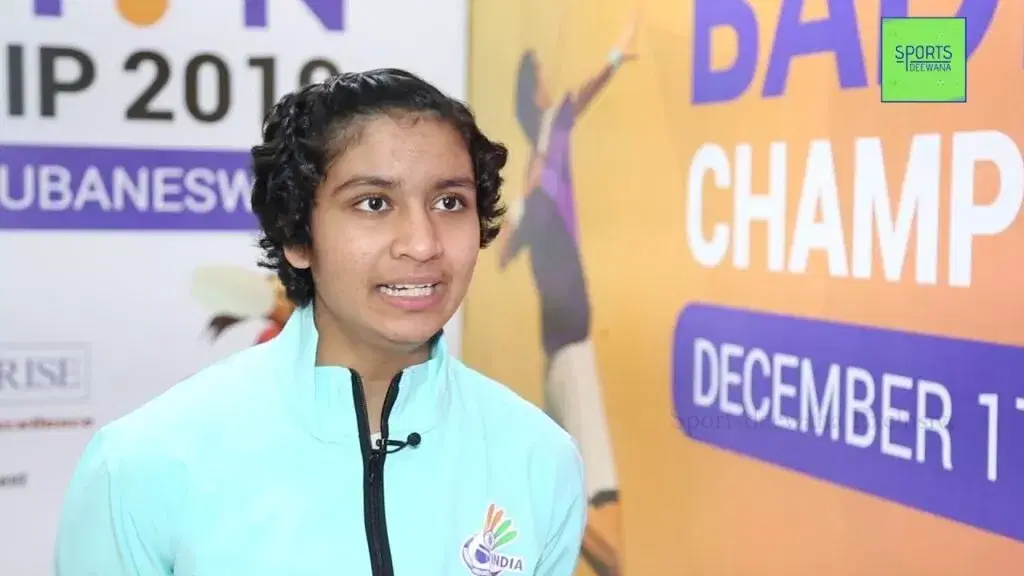 "I can't say that I expected this. I thought I will not be able to become No. 1 as tournaments were getting affected by COVID-19, but I won three events in Bulgaria, France and Belgium. So I am really excited and happy that finally, I could become world No 1. It is a great moment for me," Tasnim told PTI from Guwahati.
"I will completely focus on the senior circuit from now on and looking forward to playing at Iran and Uganda next month. My aim now is to improve my senior ranking. If I can weave some good performances and get into the top 200 by end of the year, that would be great."
The shuttler was also a part of the Uber Cup campaign in 2021, which added to her exposure at superior tournaments.
"It was a huge moment for me, it was the first time I was among the seniors, playing against world-class players in big stadiums, it was a great experience. I also met Viktor Axelsen there, I like his game. I also like to watch players such as Tai Tzu Ying and An Seyoung," she revealed.
What makes her world No. 1 feat more special is the fact the previous Indian shuttlers, Saina Nehwal and PV Sindhu never achieved this mark. While Saina already found herself in the global rankings for senior players in 2008, BWF introduced the junior ranking system in 2011. Sindhu, on the other hand, could reach the No. 2 position in the world junior rankings. However, Tasnim Mir said that she would manifest on every scope of improvement.
"I will need to work on my stamina and mental aspect of my game, which will play a big role. I have confidence on my shots but it is important to focus on mind," she quipped.
As per the Badminton World Federation (BWF) world junior rankings, she is currently at the top spot with 10,810 points.
Tasnim is going through a memorable run in her career. She will look to achieve the greatest achievements and accolades as she reaches the senior level. Undoubtedly, she could follow the footsteps of the other greats — Saina Nehwal and PV Sindhu. Her remarkable attitude and fighting spirit are the weapons of her exceptional play. It will be interesting to see how Tasnim Mir breaks more records and creates her own legacy in the forthcoming future.
For more updates, follow Khel Now on Twitter, Instagram and Facebook.