Badminton
PM Narendra Modi congratulates Indian shuttlers for Thomas Cup win
By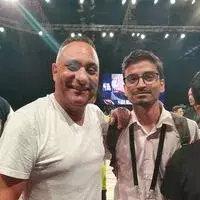 Gaurav Singh
The Indian badminton team won a gold medal in the recently concluded tournament.
It was a historic day for Indian badminton as the Indian men's badminton team defeated Indonesia 3-0 in the final of the Thomas Cup to win it for the first time ever. Praises and congratulatory messages begin to come in for the boys from all corners of the world. One of those came in the form of a phone call from the Prime Minister of India, Narendra Modi.
The Prime Minister had earlier taken to Twitter to congratulate the team. He tweeted, "The Indian badminton team has scripted history! The entire nation is elated by India winning the Thomas Cup! Congratulations to our accomplished team and best wishes to them for their future endeavours. This win will motivate so many upcoming sportspersons."
Narendra Modi then personally called the shuttlers to congratulate them on such a major accomplishment. The winners also received an invitation to the Prime Minister's residence once he returned from his trip to Bangkok. Narendra Modi said that his office will arrange the visit.
During the call, he said, "You all have made it … It is one of India's finest sporting wins."
The boys each took turns to speak to Narendra Modi. Kidambi Srikanth spoke first, followed by the rest. The Prime Minister commented on the boys' dominant display during their win as they won without losing a single match.
He knew that India had never won the Thomas Cup before and thus he went on to ask the boys when they started to believe that they could win the whole thing. It was Srikanth who replied that the team started to believe that they could win the whole thing after their quarter-final win against Malaysia. Prannoy and Sen agreed with Srikanth and went on to thank Narendra Modi for his words of encouragement.
The Prime Minister also stated that the coaching staff also deserved an equal amount of praise, acknowledging their importance in the win.
For more updates, follow Khel Now on Twitter, Instagram and join our community on Telegram.