Nemanja Vidic, Mikael Silvestre, Wes Brown, Quinton Fortune, Louis Saha and Ronny Johnsen also shared their thoughts.
The combined grassroots initiative titled United We Play between Manchester United and Apollo Tyres, their global tyre partner returned for its second instalment after the pandemic struck in 2021. As part of their second season, the event aimed to involve more than 6,000 talented players from 19 cities across the country. Indian coaches can also benefit from this initiative by getting to work with top coaches who work with the Manchester United Football Schools.
The top five players in the event will win the experience of a lifetime. The perks include a trip to Old Trafford, and a chance to train with the United academy and meet the legends. Last season, it was a special interaction with Marcus Rashford for the lucky winners.
As part of the event, seven Manchester United legends joined the elite panel for the finals of the second edition of the event in Chennai. The group included Premier League Hall of Famer Peter Schmeichel, Nemanja Vidic, Mikael Silvestre, Wes Brown, Quinton Fortune, Louis Saha and Ronny Johnsen.
Ahead of attending the final, Khel Now had a chance to catch up with the group as part of a special media interaction. The discussion surrounded grassroots development, the United We Play initiative and of course Manchester United. Here are some interesting excerpts from the discussion.
Importance of grassroots
The intent behind this initiative is to promote grassroots development in India and to make football a sport that everyone enjoys. The importance of grassroots development cannot be understated. Hall of Famer Peter Schmeichel shared the same opinion when asked about the significance of grassroots development.
He opined, "Without it (grassroots development), football dies. With the United we Play project and Manchester United itself, the idea is to give kids the opportunity to try out things. Like training sessions with coaches, pitches to play and more. But without it, there would be no football. It is my opinion that everyone should play football. I love football, and I want everyone who plays should have that happiness."
"It (football) keeps people off their mobile phones and their gaming consoles. So it is important to take screen time down a little bit and football is a good way for that," Schmeichel quipped before adding, "This is a great opportunity for India to increase the level of football. They can get some individual players who can make it to the bigger leagues in Europe like the Premier League. So that will help the national team to develop and to compete in the World Cup."
The United we Play Initiative
Apollo Tyres have been partners with Manchester United for the last nine years. The tyre manufacturing giant has combined with the record Premier League champions to successfully promote grassroots development across the world and now in India.
Speaking of the partnership and the project, former United defender Wes Brown replied, "It's been a fantastic relationship. This initiative is exactly what Manchester United do. The coaches they bring over to help the young kids and also help the coaches here to learn the techniques that we use. This is fantastic that they help young kids get into the sport and get fit. It helps young kids stay off the screens (like Peter mentioned)."
Brown further added "A lot of kids are getting involved and they absolutely love the Premier League. I hope that this partnership continues for many years."
Observations on Indian football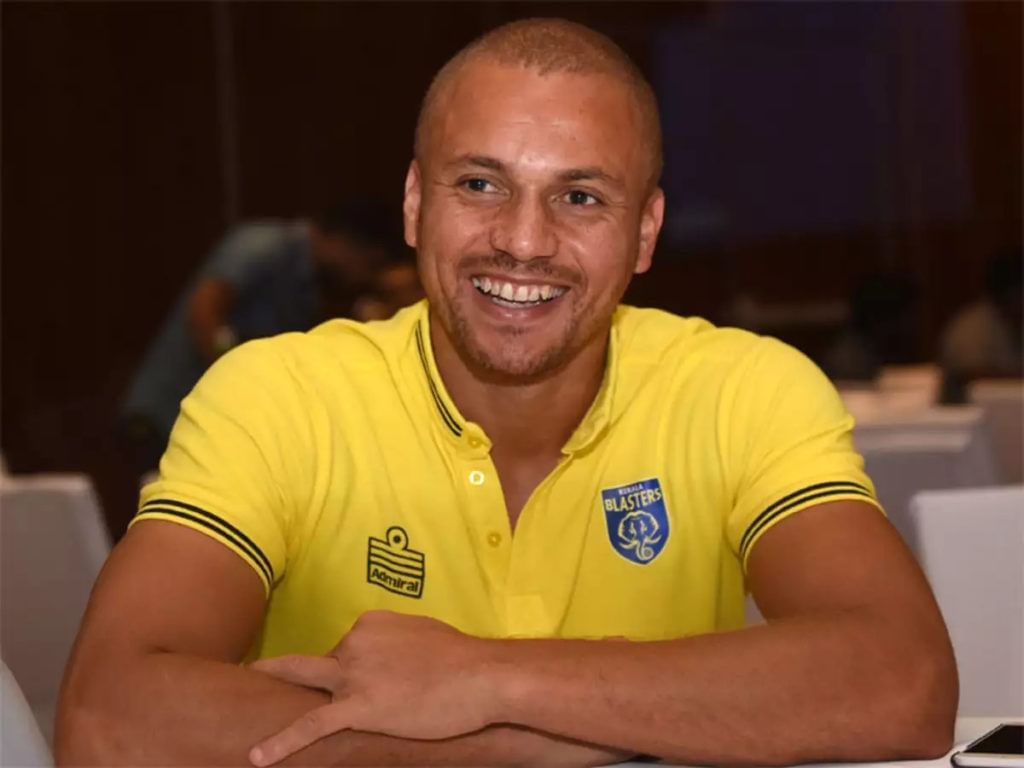 A lot of eyes are on Indian football and its development at the moment. Ever since the emergence of the Indian Super League, the profile of Indian football has grown. The national team has been improved with the emergence of young, hungry and talented players from the league. Therefore, a lot is expected from the nation in the future and resultantly, programs like United we Play are expediting this cause.
Mikael Silvestre and Wes Brown, who played in the Indian Super League for Chennaiyin FC and Kerala Blasters respectively gave their thoughts on the subject.
Silvestre responded, "For me, it was seven years ago. Since then, the league has grown, the national team has improved and it's a long process. But we can see that the younger generation follows the EPL (English Premier League). I hope that their following becomes practice (of Indian players playing in the EPL). It is because of the improvement in the league that the national team is improving."
Wes Brown added, "The facilities have gotten a lot better so the kids can start earlier. I know that cricket will be #1, but slowly and surely people are starting to get into football. Better facilities mean that more kids and coaches are getting involved and hopefully it can be part of the curriculum in the Indian schools' system also."
Manchester United's goalkeepers
The arrival of ten Hag is bound to bring a lot of changes and additions to the Manchester United squad. A key question in this regard is the role and existence of United's keepers David De Gea and Dean Henderson, especially the former. Erik ten Hag prefers to play from the back and a key part of this would be the distribution abilities of his keeper, not De Gea's strongest suit. But former United keeper Peter Schmeichel threw his weight behind United's #1.
He responded "I think it is very difficult to say anything that is not good about him (De Gea). He has been with the club for 11 years now and he has won Player of the Year in four seasons. I think he will be this season as well. You can always count on performances from him. I think he is good enough to play out from the back as well."
Speaking about Dean Henderson's situation, Schmeichel responded, "I think it was a problem because Dean wanted to either leave or get a longer contract. The most important thing for a goalkeeper is to know that he is #1 and playing every game regardless. Other clubs who have had this situation have suffered. It has an effect on the #1."
The Dane futher added, "I think he (Dean Henderson) has learnt a few hard lessons. I think the best thing for him would be to try and go somewhere else as I don't see De Gea losing his place. I don't think he will progress here and he is too good to be a #2. So for me, he has stayed and done it for the team so far. If Dean's ambitious which he is, then I think that (a move) is probably the best for him."
Erik ten Hag's challenges at Manchester United
The Red Devils recently appointed Erik ten Hag as their permanent manager from the 2022-23 season. The appointment has sent hearts racing and a lot of hopes are pinned on the Dutchman to get United back to winning ways. The Dutchman is on course to win his sixth trophy with Ajax before swapping Amsterdam for Manchester in the summer. But the path ahead is challenging for all parties concerned with United.
Schmeichel expressed delight at the appointment but affirmed the above statement. In addition to talking about the De Gea situation, he replied "I think the new manager will have a lot of ideas about how he wants the team to play. There are a lot of issues to be sorted out before that. I think the major things would be to work on changing personnel and then change the culture within the dressing room. The playing style comes only after that."
Schmeichel added, "He (ten Hag) has got a very big job on his hands. The good thing is that we know the name of the guy coming in. So he has a little bit of time despite working till the end of the season at Ajax. I have full confidence that he will be well-prepared. But things are not going to change in one day."
Maguire's continued struggles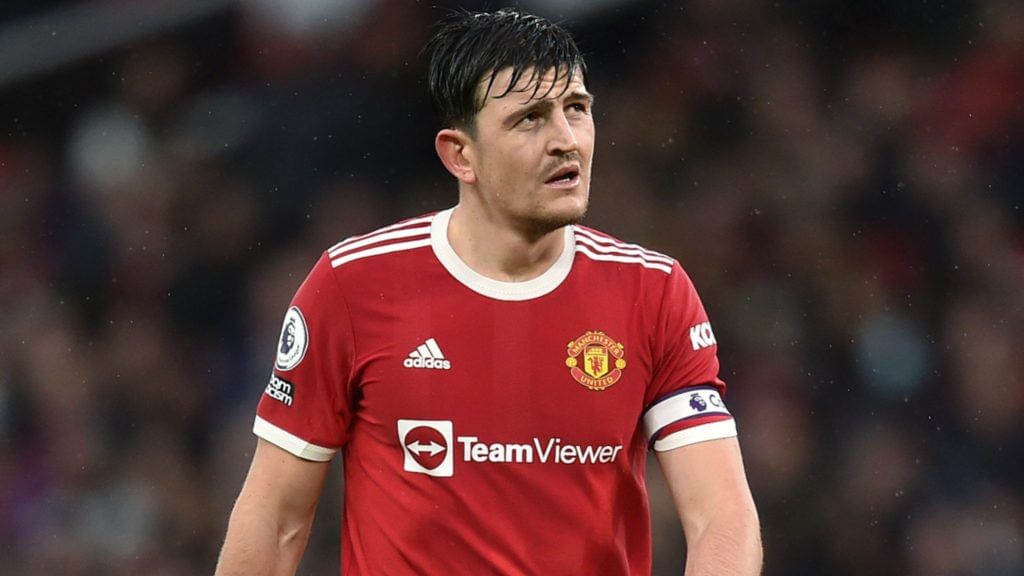 A key component of United's struggles this season has been the woeful form of their captain Harry Maguire. The England defender has been totally out of touch and has been criticized by media and fans alike for his performances. But Nemanja Vidic, a former United defender himself, empathised with Maguire and placed his trust in the Englishman to overcome his slump in form.
When asked about his defensive counterpart, Vidic replied "All of us as players didn't play great at certain times. It has happened to me that I've been on the bench in a few games and tried to improve my game in training and get my confidence back. I think that's important because when you are playing 1-2 games against top opponents and you don't do well, then you can lose confidence. The defence has also gone through changes. There have been injuries as well."
The Serbian added "If you keep continuing on it (the bad form), then you will go down on confidence. It will affect you and the team as well. When you are on a break, you work on improving your game. Footballers are under constant pressure. With his transfer fee and the money, a lot of attention has been on him," before further stating, "When we defend, we defend as a team. So I don't think it is fair to blame everything on him. I think he did well in the last two seasons and if I was the coach, I would see that it's not bad to give him a break."
The end of Pogba at United?
There is an expectation of a mass exodus at Old Trafford and one of the players who will be bound to leave is Paul Pogba. The Frenchman who signed for a then world record fee in 2016 has faced a fluctuating time at Manchester United. With 90 goal contributions in around 230 games, a lot more was expected from the skilful Frenchman. But injuries and poor form have taken their toll on him, the constant criticism alongwith.
Former United midfielder Quinton Fortune empathised with the midfielder's situation. He replied, "I think his injuries were unlucky because you want to play all the time. We all know the talent that Paul's got. I personally know that he loves the club and he wants to do well. It's a shame that he is coming to the end of his contract. You want to keep someone like Pogba in your team. But it is also important that the individual is happy. I personally hope that he stays, but I don't that will happen now."
For more updates, follow Khel Now on Twitter, Instagram and Facebook.