Following Mohamed Salah's quickest UEFA Champions League hattrick of all-time in just six minutes against Rangers FC during a Group A encounter in the 2022-23 season. Let's look at the previous fastest UCL hattricks that Salah has now beaten.
8. Luiz Adriano, 12 minutes: Shakhtar Donetsk 7 – 0 BATE Borisov (10/21/2014)
Luiz Adriano made it into the history books with his sensational individual display against BATE Borisov in the Champions League group stages of the 2014-15 campaign. The Ukrainian side took the lead in just 11 minutes through Alex Teixeira. Luiz Adriano in the 28th minute scored a penalty.  Adriano managed to score three more goals before the break making it 6-0 at the half time taking only 12 mins to score the hat trick. Also, record in champion league history biggest halftime lead for any team. Finally, in the 82nd minute, Adriano stepped up again to take a penalty and successfully converted. Only Messi and Luiz Adriano have scored five goals in a single match.
7. Robert Lewandowski, 12 minutes: Bayern Munich 6 – 0 Red Star Belgrade (11/26/2019)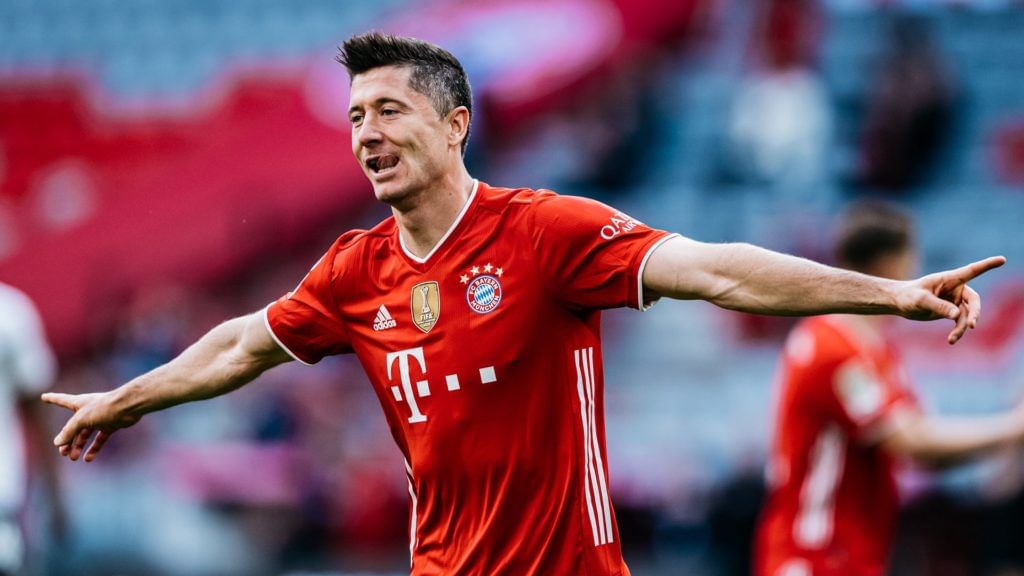 Arguably the best number 9 of his generation, Robert Lewandowski has won every single trophy available in club football. In the 2019 Champions League group stage match against Red Star Belgrade at Stadion Rajko Mitić-Belgrade Bayern thrashed Red Star Belgrade 0-6.
Robert Lewandowski scored four times, converting a penalty on 53 minutes to double Bayern's lead from the first half. Then the 31-year-old put a further three goals past Red Star's post within seven minutes, The Poland striker took just 12 minutes to net a hattrick
6. Robert Lewandowski, 11 minutes: Bayern Munich 7 – 1 Salzburg (3/8/2022)
With Bayern Munich in 2021-22, Lewandowski scored three goals in the first 23 minutes of a knockout-stage match against RB Salzburg, marking the fastest hat trick scored by any player in the competition from the start of the game. Overtaking Marco Simone for Milan v Rosenborg in 1996 (24 mins). Germans steamrollered Salzburg 7-1 to book a place in the quarterfinals with an 8-2 aggregate score. The 33-year-old Poland striker scored three times in 11 minutes as he opened his account with two almost identical penalties in the 12th and 21st before netting on the break two minutes later for his fifth hat-trick ever in the competition. Lewandowski remarkably scored three goals in a devastating spell of 10 minutes and 22 seconds to kill this tie.
5. Cristiano Ronaldo, 11 minutes: Real Madrid 8 – 0 Malmö (12/8/2015)
On this day, Real Madrid equalled Liverpool's record for the biggest victory in the history of the Champions League group stage. With Cristiano Ronaldo scoring four times in a forceful victory at the Bernabeu, level with Liverpool 8-0 Beşiktaş in November 2007 – both successful sides were managed by Rafa Benitez. The Spanish giants had cruised into a three-goal half-time lead courtesy of Karim Benzema's double and a Ronaldo strike before the latter netted twice more early in the second period to make it three goals in just 11 minutes either side of the interval. Cristiano and Madrid eventually went on to become the Champions of Europe that very season. Ronaldo became the first player to score more than 10 goals in the group stages with his 11 in six games.
Trending World Football Articles:
4. Raheem Sterling – 11 minutes (Manchester City 5-1 Atalanta, 22/10/2019)
Raheem Sterling's extraordinary performance during Champions' League group stages helped Manchester City demolish Atalanta and maintain their 100% start in Champions League Group C. Aguero's brace in the first half made it 2-0, and Sterling took over goalscoring duties after the break. At 58 minutes he finished off a fine move involving Riyad Mahrez, Kevin de Bruyne, and Foden. Later on, at the 64-minute mark Sterling scored cutting inside past Rafael Toloi before finding the net. And finally made it 5-1 at 69 minutes by Mahrez cross completing his 11-minute second-half hat-trick.
3. Mike Newell, 9 minutes: Blackburn 4 – 1 Rosenborg (12/6/1995)
After winning the Premier League for the first time in 81 years, Blackburn entered the 1995–96 Champions League as the top team in Europe thanks to owner Jack Walker's significant financial commitment. Rovers' maiden tournament experience came to a disappointing end when they were eliminated in the group stage after losing four of their first five games and drawing one. Blackburn saved complete embarrassment with a comfortable victory over Rosenborg in their final fixture. Mike Newell broke the record for the quickest-ever Champions League hat trick. As a result, Blackburn avoided total humiliation. Newell's nine-minute blitz made him to the first English player to score a hat trick in the Champions League.
2. Bafétimbi Gomis, 8 minutes: Lyon 7 – 1 Dinamo Zagreb (12/7/2011)
Gomis helped Lyon advance to the knockout stages in the 2011 Champions league. With their win over Dinamo Zagreb helping them quality due to goal difference. The French side enjoyed a comfortable victory against Dinamo Zagreb. Bafetimbi Gomis managed to end the first half with an easy tap-in and opened the second half with a great strike to make it two. With a 52nd-minute slot into an open net, Gomis' hat-trick eclipsed Newell's previous record 16-year record of scoring the fastest hat-trick in the Champions League by completing it in 8 minutes and 45 seconds.
1. Mohamed Salah, 6 minutes: Liverpool 7 – 1 Rangers FC (10/12/2022)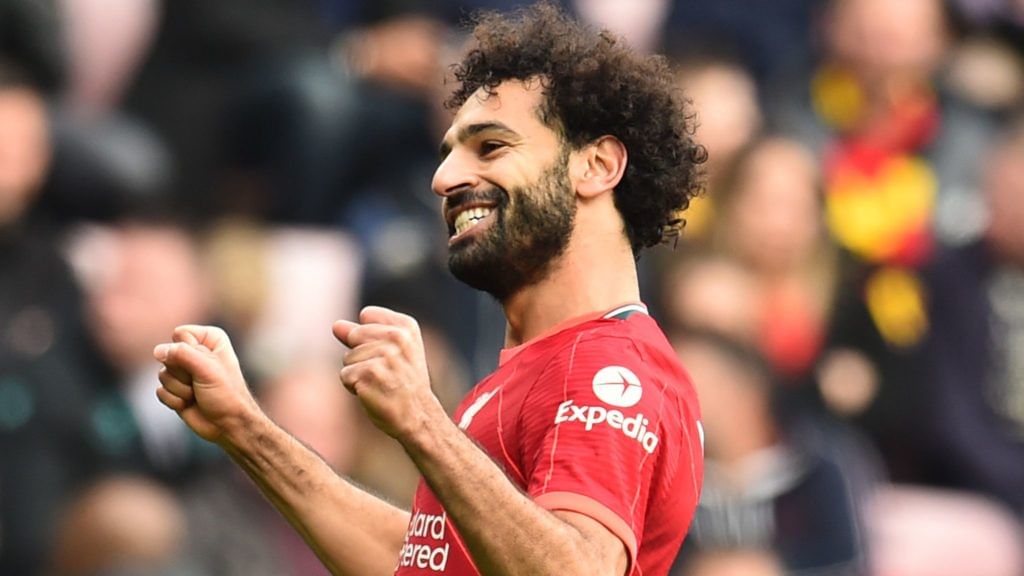 It took just six minutes for Mohamed Salah to score a special hat trick this was Salah's first career hat trick in the Champions League making it 41 career goals throughout the competition for him. During Liverpool's 7-1 win over Rangers FC in the UEFA Champions League group
The 30-year-old winger replaced Darwin Núñez in the 68th minute and scored his first goal in the 75th. His final two goals came in the 80th and 81st minutes, which marked his spot in the record books. Interestingly, all three goals were assisted by Diogo Jota with his hat trick timed at just six minutes and 12 seconds.
Salah has also now scored a record number of goals for an English club in the Champions League with 38. His treble saw him move past Didier Drogba
For more updates, follow Khel Now on Facebook, Twitter, and Instagram and join our community on Telegram.