Goalkeepers dominate this list
Experience is one of the invaluable things in football which cannot be bought. In a competition as competitive as the UEFA Champions League, experience is the greatest luxury for any club. It is always vital for clubs to possess experience in the side when dealing with pressure situations or matches, and players like Paolo Maldini and Gigi Buffon have shown how experience can always be beneficial in beating skills.
Even though age is seen as the biggest roadblock to playing a high-end competition like the Champions League, many players have defied their age and are shining in this toughest competition of club football. Our discussion here today is on these top five oldest players to play in the UEFA Champions League.
5. Allan McGregor (Rangers) – 40 years 226 days
The Current Rangers' number-one goalkeeper recently became one of the oldest players ever to appear in a Champions League game. McGregor has been in excellent form for Scottish giants Rangers lately. Even though he is in his 40s, the goalkeeper's reflexes and shot-stopping ability have not deteriorated. 
The Rangers' goalkeeper has a few Champions League Group stage appearance to his name which came this season only. He also played a key role in the Rangers' iconic run in Europa League last season.
4. Mark Schwarzer (Chelsea) – 41 years 206 days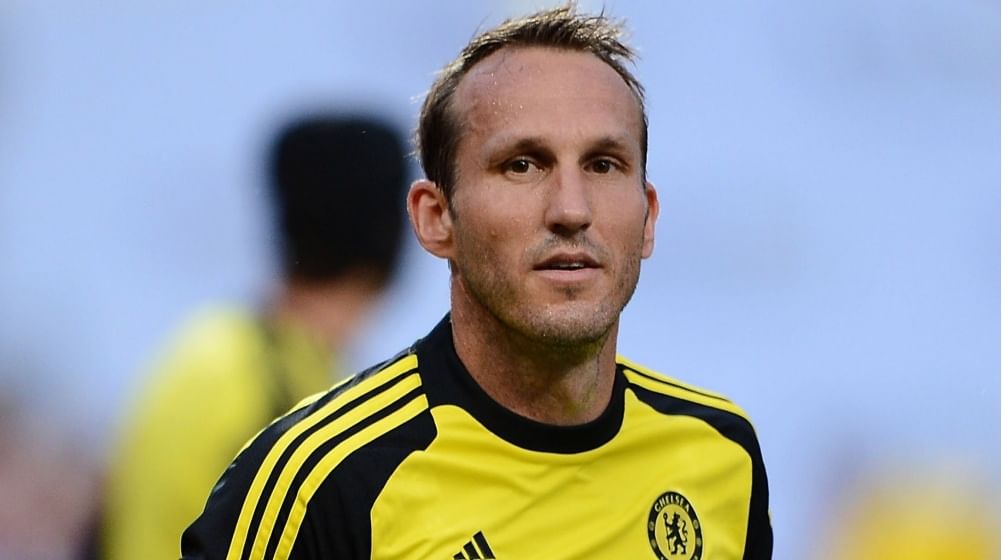 In 2013, the ex-Australian goalkeeper became the fourth oldest player in Champions League history against Atletico Madrid at the age of 41years and 206 days. Furthermore, Schwarzer is the oldest Chelsea and Middlesbrough player ever.
Schwarzer dispelled the myth that goalkeepers lose reflexes as they age, especially when they face the challenges of the young generation and the evolving needs of modern football. Although he only played three matches at UCL, his name is forever engraved in the history of this competition.
3. Olexandr Shovkovshiy (Dynamo Kyiv) – 41 years 255 days
The goalkeepers dominate the list, demonstrating the long career span of a goalkeeper compared to that of an outfield player. Olexandr Shovkovshiygoalkeeper is a legend of Ukrainian football who spent his whole career at his boyhood club Dynamo Kyiv. 
The Ukrainian shot-stopper had a height of 6 feet 3 inches, making it really hard for the opponent to find the vacant spot in his net. Even though he had offers from European giants, Shovkovshiy remained loyal to his Kyiv side and made 426 appearances. The Ukrainian capital was his only focus, and he never looked beyond it.
Trending World Football Articles:
2. Gianluigi Buffon (Juventus) – 42 years 315 days
Gianluigi Buffon is the second oldest player ever to play in the Champions League. Buffon is a Juventus legend and a renowned name in Champions League history. The World Cup winner with Italy has 124 appearances in the Champions League.  Although he is regarded as a Champions League elite, Champions League trophy is still missing from his collection. 
Buffon is considered to be one of the best goalkeepers of his generation. His impeccable understanding of the game and positioning are one of his most impressive qualities. The physical condition of a player is very important in playing very late in the career, and Buffon has always proved his mettle on the fitness front. 
1. Marco Ballota (Lazio) – 43 years 252 days
Playing in the post-forties age requires high mental determination and fitness to make an impact on the football pitch. A supreme example of this is Marco Ballota, who is the oldest player to ever play in a Champions League match at age of 43. The Italian goalkeeper spent around 15 seasons in Serie A and made 138 appearances with six different clubs. 
The Former Lazio and Inter Milan goalkeeper was mostly a backup during his career before joining Modana in 2002. Ballota has many records under his name as he is the oldest player ever to play in the Champions League, Serie A, and the oldest debutant for Italian giant Inter Milan. 
For more updates, follow Khel Now on Facebook, Twitter, and Instagram and join our community on Telegram.