The Spanish midfielder also shared Mumbai City's mantra to achieve success.
Champion teams are not merely made of stellar starting XIs. They comprise of individuals who have the intrinsic ability to influence a change in the game coming off the bench. These players might not find their name in the initial line-up. But, they infuse a sense of energy and enthusiasm that spark up the proceedings in the final quarter of the game. It is not that as if these individuals are not capable enough to start regularly. But dynamics of various leagues are such that promising stars often have to make way for their compatriots. Alberto Noguera's current case in Mumbai City is one such situation.
Recently, the Spaniard joined Khel Now in an exclusive chat. Here's what he said.
On current role at Mumbai City
After two stellar seasons with FC Goa, in which he notched 11 assists and played almost every minute for the Gaurs, the 33-year-old finds himself in a peculiar position for the Islanders. The star recruit has played only 324 minutes across eight games, translating to 40.5 minutes per game. Starting every match is almost a given for a player of his caliber and stature. However, Noguera insists that this is an uncontrollable factor that rests in the hands of head coach Des Buckingham.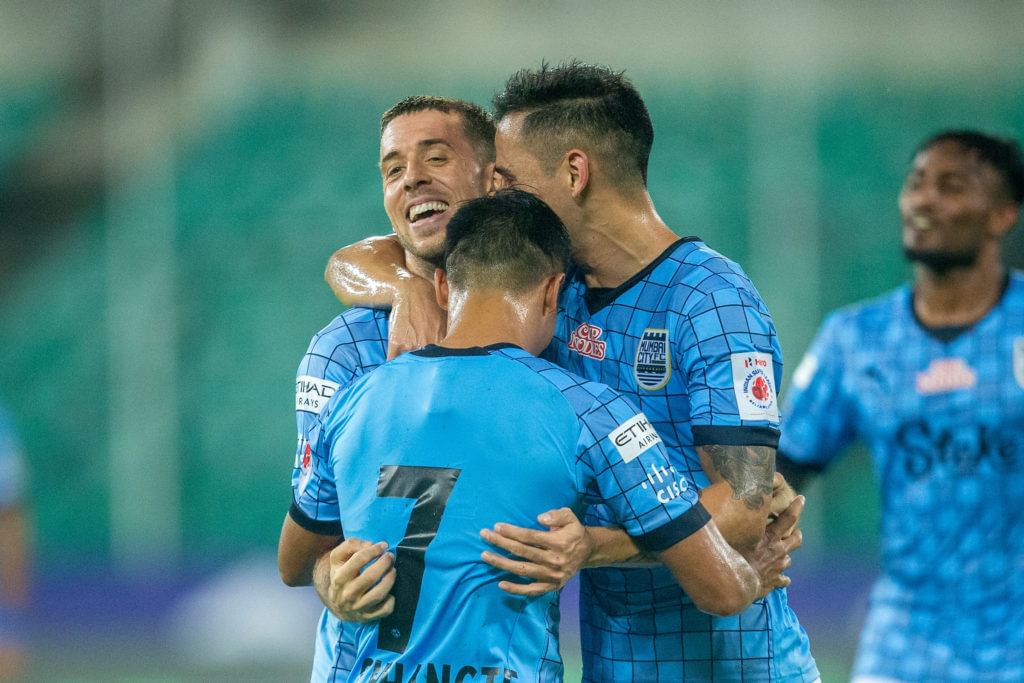 "I don't know his plan but I know that every time the team needs me, or the coach, I will be ready. I prefer to start obviously in the first line-up but if not, then I will take whatever minutes I have. That is the only way to go," Noguera reflected upon his lack of regular playing time.
Equation with Ahmed Jahouh
Despite not starting regularly, Alberto Noguera has already notched two goals this season. The Spaniard has quite literally run the show from the midfield in the few games that he has started; winning possession deep into the field and transitioning Mumbai seamlessly into attack with his quick feet and widespread creative vision. However, the four foreigner rule means that only one of either him or Ahmed Jahouh can feature in the starting XI more often than not. And Jahouh seems to be getting the nod ahead of Noguera for now.
"It's out of our hands. We are just training and we are not taking the decisions," Noguera quipped upon being asked of his on-field competition with Mumbai's Moroccan midfielder.
He added, "He (Buckingham) has to make the decisions. I just give my best in every training and just hoping that I can play more minutes. It's the only thing that I can tell you. The relationship between Jahouh and me are great. Between all the teammates here are the same (relationship). We just keep pushing ourselves to find our best version and that's everything."
Apuia, Vinit Rai and the domestic talent at Mumbai City
At the same time, there is a lot of domestic talent coming through for Mumbai from the centre of the park. The duo of Lalengmawia Ralte and Vinit Rai partner either Jahouh or Noguera in the middle frequently and the former FC Goa star has only good words to say about his younger Indian teammates.
"For real, I think they (Apuia and Vinit) already are very good players. Probably in the future both will be one of the best here. We are just here trying to help them, trying to give them some advices if we can, but I think they already are doing well. If they train hard and try to improve every day, they will be very important players for the national team and for this country, 100 per cent," Noguera explained.
Indian Football Trending Articles:
Scope of improvement despite an unbeaten start to the season?
Mumbai City sit at the top of the points table after their thumping victory against NorthEast United in Guwahati on Friday. They are the only unbeaten team in the league until now and have displayed a wealth of attacking riches that other sides can only envy. To put it in context, Mumbai's 23 goals so far, are significantly higher than the second-placed teams in the goal-scoring tally, i.e. Odisha FC and Kerala Blasters (13 each).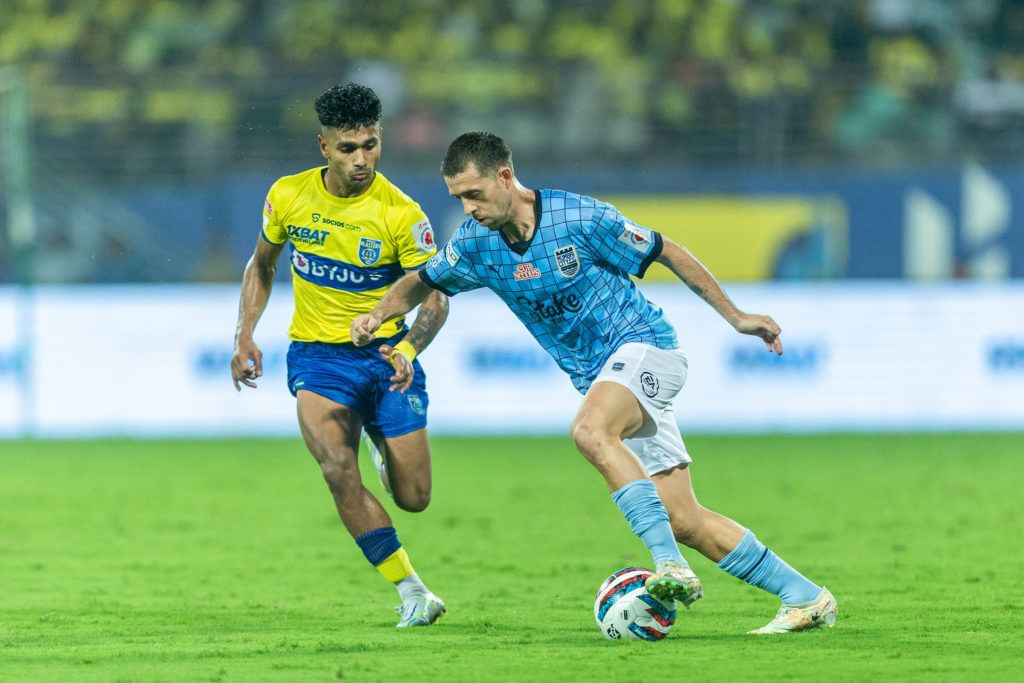 However, Alberto Noguera acknowledges that they have a long season lying in front of them and it is necessary to address any minute chink in the armour to mount a serious title challenge.
"We need to improve on other things. If we want to win this league, we need to improve a lot. One thing is that we cannot concede goals on set-pieces and these kind of things. It's true that we need to improve on that but are training for that every week and I am sure that we will change that and we will keep improving," Noguera said.
What should Mumbai do to attain their objectives this season?
Regardless, the player sounded confident of helping his team compete for the top spot in the standings this season. In his 16th year of professional senior career now, Noguera expressed a sense of composure when he claimed that the Islanders need to do whatever is in their control right to achieve their intended objectives.
Seasoned stars are often undeterred with any external pressures because they carry a sense of assurance that they will get the required tasks done to the T when the stakes are high.
"I think it's in our hands right now because we are in a good position in the table. But we need to keep going. It's the only focus you know, keep going, keep pushing, keep enjoying, that's the only thing I can tell you. The rest is in our hands," Noguera remarked.
"We have to keep in this way, trying to score as many goals as possible, trying to concede as less goals as possible. We need to keep improving every week, every day actually and that's the only way to reach our goals. That's it, training hard every week and I think this team is able to achieve our goals," he signed off, highlighting on the importance of mastering over the small things in their quest for a major achievement.
For more updates, follow Khel Now on Facebook, Twitter, Instagram, Youtube and join our community on Telegram.