Didier Deschamps became the third footballer to win the silverware both as a player and a manager.
Fans wait four years for the world's most watched sport, which never ceases to disappoint with so much joy, emotion, glory, and significant moments for the champions. The time has finally come, and the 2022 FIFA World Cup is knocking on the door. But before the competition begins, let's look back at the 2018 World Cup and how it played out.
In 2018, 169 goals were scored in 64 matches, averaging 2.6 goals per match, with one scoreless draw and France claiming the title.
Group Stage Drama
Four countries were placed in each of the eight groups, and only two were expected to advance to the knockout stage.
Uruguay, Russia, Saudi Arabia, and Egypt were all participants in Group A. Uruguay swept all three games and finished first in the group, while Russia came second, and Saudi Arabia only won once. Mohamed Salah's Egypt could not secure a win and finished at the bottom of the group.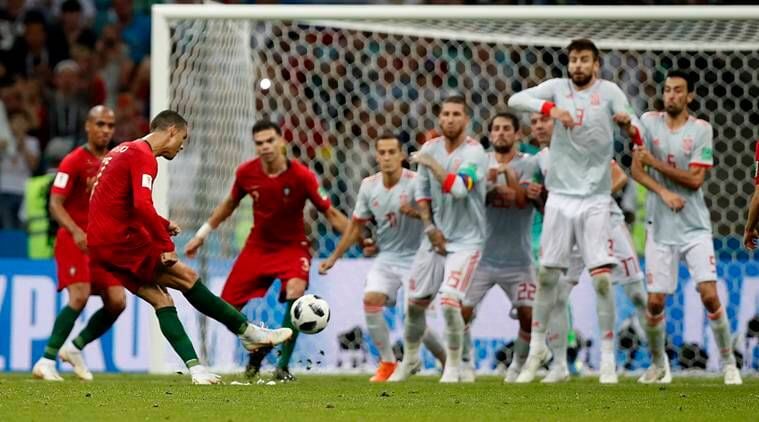 Group B was notable for having two heavyweights, Portugal and Spain, alongside Iran and Morocco. Iran and Morocco posed a challenge for Spain and Portugal, who narrowly avoided elimination by winning only one match and drawing the others. The most exciting game came when Spain faced Portugal. It emerged as one of the best group-stage matches, with Cristiano Ronaldo scoring a last-minute goal to complete his hat-trick and salvaging a point for Portugal.
Group C produced some excellent matches, with eventual winners France finishing first and Denmark finishing second. The Danes were far superior to France and could have finished first if not for two draws, one against Didier Deschamps' side and the other against Australia.
Group D was packed with chaos as it was led by Croatia and also featured 2014 World Cup runners-up Argentina. Hopes were high for Messi and co, but Croatia showed to be far sharper as they triumphed in every match, while Argentina drew with Iceland and fell to Croatia. The sky blue needed a win to advance to the next round, and they fought tirelessly to get there, defeating Nigeria 2-1 in the final group game.
Drama intensifies, Giants depart
Brazil, who were clubbed in Group E with Switzerland, Serbia, and Costa Rica, succeeded in finishing first after drawing with Switzerland and winning the remainder of their matches. The Selecao qualified without a hitch.
The voyage of the 2014 World Cup winner ended in the group stage merely, with Germany suffering one of the disappointments after winning only once. They secured the last place in Group F, while Sweden and Mexico advanced to the next round. It was one of the curses that still afflict to many former World Cup winners.
Belgium and England were seeded in Group G. Two powerhouse nations, who were destined to advance to the following round, did so in spectacular fashion with massive wins. However, the former came out on top with a 100% win rate, as they went on to defeat England 1-0.
Colombia and Japan showed more tenacity and proved their value in Group H, qualifying for the next round. However, the aforementioned teams had to scrape their way through the next round. Despite Senegal and Japan being kept on the same point, Japan were able to clinch their place courtesy fair play point.
A goal-feast Round of 16
The round of 16 brought a lot of entertainment and surprises, including one of the best matches producing seven goals in total, with France qualifying for the next round with a 4-3 win, ruining Lionel Messi's World Cup aspirations.
Ronaldo was also shown the exit door when Uruguay defeated Portugal 2-1. Meanwhile Brazil deservedly made it to the Quarter-finals with a 2-0 win over Mexico.
Belgium versus Japan was another high touted match, as Belgium were overly optimistic and conceded two goals. It was a shocker for the golden generation, but they collected their steam and scored three in the second half, registering one of the stunning comebacks in World Cup history.
Spain dealt an unfathomable defeat by Russia. La Roja were optimistic that they would easily advance to the next round. With the score at 1-1 after extra time, the game proceeded to penalties, where a blunder from Koke and Aspas brought Spain's World Cup campaign to an end.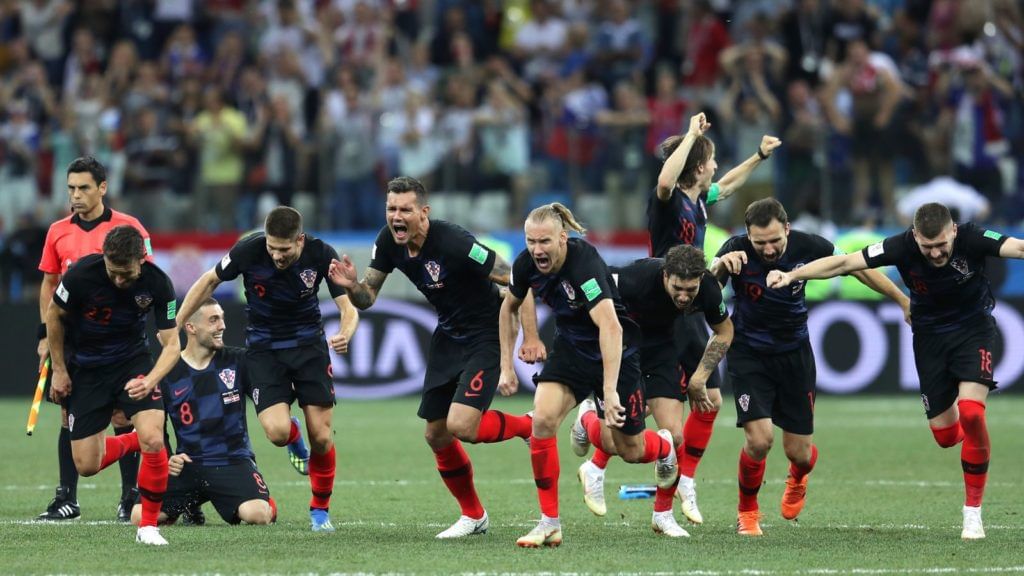 Another match saw its fate determined in penalties – this time between Croatia and Denmark. Modric's Croatia were clinical with their penalties, winning 3-2.
Meanwhile, Sweden managed to squeak out a 1-0 win over Switzerland. The last fixture also went to penalties and England found themselves fortunate enough to qualify for the Quarter-finals for the first time since 2006.
The Round of 16 was fraught with emotion, as only meritorious nations advanced.
Trending World Football Articles:
Last test for the big nations
France were considered favourites, and proved their worth by defeating Uruguay, thanks to a howler from the Uruguay goalkeeper. The French squad advanced to the semi-finals with a 2-0 triumph.
Brazil faced Belgium in a high-intensity contest. Belgium however, overcame Brazil 2-1, demonstrating tremendous courage and displaying that their golden generation has many virtues.
No one expected England to get this far in the tournament, but the Three Lions surprised expectations by defeating Sweden 2-0 to reach the Semi-finals for the first time since winning the World Cup in 1966.
Croatia, the underdogs but one of the best teams in the competition, came all the way and were resilient throughout, proving their worth with a win in the tie-breaker and reaching the semi-finals for the first time in their history.
Claims for the FIFA World Cup 2018
Croatia, England, Belgium, and France were the countries who reached the Semi-finals. Only two nations would make it to the final, while the losing sides would compete for the third spot.
Croatia caused another upset by knocking England out with a late goal, while France narrowly defeated Belgium's golden generation.
The stage was now set for a battle between the competition's favourite and underdog – France and Croatia.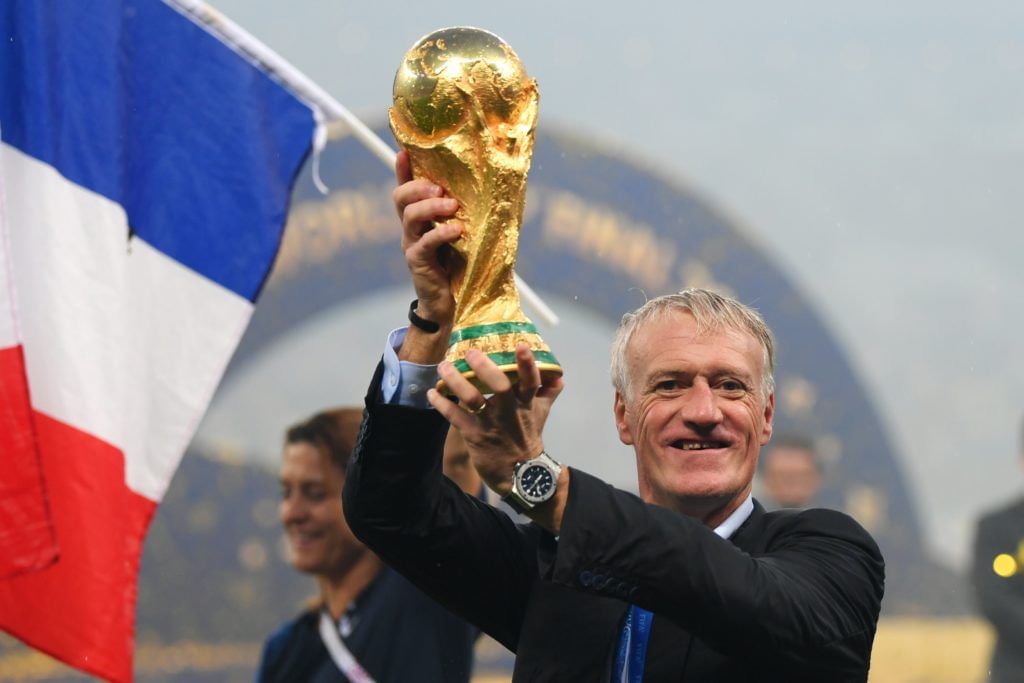 France were entitled to victory as they had more quality and exhibited more commitment than Croatia. Although Croatia were dominant in the first half, France took over when players assembled and since there it was goals raining from France. In the second half they displayed their true potential and were more clinical scoring four past Croatia and winning the contest 4-2.
As a result of this win, Didier Deschamps became the third footballer after Mario Zagallo and Franz Beckenbauer to lift the FIFA World Cup both as a player and a manager.
For more updates, follow Khel Now on Facebook, Twitter, and Instagram and join our community on Telegram.