These footballers created as efficiently as they scored goals.
Lionel Messi's assists at FIFA World Cup 2022 have become a talking point. The Argentina talisman's brilliant assist to Nahuel Molina against the Netherlands in the quarter-final was the work of a genius. Messi then went a notch higher in the semi-final against Croatia with a mazy run leaving Croatia's defenders to chase shadows before laying the ball on a platter for Julian Alvarez to score. He is among the highest assist providers in FIFA World Cup 2022.
With three assists, Messi is tied with Antoine Griezmann, Harry Kane and Bruno Fernandes for the most assists in FIFA World Cup 2022. Messi and Griezmann will have another opportunity to race clear when Argentina meet France in the World Cup final. One of them or both can join this elite list of players to provide the most assists in a single FIFA World Cup edition.
From Pele, Diego Maradona, and Michael Ballack to Francesco Totti, some of the world's best footballers topped the charts for most assists in World Cups. In this article, take a look at the players with most assists in a single FIFA World Cup edition.
10. Francesco Totti (Italy) – 4 Assists in 2006 FIFA World Cup
One of Italy's legendary and most loved midfielder, Francesco Totti, led his team to World Cup glory in 2006. Totti played a magnificent role as a midfielder with four assists in the tournament to help Italy win the title. He was also named in the all-star team of FIFA World Cup 2006.
9. Juan Roman Riquelme (Argentina) – 4 Assists in 2006 FIFA World Cup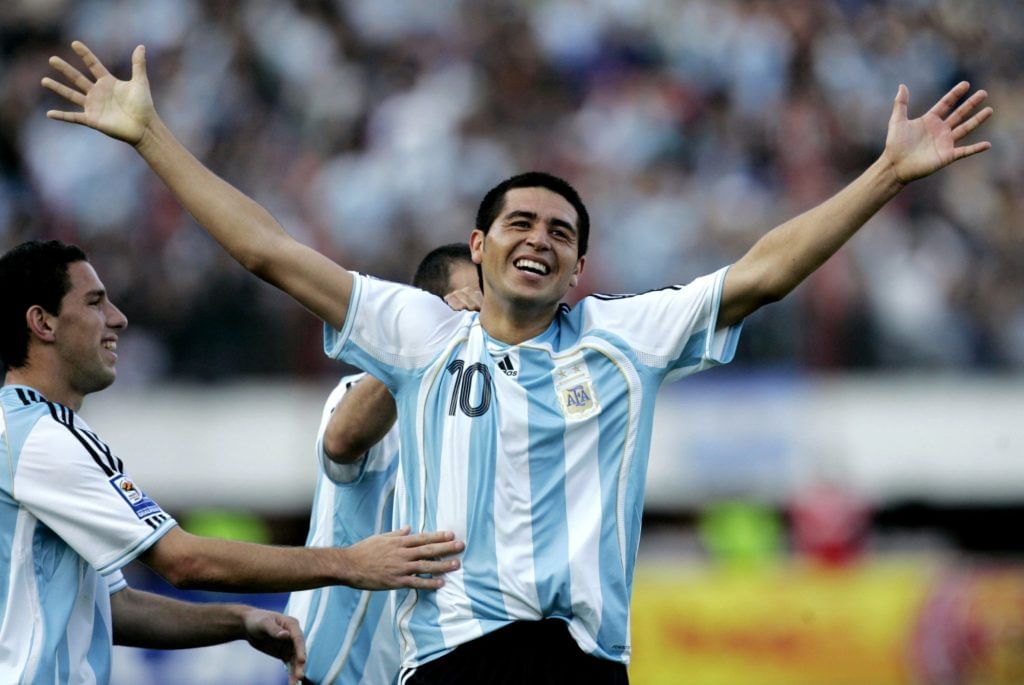 Former Argentina and Barcelona midfielder Juan Roman Riquelme had a brilliant run of form in the 2006 FIFA World Cup. Though Argentina could not make it past the quarter-finals, Riquelme was brilliant with his four assists in Germany. Argentina lost to Germany in the quarter-finals via a penalty shootout.
8. Michael Ballack (Germany) – 4 Assists in 2002 FIFA World Cup
German legend Michael Ballack is one of the most popular faces in the football world. The year 2002 was the first time ever FIFA World Cup was held on Asian soil. Germany finished as runners-up in that edition, and Ballack was the reason behind the German team's brilliant run to the final, where they lost against Brazil. He had four assists to his name.
7. Sigfried Held (Germany) – 4 Assists in 1966 FIFA World Cup
FIFA World Cup 1966 is remembered for England's victory. Other than England's win, Sigfried Held also made that tournament memorable for himself with four assists. His performance also helped West Germany reach the final. Though, Germany lost to England 4-2 in extra time in the Final.
6. Juan Cuadrado (Colombia) – 4 Assists in 2014 FIFA World Cup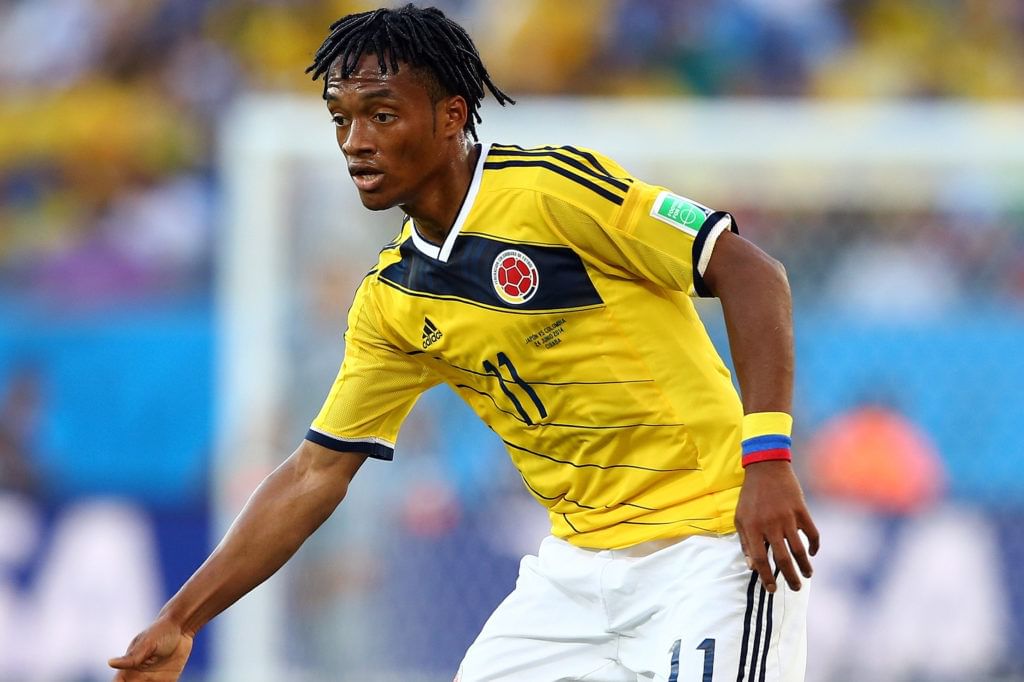 Colombia was a team that surprised most people in the 2014 FIFA World Cup. Co­­­­­­lombia reached the quarter-finals in that tournament. James Rodriguez scored six goals in the World Cup. Other than him, Juan Cuadrado helped Colombia with his four brilliant assists.
Trending World Football Articles:
5. Thomas Habler (Germany) – 5 Assists in 1994 FIFA World Cup
Germany in this edition scored a total number of nine goals. Thomas Habler made an entry in record books by assisting five of those nine goals. Habler had a wonderful run in the 1994 FIFA World Cup. Germany faced a shocking defeat in the quarter-final against Belarus.
4. Diego Maradona (Argentina) – 5 Assists in 1986 FIFA World Cup
When we talk about the greatest names in the football world, initially two names come forward, Diego Maradona and Pele. World Cup 1986 was destined for Argentina and Diego Maradona. Maradona in the entire tournament scored five goals as well as assisted five goals for Argentina. He was also named as the Best player in that edition.
3. Pierre Litbarski (Germany) – 5 Assists in 1982 FIFA World Cup
The 1982 World Cup runner-up German team had a dominating tournament till the final against Italy. After the opening game upset against Algeria, Germany scored a total of 11 goals in the tournament. Litbarski assisted five of those goals. He also scored twice in the tournament.
2. Robert Gadocha (Poland) – 5 Assists in 1974 FIFA World Cup
Poland had a golden run in the 1974 FIFA World Cup. For the first time in the tournament's history, Poland finished third. Polish winger Robert Gadocha helped Poland in their golden performance. Robert Gadocha's five assists is at number two on this list.
1. Pele (Brazil) – 6 Assists in 1970 FIFA World Cup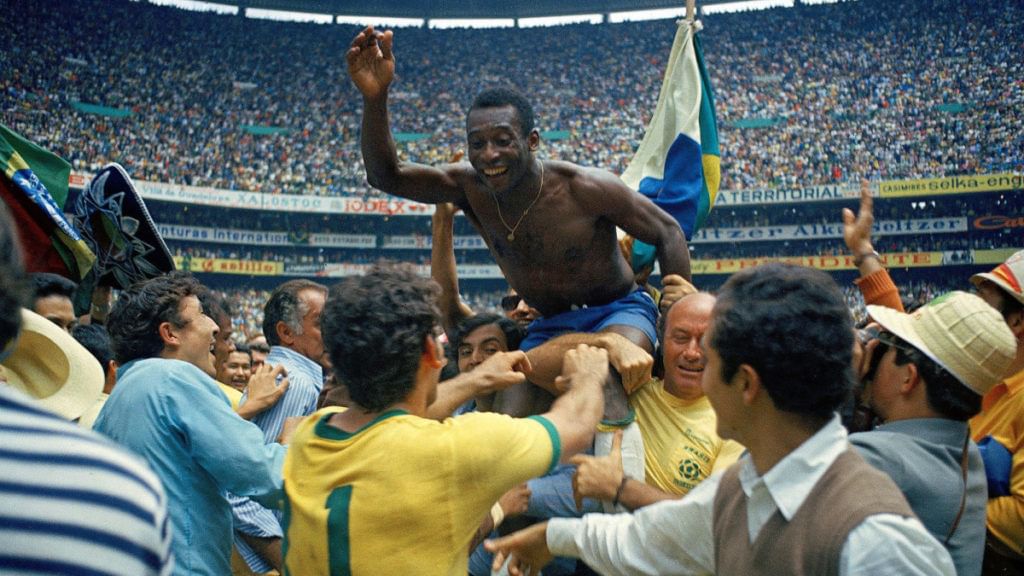 Pele is considered one of the best footballers to have played the sport. Even in the current era, many players find themselves lucky to be compared with him. Pele in World Cup 1970 scored four goals and assisted six to help Brazil lift their third World Cup title. Pele holds the record for providing the most number of assists in a single World Cup edition.
For more updates, follow Khel Now on Facebook, Twitter, and Instagram and join our community on Telegram.