This is one of the most anticipated fixtures every season around the globe
El Clasico is the biggest rivalry in world football that has produced many memorable games over the years. El Clasico has seen many great players who have set records and scored goals in this rivalry. Let's take a look at the top 10 players to have appeared the most times in this high-profile derby.
10. Fernando Hierro (Real Madrid): 37 games
Real Madrid legend racking 439 appearances for them, Fernando Hierro was a highly competitive and hard-tackling defender. He won five LaLiga and three Champions League trophies with Real Madrid in 14 years.  A player who could play in central defense or the midfield. A well-rounded player with an intimidating presence and great positional awareness was also known for his scoring ability and his passing range. He once held the record for being Spain's top scorer. During his 14-year spell in Spain, Hierro managed to make 37 apps in El Classico.
9. Andres Iniesta (Barcelona): 38 games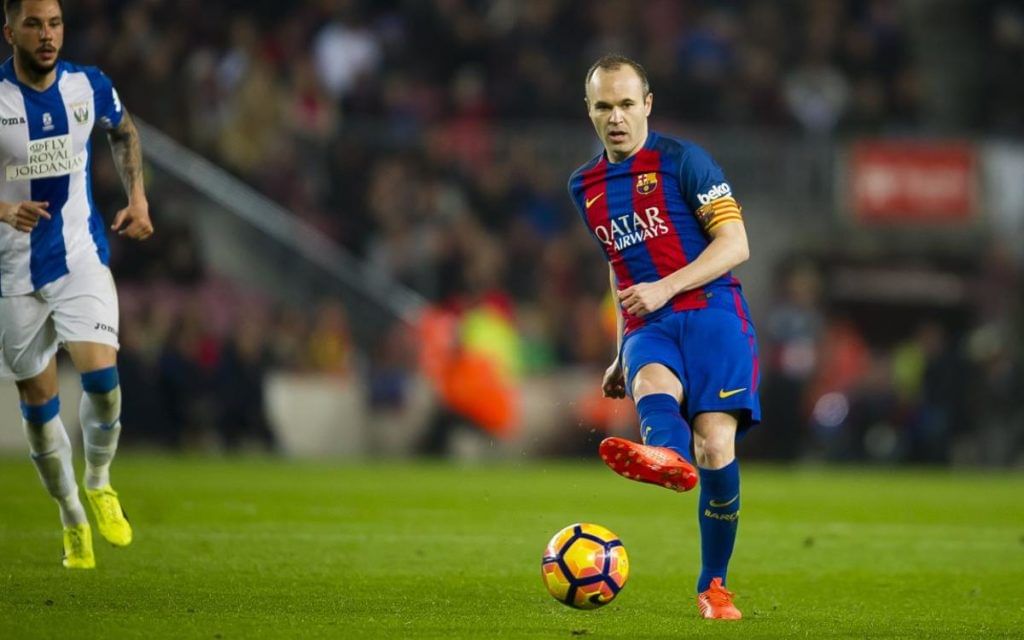 One of the best players in world football Iniesta played 674 times for the Catalan club and won absolutely everything the game has to offer, for both the country and the club. One of the most influential Barcelona players in the Clasico for the past decade.
Infamous 6-2 win that Barcelona fans will never forget, Iniesta ran the midfield along with Xavi and Sergio Busquets which wrapped up La Liga in Pep Guardiola's first season as coach. Iniesta was almost unplayable that day. Barca went on to win the treble that season. The midfielder has been featured in the famous fixture for the 38th time. He has won 16, drawn nine, and lost 12 times.
8. Karim Benzema (Real Madrid): 39 games
One of only three players on this list and the only one from Real Mardi who currently could play in the upcoming El Classico. The 34-year-old has been in a fantastic run for Real Madrid for a couple of seasons now, scoring 44 goals and providing 15 assists in 46 games across all competitions. Karim Benzema holds the record for the fastest goal in the history of El Clasico for Real Madrid scoring after just 21 seconds on 10 December 2011.
Benzema is in his thirteenth season at Real Madrid and with his 614 appearances and scoring 328 times has managed to appearance in 39 El Classico. Scoring the opening goal in their 3-1 victory over Barca in the latest meeting.
7. Gerard Pique (Real Madrid): 40 games
Originally one of the most promising students at La Masia, Piqué joined Manchester United in 2004. He returned to Barcelona in 2008 under Pep Guardiola's leadership and helped the club win trebles in 2008–09 and 2014–15. Since then Pique appeared almost 400 times, winning La Liga 8 times and UCL 4 times.
6. Xavi Hernandez (Barcelona): 42 games
Barcelona's midfield genius was at the forefront of the club's domination over Los Blancos in the past decade and always left his imprint in the big games. Xavi is known for his passing abilities and ball control. A tremendously gifted central midfielder who has played both as a deep, controlling player and a more offensive threat, Xavi's talents have inspired a generation of ball-playing, possession-based technical midfielders, and the legacy of his game will live on after he finally departs the scene. The Spanish have featured in 42 Clasicos same as Manuel Sanchis and Francisco Gento.
5. Manuel Sanchis (Real Madrid): 42 games
Manuel Sanchis played for Real Madrid as a defender from 1965-71 after coming through the youth ranks for Madrid. Sanchis played for Real Madrid in 42 El Clasico making him a joint player on this list. The one club man appeared in more than 700 competitive matches spending 18 years at Real Madrid and is considered one of the greatest defenders in the history of the club.
Sanchis won every possible honor during his time with Real and made sure of Real Madrid's brutal dominance over their rivals in the 80s.
Trending World Football Articles:
4. Francisco Gento (Real Madrid): 42 games
Francisco Gento played for Real Madrid from 1953 to 1971, he won six European titles. He appeared in a joint record eight European Cup finals, winning a record six, as well as winning a record 12 La Liga titles. The Spaniard is famous for his high speed (Can run 100 meters in 11 seconds). During his time at Real Madrid, he played in 42 El Classico matches, making him the record holder for appearances. He is also considered one of the greatest Spanish players of all time.
3. Sergio Busquets (Barcelona): 45 games
A one-club man, he arrived in Barcelona's first team in July 2008. One of the best midfielders of his generation, and one of the greatest holding midfielders of all time, Busquets is usually deployed as either a central or defensive midfielder. Since then he has made over 600 total appearances for the club and has won 31 trophies, including 8 La Liga titles, 7 Copa Del Reys, and 3 UEFA Champions Leagues. He was part of their squads that won a continental treble of La Liga, Copa del Rey, and the UEFA Champions League in 2008–09 and 2014–15. Barcelona's Sergio Busquets made his  44th appearance in a Clasico meeting in his career on Sunday. This took him to the second spot behind joint record holders Messi and Sergio Ramos.
2. Sergio Ramos (Real Madrid): 45 games
The former Real Madrid captain holds the joint record for the most ElClasico appearances in history (45) alongside Lionel Messi, ahead of the likes of Manuel Sanchis, Paco Gento, Xavi Hernandez, Sergio Busquets, and Andres Iniesta. Ramos was never one to shy away from attacking responsibilities and scored five goals along the way. He was also sent off five times in El Clasico fixtures, ensuring that the fixture is never short of drama.
1. Lionel Messi (Barcelona): 45 games
There are no doubts about seven-time Ballon d'Or winner Lionel Messi's iconic status in this great rivalry. The Argentine is El Clasico's all-time top scorer, with 26 goals in 45 appearances. 15 of the 26 came on away games which makes it even more impressive. This included 18 goals in La Liga matches, six in the Supercopa, and two in the Champions League.
Messi holds the joint record for the most El Clasico appearances in history alongside Ramos. Surprisingly they both now play together at PSG in France.
For more updates, follow Khel Now on Facebook, Twitter, and Instagram and join our community on Telegram.