Scoring three goals in a single game is every footballer's dream.
Every football player dreams of scoring a hattrick and winning the game. After all, scoring goals is every team's ultimate goal, and each player's responsibility is to help the cause. Every goal scored during a match is significant. It is quite an accomplishment for a player to be so utterly dominant that he ripples the net three times in one game.
These are the players with the most hattricks in the club and International football in 2022:
10. Son Heung-min (2)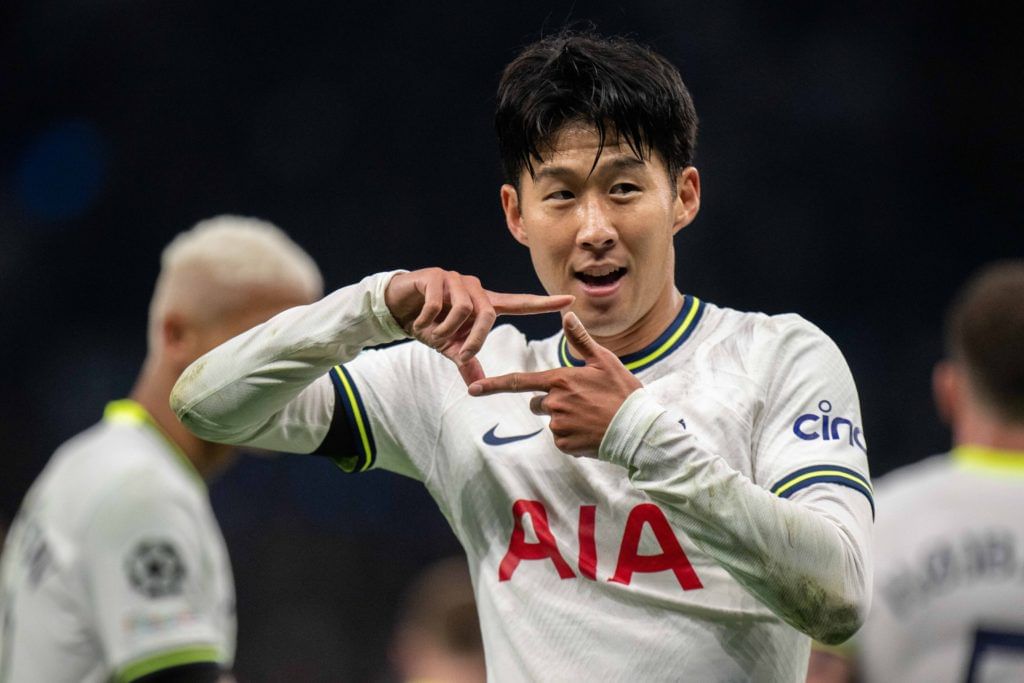 Tottenham star was the golden boot winner along with Mohammad Salah in 2022 but the Korean star was ahead in the race of hattricks. Son scored two hattricks in 52 games.
Son had a terrible start to the 2022–23 season after winning the Golden Boot the previous year, managing only one assist and no goals in the first eight games. On September 17, while Tottenham was playing Leicester City, he broke his goal drought when he came off the bench and scored a hat-trick in only 13 minutes to help Tottenham win 6-2.
Son and Chancel Mbemba clashed on November 1 during the last matchday of the UEFA Champions League group stage for Marseille. Son sustained an orbital fracture in his left eye as a result of the incident. After he proclaimed himself fit to play, Son was able to recuperate to the point where he would be able to represent South Korea in the 2022 World Cup.
9. Ben Yedder (2)
The Frenchman has scored 2 hattricks in 48 appearances. In 2021–22, Ben Yedder finished second behind Mbappé with 25 league goals, behind his 28. This featured a hat-trick in a comeback victory against Brest at home by a score of 4-2 Prior to missing his first attempt in Nantes' penalty shootout loss, he scored five goals in four games to get to the Coupe de France semifinals. For his three goals and one assist in January 2022, he received 56% of the vote for Player of the Month. Him, Mbappé, and Martin Terrier of Rennes were the three strikers selected for the Team of the Year.
8. Cristiano Ronaldo (2)
Cristiano Ronaldo scored two hattricks in 46 games in 2022 and both of them were record-breaking. He broke Josef Bican's record for most goals scored in a game with a hat trick against Tottenham Hotspur on 12 March. On April 23, he recorded his 100th goal for the Premier League. In a 3-2 victory against Norwich City on April 16, Ronaldo recorded his 50th club hat trick. In a 3-1 loss against Arsenal on April 23, he recorded his 100th goal in the Premier League. The Premier League recognised him as April's Player of the Month when he scored in subsequent games against Chelsea and Brentford.
Trending World Football Articles:
7. Karim Benzema (2)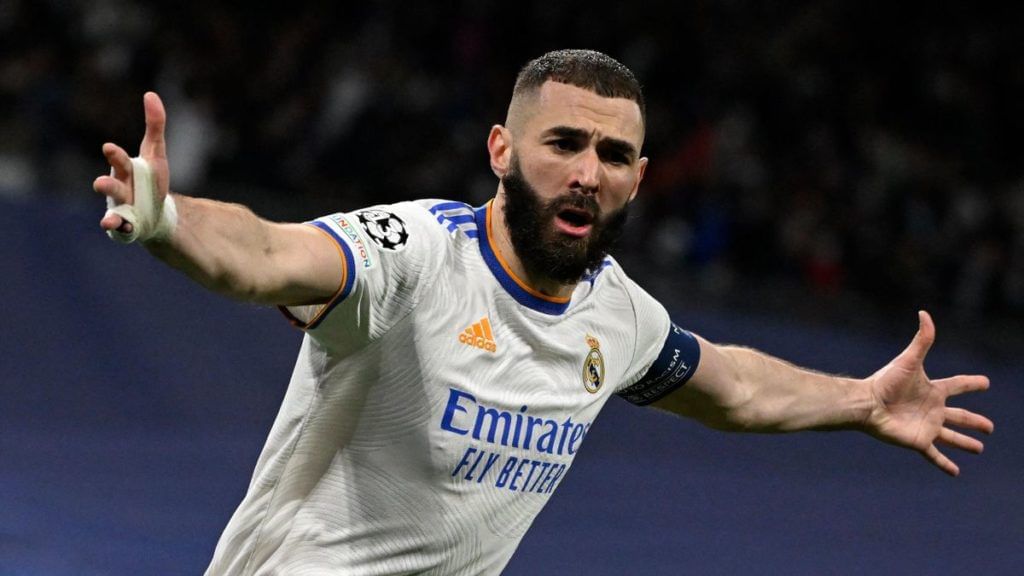 Benzema scored two hattricks in 39 games in 2022. He scored a hattrick in 17 minutes in a Champions League round of 16 comebacks against Paris Saint-Germain on 9 March. Benzema scored the oldest Champions League hattrick at 34. Benzema became Real Madrid's third-highest goalscorer with 309 after scoring three times. However, Benzema overtook Henry's record with 413 goals after scoring twice against Mallorca in La Liga on March 14.
He scored another Champions League hat-trick in a 3–1 away victory against Chelsea in the first leg of the quarter-finals on 6 April. Only Cristiano Ronaldo and Benzema have scored back-to-back Champions League knockout hat-tricks. Benzema scored a crucial 96th-minute header in extra time in the second leg at the Santiago Bernabéu, as Madrid lost 2–3 but advanced to the semi-finals 5–4 on aggregate. However, Benzema was the Balon d'Or winner in 2022 makes him one of the greatest in history.
6. Ivan Toney (2)
Ivan Toney scored two hattricks in 37 games. He got the first hat trick in Brentford's Premier League history in a 3-1 road win over Norwich City on March 5, 2022.  Toney scored his second Premier League triple trick in a 5-2 home win against Leeds United on September 3, 2022; his first goal was his 50th for the club, while his second and third goals were his first from beyond the box since joining Brentford.
Furthermore, Toney has been a reliable penalty-taker for Brentford, scoring on 25 of his 26 attempts.
5. Eldor Shomurodov (2)
Eldor Shomurodov, who is not among the most well-known footballers in the world, is an unexpected inclusion on this list. Last year, the Uzbekistan international scored two hat tricks in 35 games.
Several players, including Cristiano Ronaldo, Karim Benzema, Heung-Min Son, and Ivan Toney, all recorded two hat-tricks in 2022, but Shomurodov tops them all since he did it in fewer games (35). The 27-year-old is Jose Mourinho's offensive option at AS Roma and the captain of Uzbekistan's national side.
His hattricks occurred on the international stage, not at the club level. He scored in a 4-2 international friendly win against Uganda, his first of the year. In the Asian Cup qualifying match against Maldives, the second came in a 4-0 victory. The Uzbek attacker has had a sluggish start to this season, appearing in only eight games and scoring just once for Roma in all competitions.
4. Victor Osimhen (2)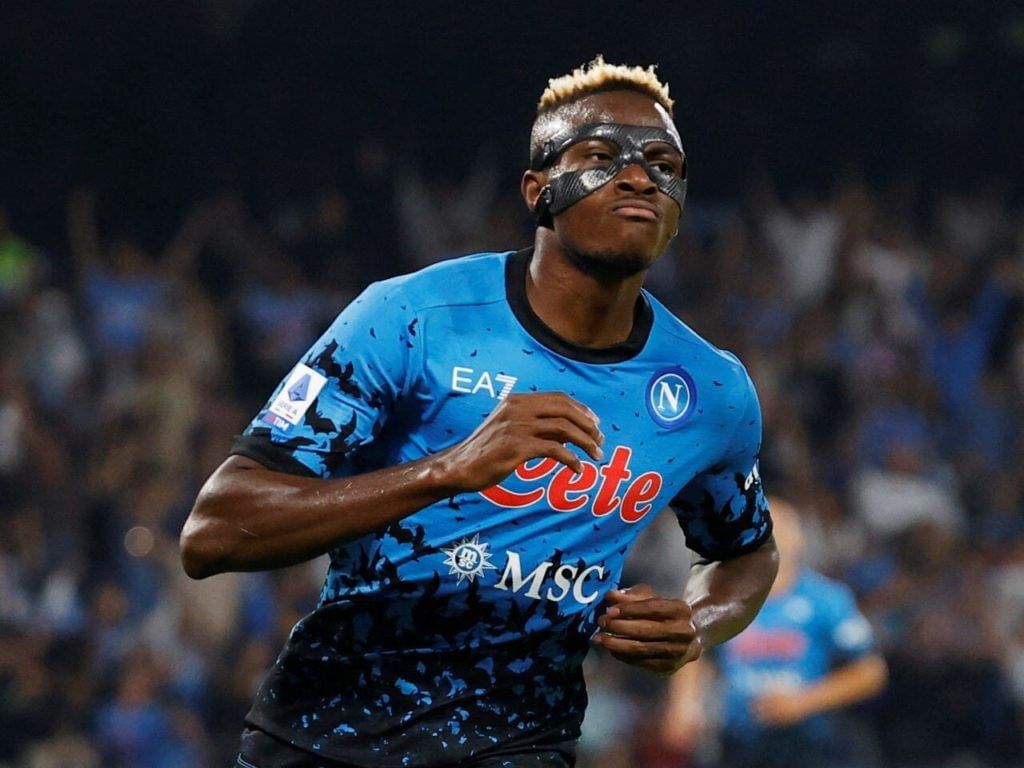 The Nigerian striker is now one of the best-rated attackers in Europe. Napoli's top scorer this season is Victor Osimhen, who has 10 goals and three assists in 15 appearances in all competitions. However, He scored two hattricks in 34 games. Last year, the towering, vivacious, and dominant striker scored a hat-trick and four goals in a row.
In Nigeria's 10-0 thrashing of Sao Tome and Principe in an African Cup of Nations Qualifier in June, he scored four goals. Additionally, he scored three goals when Napoli defeated Sassuolo 4-0 in October.
3. Robert Lewandowski (3)
One of the most productive and effective attackers in football is Robert Lewandowski. The Polish attacker has a flair for scoring goals; once, in the Bundesliga, he scored five goals in the span of nine minutes. In 51 games, he scored three hattricks. In 2022, the two-time European Golden Boot winner played for Barcelona and Bayern Munich.
He scored three goals against FC Cologne and RB Salzburg in the Bundesliga and UEFA Champions League, respectively, while playing for Bayern Munich. Additionally, he scored three goals for Barcelona against Viktoria Plzen on his Champions League debut. The 34-year-old has made 20 appearances across competitions this season, scoring 18 goals and dishing out four assists.
2. Erling Haaland (4)
Erling Haaland's inclusion is hardly shocking, given his impressive goal-scoring record. The 22-year-old scored 46 times in only 43 matches, enough for the second most in Europe that year. However, he scored four hattricks in 43 games.
Both Borussia Dortmund and Manchester City recorded goals from him in 2022. In the Bundesliga match against VfL Bochum, he scored three times for the first time this year. In the English Premier League, he scored hat tricks in three consecutive games against Crystal Palace, Nottingham Forest, and Manchester United. This season, Haaland has been excellent for the Cityzens, contributing to 27 goals and 3 assists in 22 games.
1. Kylian Mbappe (5)
Kylian Mbappe, a forward for France and PSG, has the most hattricks in 2022. Mbappe scored five hat-tricks in 56 games for both his club and his country. The 24-year-old is now one of football's most prolific goal scorers. In 56 games, he scored 56 goals, the most of any player in 2022. Mbappe scored a hat trick in Ligue 1 three times and in the Coupe de France once. His last goal of the year came against Argentina in the final of the 2022 FIFA World Cup.
For more updates, follow Khel Now on Facebook, Twitter, and Instagram and join our community on Telegram.