These players have been lightning-fast on the pitch.
The Bundesliga right now is one of the most exciting leagues to look up to at the moment. The Premier League might have all the financial and television numbers in their favour, but the German top division has its own unique attraction. Among the biggest unique selling points of the Bundesliga is the presence of some of the most electric pacey players in the world. With sprinters such as Timo Werner, Alphonso Davies, and others, the league is full of breathtaking sprinters who can win games within seconds.
That is why today, we are going to take a look at the Top 10 fastest players in the Bundesliga this season.
10. Timo Werner (RB Leipzig) – 35.47 KMPH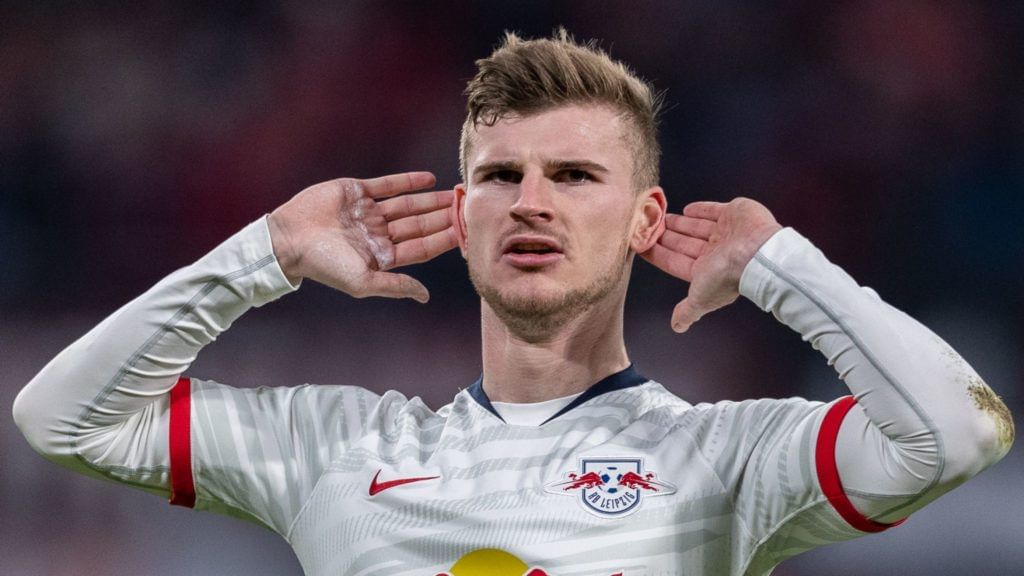 Having spent two horrific seasons at Chelsea, Timo Werner returned to the Bundesliga this season. Although his return hasn't been a fairytale, he has certainly returned with the same electric pace as before. With his blistering pace, he has been a big headache to defenders this season and clocked a maximum speed of 35.47 KMPH.
9. Marcus Thuram (Borussia M'gladbach) – 35.72 KMPH
During the recent January transfer window, Chelsea were reportedly considering securing the French striker from Borussia M'gladbach and Marcus Thuram's blink-second pace is one of the main reasons behind his demand. He is one of only a few players who have amazing pace and finishing ability. His pace makes him a real threat in the box and has scored 10 goals this season.
8. Micky van de Ven (VfL Wolfsburg) – 35.87 KMPH
A surprising name on this list is Micky van de Ven. Usually, wingers and fullbacks dominate the list of fastest players, but his name defies that big myth. In this season, the Dutch centre-back has achieved a maximum speed of 35.87 KMPH, which is the highest of all centre-backs.
Trending World Football Articles:
7. Leroy Sane (FC Bayern Munich) – 35.9 KMPH
Known for his speed, Leroy Sane's name at seventh place may come as a disappointment to many fans as his name usually comes to the top whenever speed is needed. During this season, the German winger has clocked 35.9 KMPH at maximum speed, scoring six goals and assisting three others.
6. Sheraldo Becker (FC Union Berlin) – 36 KMPH
The FC Union Berlin team is having their best season ever, and Sheraldo Becker is the main reason for it. Union Berlin is currently second in the league and it would not have been possible without Becker's magic in the attack. One of the biggest reasons behind his success has been his speed, which has led him to score seven goals and four goals for the Suriname National Team.
5. Jeremie Frimpong (Bayer 04 Leverkusen) – 36 KMPH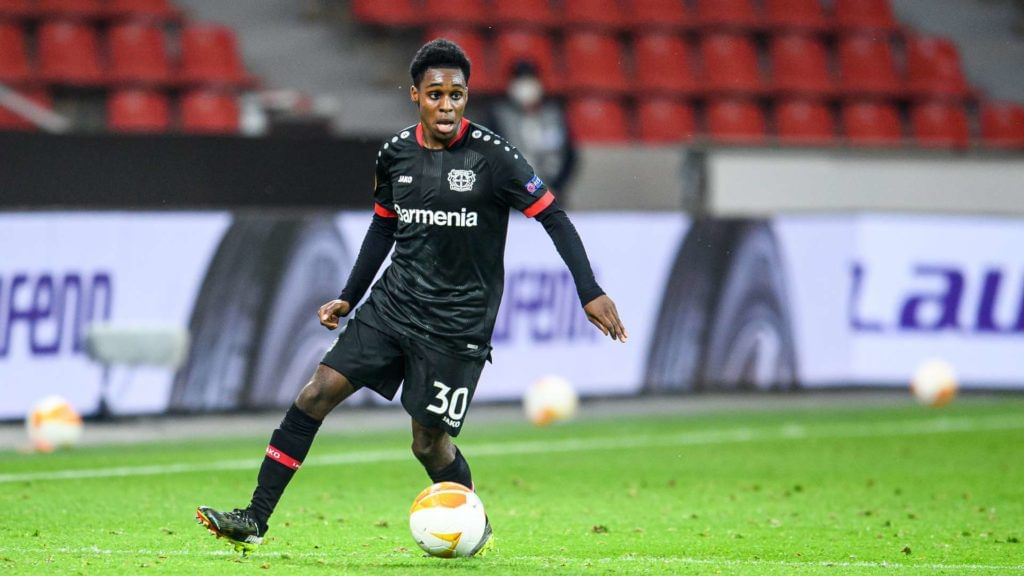 Jeremie Frimpong is having the season of his life and is reportedly on the transfer list of many major clubs. For Leverkusen, the Dutch fullback not only clicked at an outrageous 36 KMPH speed, but he scored five goals and added two assists as well.
4. Nathan Ngoumou (Borussia M'gladbach) – 36.17 KMPH
Despite having very little to show from his match stats tally, Nathan Ngoumou has been a super sub for Borussia M'gladbach for most of the season. He has only made 10 appearances this season, of which only 3 have been starts but from his limited outings only, he has impressed everyone with his express pace.
3. Alphonso Davies (FC Bayern Munich) – 36.20 KMPH
Known for his mind-blowing sprints from one end of the pitch to another, Alphonso Davies is known as a cheat code player. The Canadian has made himself a name for himself because of his pace only and has proven to be a nightmare for both attackers and defenders so far. His maximum clocked speed is 36.20 kmph, third in the competition this season.
2. Moussa Diaby (Bayer 04 Leverkusen) – 36.52 KMPH
The French winger for Bayer 04 Leverkusen has been a complete package this season. He has not only used his speed but has been a complete package too. This season, he has scored six goals and provided three assists. Many big clubs, including Chelsea, AC Milan, and others, are also reportedly interested in signing him next summer.
1. Karim Adeyemi (Borussia Dortmund) – 36.65 KMPH
Borussia Dortmund signed Kamil Adeyemi from Salzburg this season for big bucks. Even though he hasn't found his footing in the league, he has shown incredible talent. Particularly, his speed has been breathtaking. Throughout this season, he has clocked a maximum speed of 36.65 KMPH, making him the fastest player in the league. Despite only scoring two goals in fifteen appearances, Adeyemi is surely an asset if he combines his speed with his striker's ability.
**This article was last updated on 27 February 2023.
For more updates, follow Khel Now on Facebook, Twitter, and Instagram and join our community on Telegram.