Some of these players have finished on top of the Premier League golden boot race.
Manchester City's Erling Haaland has been a running riot this season. In 22 league appearances, he has scored 26 goals and is on pace to break Alan Shearer's record for the most goals scored in a single season (34). This phenomenon hasn't been new at Manchester City, which has been always home to elite goal scorers. Many big names have dominated their goal-scoring charts in the past, such as Carlos Tevez and Sergio Aguero.
Let's take a look at the top 10 Manchester City players to score the most goals in a single season.
Plenty of chances but no finished product
10. Raheem Sterling (2019/20) – 20 goals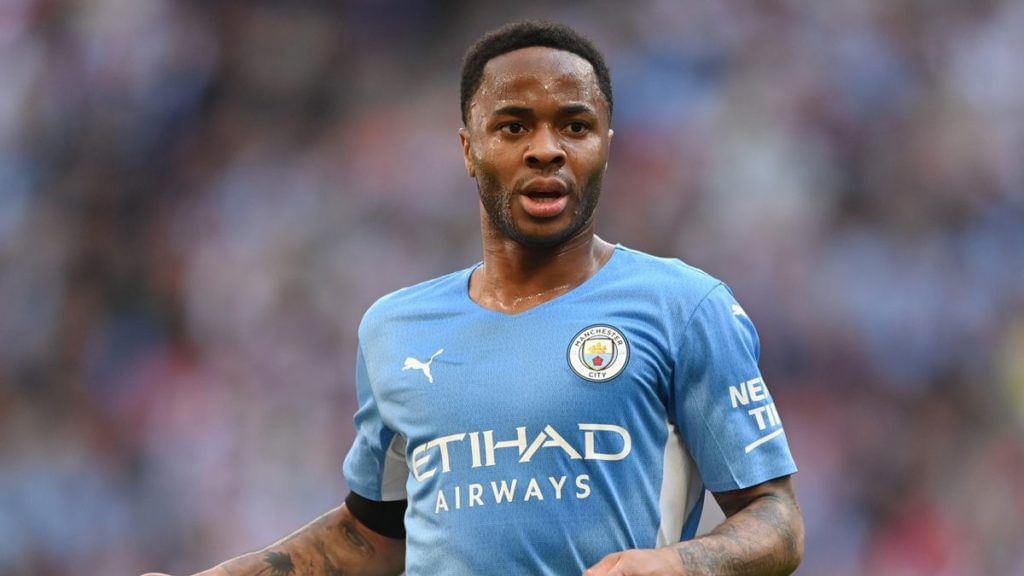 Pep Guardiola's squad did not have an enjoyable season in 2019/20. Although they started the season as two-time defending champions, they were unable to handle Liverpool's dominance. One of the biggest highlights of the season, however, was Raheem Sterling's emergence. As Gabriel Jesus and Sergio Aguero were both injured that season, Manchester City struggled with a proper striker, but Sterling scored 20 goals in their place.
9. Sergio Aguero (2016/17) – 20 goals
It was a tough time for Pep Guardiola in his first season in the Premier League in 2016/17. Despite his famous possession-based tactics, his players had to adjust to them over time except for Sergio Aguero, who scored 20 goals throughout the season and seemed to be completely comfortable with them from day one.
8. Carlos Tevez (2010/11) – 20 goals
After the famous ownership takeover in 2008, Cityzens signed Carlos Tevez in 2009. He was the big fish in their pond, but Tevez never disappointed them with his relentless performances. Tevez continued his stellar form at the club in his second season, scoring 20 goals as well to help the club qualify for the Champions League after his record-breaking debut season.
Trending World Football Articles:
7. Sergio Aguero (2018/19) – 21 goals
There are almost no records related to goals tally that does not mention Sergio Aguero in Manchester City's history. In 2018/19, the Argentine once again worked his magic to lead Manchester City to a second consecutive league title under Pep Guardiola. Manchester City won the Premier League largely because of Aguero's 21 goals.
6. Sergio Aguero (2017/18) – 21 goals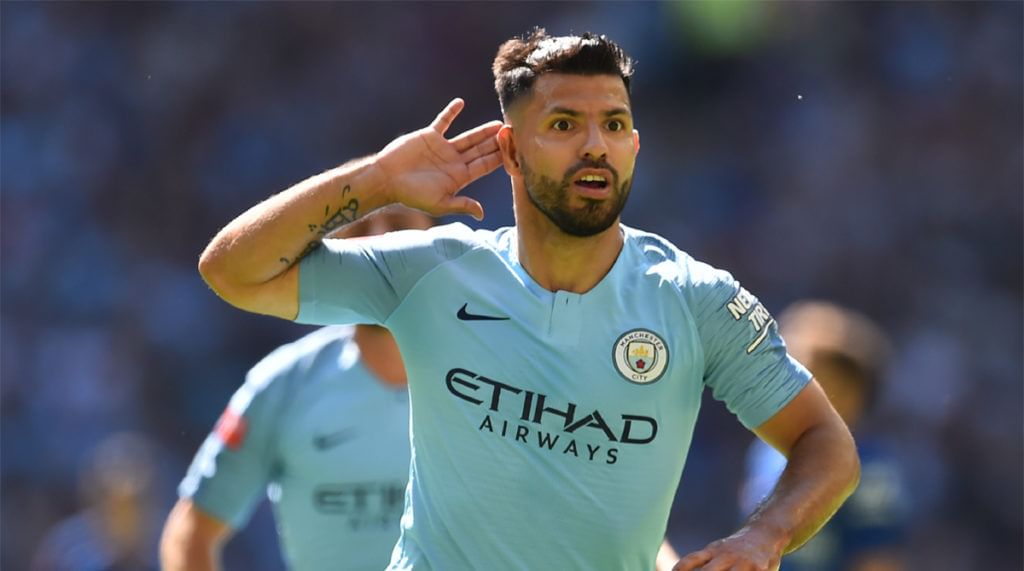 With four Premier League title-winning medals to his credit, Pep Guardiola has proven his mettle in this league. The Spanish tactician was up for the English challenge in 2017/18 after a hard debut season, and he triumphed because of the magic of Aguero's goals. The season in which Aguero played for them was only 25 matches, but he scored 21 goals, clinching Pep Guardiola's first league title.
5. Carlos Tevez (2009/10)- 23 goals
After playing for Manchester United in the 2008/09 season, Carlos Tevez came to Etihad Stadium in a controversial manner. With his breathtaking performances in the first season alone, Tevez put all speculations to rest. In his debut season, the Argentine scored 23 goals and won the hearts of the city.
4. Sergio Aguero (2011/12)- 23 goals
Aguero was signed from Atletico Madrid by Manchester City in 2011 summer with the intention of using him as a future signing. Manchester City won the League for the first time thanks to Aguero, who turned out to be an outstanding player from the first season. In his first season, the Argentine scored 23 goals and helped the club win the league.
3. Sergio Aguero (2015/16)- 24 goals
Most people do not remember Sergio Aguero's 2015/16 season. That season is often remembered for Leicester City's dream Premier League run and Harry Kane's arrival at the World stage with his Golden Boot win. Many forget, however, that Aguero missed the Golden Boot by one goal in 2015/16. It was the Argentine who led Manchester City to Champions League qualification despite not having much support from other players.
2. Sergio Aguero (2014/15)- 26 goals
For Manchester City, Sergio Aguero scored 20 or more goals in a single season six times and his highest total was in the 2014/15 campaign. He scored 26 goals for Cityzens in 33 appearances for them that season and provided eight assists as well. He won the Golden Boot that season, and 2014/15 has remained his best season so far when it comes to scoring or contributing goals.
1. Erling Haaland (2022/23)- 28 goals
When Erling Haaland arrived at Etihad Stadium in the 2022 transfer window, he was hailed as a lethal marksman but pundits questioned his credibility in a fast-paced league like Premier League. Haaland's stats halfway through the season have put all doubts to rest. With 26 goals scored in just 22 appearances, the Norwegian striker is on track to break Alan Shearer's single-season record and set a new standard. 
**This article was last updated on 15th March 2023.
For more updates, follow Khel Now on Facebook, Twitter, and Instagram and join our community on Telegram.