A future star in the making
Zaïre-Emery is a French professional footballer who plays as a midfielder for Paris Saint-Germain. He was scouted by PSG at the young age of 8 and signed with the club in 2014 from Aubervilliers. Zaïre-Emery recently became the youngest goalscorer for PSG when he scored against Montpellier with a well-taken goal deep into stoppage time in Ligue 1.
He is known for his exceptional intelligence and defensive skills, as well as his impressive technique, ball vision, and creativity, which make him a complete midfielder.
Prior Experience
Zaïre-Emery started playing football when he was just 4 years old at Aubervilliers, a club which is now in the 5th division of French football where he was there for about 4 years before he was scouted by PSG.
Club Career
Zaïre-Emery began his PSG career by playing for various youth categories within the club's system. During the 2021-2022 season, he was the key player for the under-19 squad. At the young age of 15, he was called up to the first team by Mauricio Pochettino.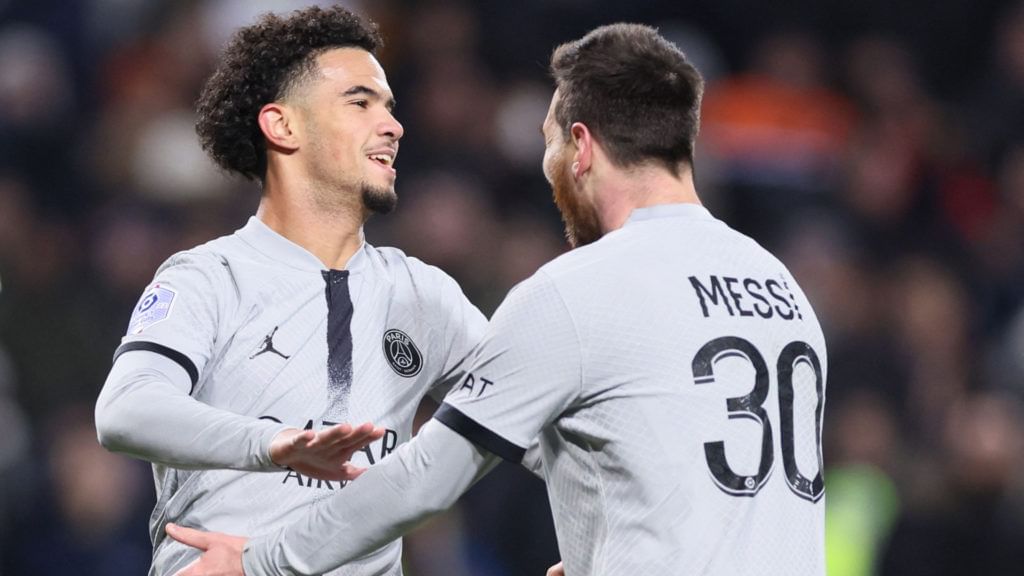 On August 6, 2022, he made his debut in a Ligue 1 match, becoming the youngest player to play an official match for PSG. Just two months after his league debut, he made his Champions League debut for the club, becoming the first player born in 2006 to ever play in the competition. Both of his debuts were as a substitute.
Trending World Football Articles:
In January 2023, he made his first professional start for PSG in a Coupe De France match against Châteauroux. On February 1, 2023, he scored his first senior goal for PSG in a 3-1 victory against Montpellier. Becoming the youngest player to score a goal for PSG at the age of 16.
Style of play
Zaïre-Emery is a talented defensive midfielder with a decent physique and excellent technical skills. Also, he excels at winning the ball and starting plays, providing structure to his team's strategy and maintaining balance in the midfield.
Also, he has a keen ability to read the game and is known for his mature and responsible personality on the field, even at such a young age. Despite the pressure, he remains calm and disciplined.
What does he brings to the team?
Paris Saint-Germain is known for having a star-studded squad. Despite having talented players in every position, they have experienced some struggles this season. Although they are currently leading in the Ligue 1, their recent results have reduced their lead to just five points.
The club is lacking energy, which is affecting their play. Youngsters like Zaïre-Emery can bring a lot of energy and technical skill to the team. Also, his substitute appearance in a win against Montpellier had a significant impact, and he even scored his first goal for the club. He still has room for improvement, and given his progression in his career, he has the potential to become a young star in the future.
For more updates, follow Khel Now on Facebook, Twitter, and Instagram and join our community on Telegram.