The Bengaluru FC coach claimed that losing young forward Sivasakthi Narayanan was a crucial turning point.
Simon Grayson's and Bengaluru FC's fairy tale came to an end at the Fatorda Stadium as the side lost the final of the 2022-23 season of the ISL to ATK Mohun Bagan. The score was all-square at the end of the regulation time with two goals for each side. Petratos converted two penalties for ATK Mohun Bagan while Bengaluru FC scored through Chhetri and Roy. Penalties were needed to break the deadlock, which the Mariners won by a margin of 4-3. With this win, the Green and Marron Brigade wins their maiden ISL title in their third term at the office.
After the game, Bengaluru FC head coach Simon Grayson and goalkeeper Gurpreet Singh addressed the post-match press conference. Edited excerpts from the conference are as follows.
Coach's reaction to losing the final
Simon Grayson talked about his feeling about losing the game via penalties. He also talked about Bengaluru's season in general and how they turned their season in 2023. He said, "It was very tough. The players and everybody else gave their best to come this far and lose a major final to penalties. The words that I said to the players when I was outside were that they should be mentally proud of themselves. I am proud of what they have done.
"Four months ago, nobody gave us any chance of reaching this stage of the season. Probably, a lot of our supporters did not. We did not look like we are going to get to this level. But we proved a lot of people wrong. Unfortunately, we just could not get to the magical line and get the shots that you needed in a penalty shoot-out."
He added, "There was nothing much in the game. When I look back at the game, we were rocked up within 30 seconds of the game to lose Siva. He has been outstanding all season. And to lose the threat that we had from him that early was an early blow. He has worked extremely hard throughout the season but tonight did not go well for him."
On the impact made on the team by young players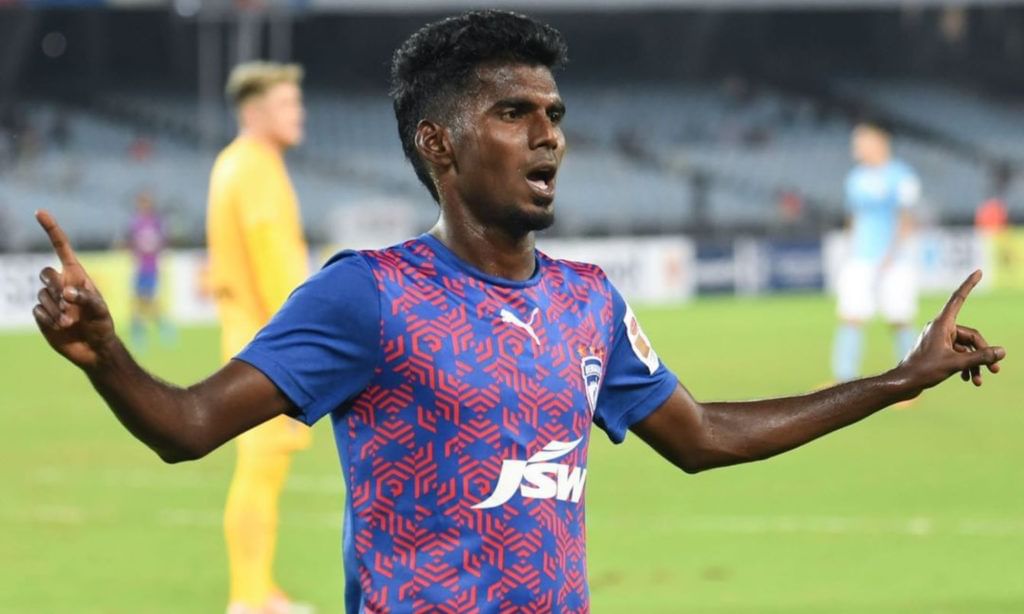 The head coach discussed the contributions made by young players like Sivasakti. Simon Grayson stated, "When we received the emerging player awards, last year with Roshan and this year with Siva, this is what we do having an academy system and producing players. Now if you look at our bench too, you can see a lot of young players from the academy.
There will be some more of our academy and B team players who will be coming into our Super Cup squad. When they will mature, they will remember these horrible feelings of their younger years. They will feel they do not want to experience this again. It is a part of the process of being a footballer, you are not going to have constant success."
On the decisions that went against Bengaluru FC
Simon Grayson shared his thoughts on the decisions of the referees. He said, "We started the game really well. We were the better team. We believe we should have got a penalty after Roy was clattered by Kotal. It is hard to talk about decisions. I am sure that the Indian referees will get better in the upcoming years."
On the halftime team talk
The tactician shared what he discussed with his players at halftime. Simon Grayson quipped, "We got the added advantage of going into halftime 1-1. 10 minutes before halftime I thought that they were exposing us a lot on the outside. I felt that we needed to stop their attacking fullbacks from forwarding the ball and causing a few problems.
We wanted to make sure that we were more threatening going forward. That's the right balance that we tried to achieve. Consequently, we were comfortable for a major part of the game. Gurpreet did not have a save to make all night. It went to extra time and penalties. And then you hope everything will be all right."
Gurpreet on the season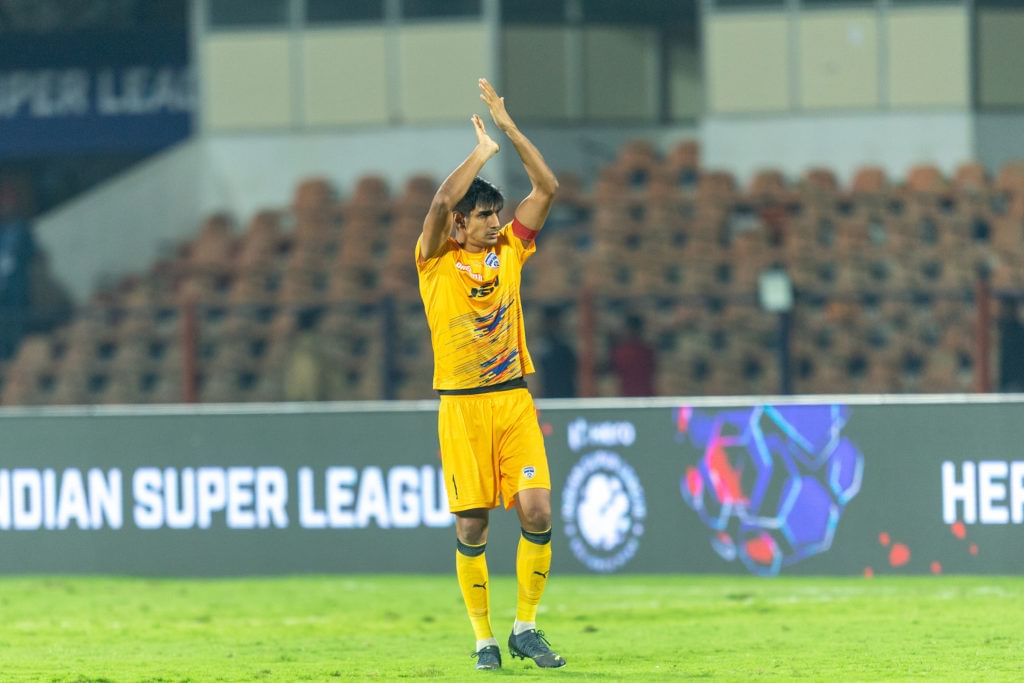 Gurpreet shared his experience of playing in this season's ISL. He said, "For me, it was about coming together, telling the players that we need to be proud of what we have done irrespective of the result, and making sure that we bounce back from this."
Gurpreet on the game going into the penalties
Gurpreet talked about how he felt losing the final game, especially after it went into the penalties. He said, "It was very challenging because of how long we played and how the game went on. It was one of those games that seemed never ending in terms of penalties. But, that is what it is. We just need to accept this and move on from this."
Gurpreet on the advice that he gives to the team's youngsters
The national men's team goalkeeper talked about his interactions with the young brigade of the Blues. He said, "Learn from every game that you are involved in, irrespective of starting the game or coming off the bench. Whatever it is, take as much as you can through observations of training sessions and games because that is the only way you will learn. BFC has a good ecosystem in terms of nurturing talent and that's what we need to focus on. The observation part is big when you are a young player. Learn from the best and try to replicate things."
For more updates, follow Khel Now on Facebook, Twitter, Instagram, Youtube and join our community on Telegram.