The line-up is based on the recent form and performance of the players.
India are ready to get back to action later this month. This will mark their first few games since September 2022. As part of the All India Football Federation's (AIFF) plans to utilize the FIFA International Windows to schedule games for the national team, the Blue Tigers will take part in the Tri-Nation Friendly Tournament.
They will face off against Myanmar and Krygyz Republic in two games in the tournament. The team with the best record will be awarded as the winner. India will play their matches on March 22 and 28. Igor Stimac has already announced his 23-man provisional squad – which includes the India national regulars and some breakout stars from the Indian Super League (ISL) season.
Stimac is likely to give opportunities to the majority of his players and try out new combinations in the upcoming games. So, let's take a look at the best starting XI for India in the upcoming games.
Goalkeeper: Gurpreet Singh Sandhu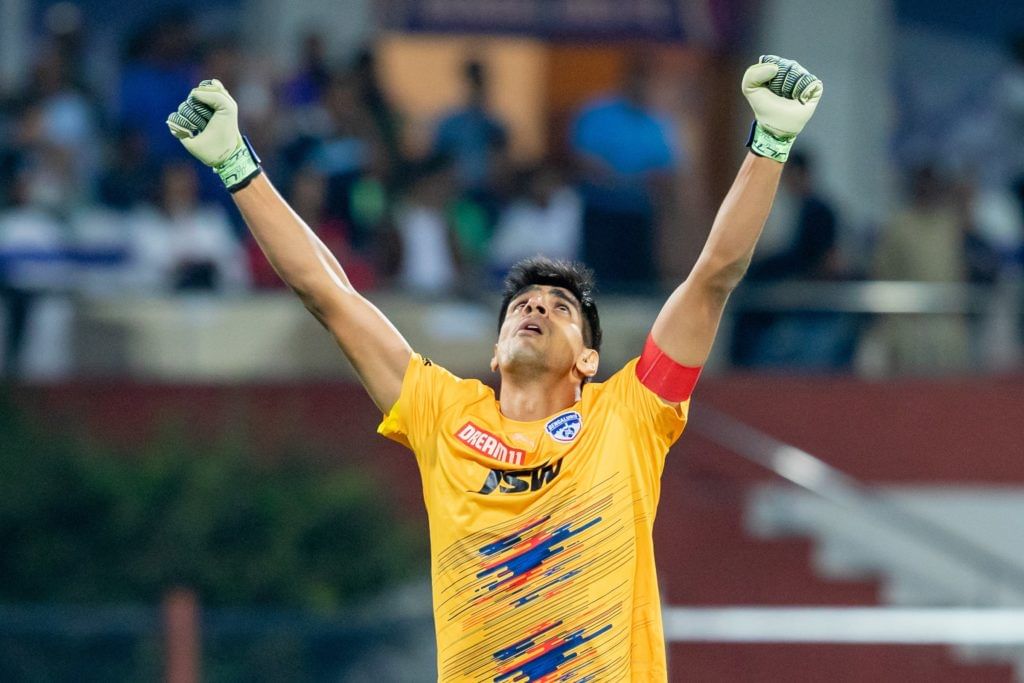 Gurpreet Singh Sandhu remains uncontested for the national team. He's the most experienced goalkeeper and is coming off an excellent ISL season. He played a major role over helping Bengaluru FC reach the final. That included shining in the semi-final penalty shootout win over Mumbai City FC. Sandhu is still the blueprint for an ideal goalkeeper in Stimac's side.
He's a brilliant shot-stopper, impressive in claiming crosses and composed with distributing the ball too! That's why the Bengaluru FC star is likely to feature heavily in the Tri-Nation Tournament and will need to be at his best to keep clean sheets in both the games.
Right-back: Naorem Roshan Singh
Stimac has found a real liking for Naorem Roshan Singh since he made his breakthrough at Bengaluru FC last season. He featured heavily in India's AFC Asian Cup qualifiers last year, but mostly as a right-back. Singh can play in either wing, which makes him a really valuable defender. He's enjoyed a pretty solid campaign with the Blues, providing three assists in 23 appearances.
Roshan has also averaged almost four tackles a game and improved defensively too – being more clutch with his challenges. Moreover, his set-piece ability and incredible crossing style are major positives and help him in creating big chances for the Blue Tigers. The lad should be able to pip Rahul Bheke to that role and get more national team minutes under his belt in this tournament.
Centre-back: Anwar Ali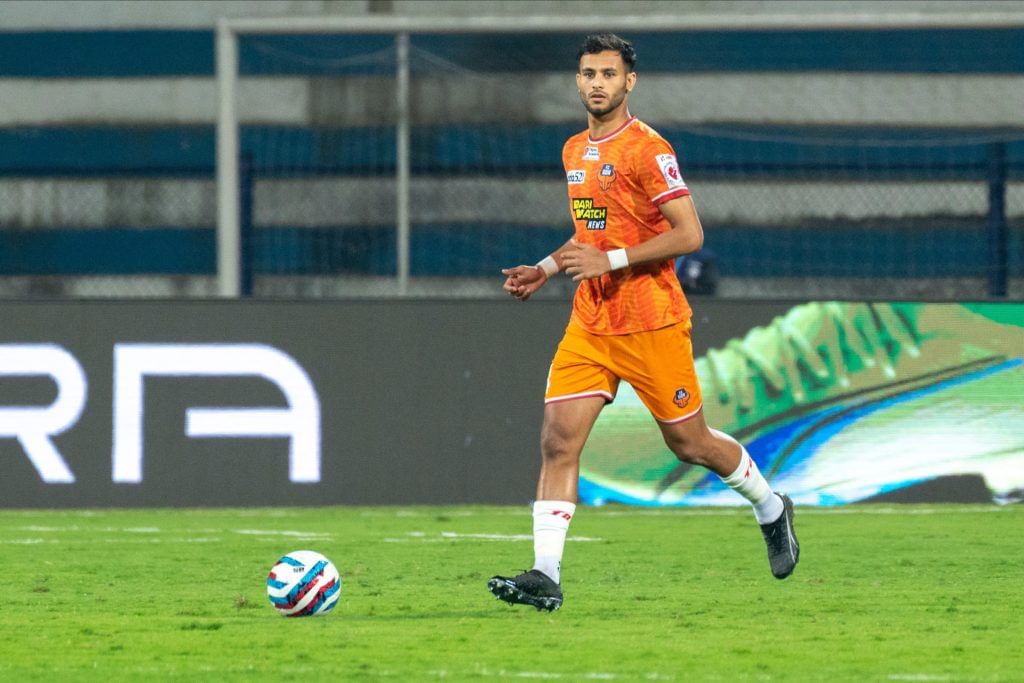 Anwar Ali continued his development towards the upward trajectory for FC Goa over the season. In a relatively disappointing campaign for the Gaurs, Ali managed to stand out on his own. The 22-year-old featured in all their matches, scoring a goal and providing two assists. He was defensively rock-solid, keeping some of the best ISL strikers at bay in a few games. Anwar averaged four clearances and almost two tackles per game, only making 13 fouls all season long!
What was most impressive about Ali was that he completed more passes (1305) than any other player in the ISL. He's among India's very best defenders right now and boasts technical ability that is almost unmatched in the country. Stimac loves using him and adores his 'modern' traits. The mentor will hope Anwar can bring his good form to the international level too!
Centre-back: Sandesh Jhingan
In his first full season back in India after the HNK Sibenik stint, Sandesh Jhingan performed like he had never left. He took some time to fully adapt to the style of Bengaluru FC, but eventually made himself the commander of their backline. Jhingan has been colossal for the Blues this year, helping them to an 11-match winning streak. That includes him scoring the winning penalty in the shootout against Mumbai City FC.
Jhingan looks fully fit, reinvigorated and back to his best. He will be given the responsibility of commanding India's backline too! Jhingan has a reputation for excelling at the international level, with his defensive qualities and physicality helping him outwit foreign forwards. Stimac will definitely hope he can do that and help India grind through the games against Myanmar and Kyrgyz Republic.
Left-back: Akash Mishra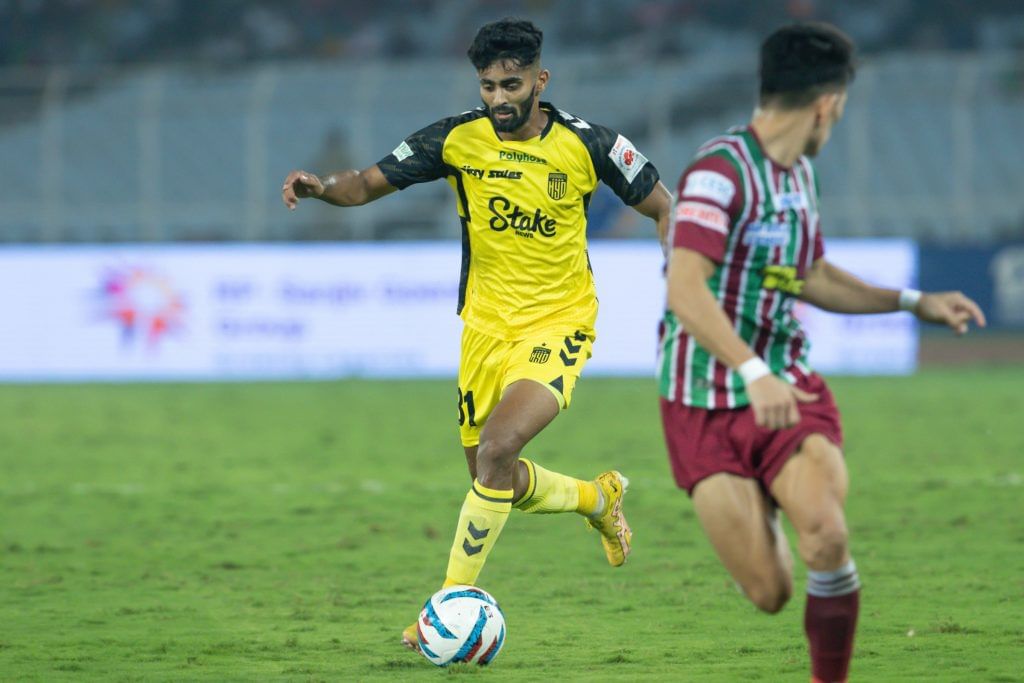 Last year, Igor Stimac had stated in a press conference that he prefers two-footed full-backs. Fortunately for him, he has two of them in Roshan Singh and Akash Mishra. The Hyderabad FC star had a pretty good season with the Nizams, helping them finish second in the league stages.
He's growing into a quality left-back and proving himself capable of doing it all. Mishra is defensively sturdy, being able to win key challenges at the back and also keep up with pacey wingers. He is also impressive with his overlapping movement and inviting delivery of crosses into the box. Mishra's energetic presence and solid form makse him the ideal left-back option for India, as Stimac will look to give him more international experience in this tournament.
Centre-midfield: Suresh Singh
Like many Bengaluru FC players this season, Suresh Singh has also had a season of ups and downs. However, there's little questioning the desire and quality of the 22-year-old. Suresh has performed really well under Stimac in the past and is probably the most consistent defensive midfielder available to him right now. Singh has this bulldog mentality in him, showing the urge to press down players quickly and win back the ball in key areas.
He's also composed with his passing and can build up attacks well. Suresh has averaged over four tackles and two blocks in the ISL this season, as well as boasting 81.84% passing accuracy. He's an ideal fit for Stimac's philosophy of building up attacks with swift, passing football and should add a lot of steel to his midfield for the upcoming tournament.
Centre-midfield: Anirudh Thapa
Amidst Chennaiyin FC's topsy-turvy ISL season, Anirudh Thapa was at least able to make a bright impression for himself. The 25-year-old was often the star performer for the Marina Machans and led them well as captain. Thapa's versatility and ball-playing qualities also make him an ideal fit for Stimac's style. He also has plenty of experience and knows how to thrive in these international games. He's probably among the more technically blessed midfielders in India, with a lot of qualities in his arsenal.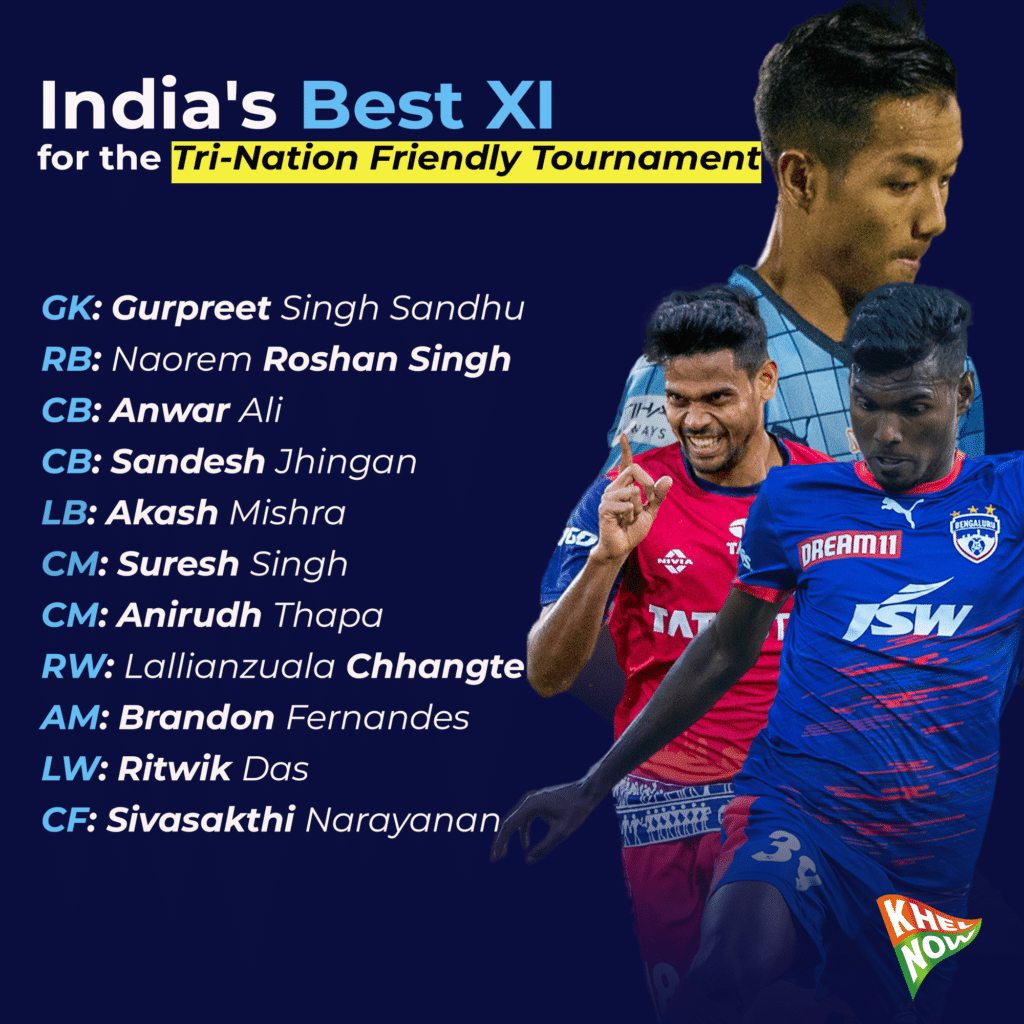 Thapa can contribute defensively with his aggressive style. More importantly, he can also move the ball forward with his creative forward passes and take risks. Also, he's dangerous with his set-piece delivery – adding another threat. Thapa can form a nice partnership with Suresh because of their contrasting playing styles and add stability to India's midfield.
Right-wing: Lallianzuala Chhangte
There should be very little debating over this. Lallianzuala Chhangte was the most prolific Indian player in the ISL 2022-23 season. The 25-year-old enjoyed his best-ever season in the league, scoring 10 goals and providing six assists in 22 appearances. He was the highest Indian goal-scorer in the competition and tormented defenders time and again. Chhangte improved his final product, brilliantly moving through the right-wing to score some amazing goals or set up big chances with his final third passes.
Chhangte should be given his chance to impress and immerse a place for himself in the India XI in the friendly games. Because of the competition around him, he'll need to take his chances and be the decisive factor in the attack for the Blue Tigers – as well as electrifying games with his irresistible style.
Attacking-midfield: Brandon Fernandes
Irrespective of whatever happened with FC Goa in the ISL, Brandon Fernandes maintained his reputation as a huge creative threat at any level. He enjoyed a decent season with six goal contributions, including three assists. Fernandes averaged at least two big chances created every game and can set up chances which not many Indian midfielders can. His range of passing is immense, be it his brilliant long balls or ability to deliver through balls and split open defences.
Moreover, Fernandes is also an expert set-piece taker and can whip in quality crosses on those situations. If Stimac aspires to play consistent attacking football, he'll need a perfect link like Fernandes. Brandon can be the 'decisive factor' who can constantly keep India going forward, sending teammates through on goal with his lovely passes and also adding a goal-scoring threat with his slick shooting ability.
Left-wing: Ritwik Das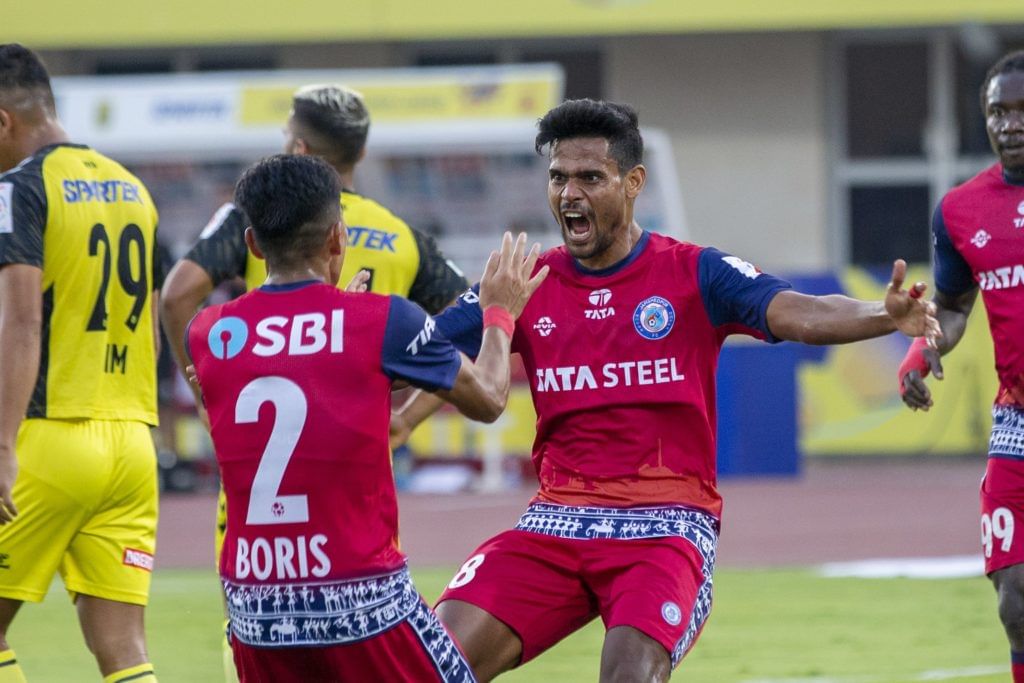 The Tri-Nation Friendly Tournament is going to be one where Stimac will give chances to those who impressed in the domestic campaign. He'll want to increase competitiveness in his squad and try out new options for his system. By that logic, it'd be smart to give in-form winger Ritwik Das a chance to impress. The Jamshedpur FC winger had a solid campaign for the ISL side. He scored six goals, the joint-third most for any Indian in the competition.
That included three goals in the last four games, helping his side end the season strongly. Das is quick, alert and unpredictable. Not only can he carry the ball forward and deliver inviting crosses, but he has an incisiveness in his game. This allows him to get more into goal-scoring situations and slot away chances clinically. With India looking to impress the Imphal faithful with lots of goals, it'd be smart to use an in-form, confident winger like Ritwik to provide more unpredictability to the team. However, his biggest competitor will be Bipin Singh, who is hitting the probable peak of his career. Interesting position, interesting dilemma!
Centre-forward: Sivasakthi Narayanan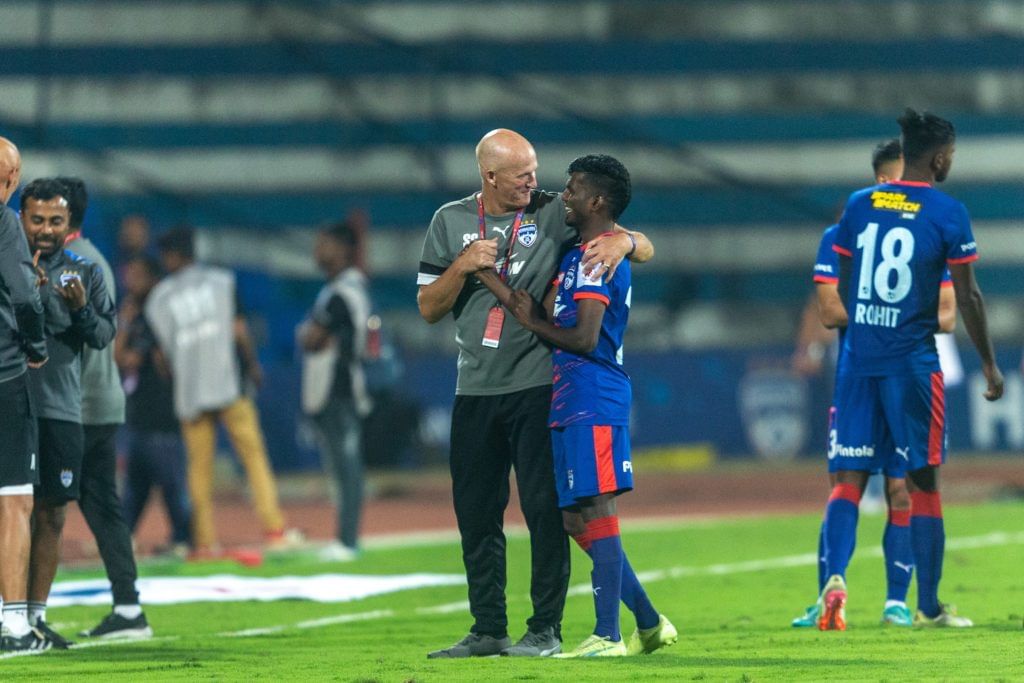 Like Chhangte, Sivasakthi Narayanan's place in the starting XI for the upcoming games can hardly be questioned. The 21-year-old was one of the breakout stars of the ISL campaign and a major driving force for Bengaluru FC. Siva scored six goals and provided three assists for Bengaluru, forming a superb partnership with Roy Krishna.
The young forward is a real fox in the final third, being able to slip into empty spaces and leave defenders gasping. He's a livewire up front and really clinical in finishing off chances ruthlessly. Siva definitely deserves his India debut in the upcoming friendly window. Stimac will be hopeful that the 21-year-old can fit into Sunil Chhetri's boots and deliver a reliable goal-scoring outlet for his side.
For more updates, follow Khel Now on Facebook, Twitter, Instagram, Youtube and join our community on Telegram.