Hero Tri-Nation Cup
Ratings: Kotal, Chhangte excel as India lift the Tri-Nation Cup
By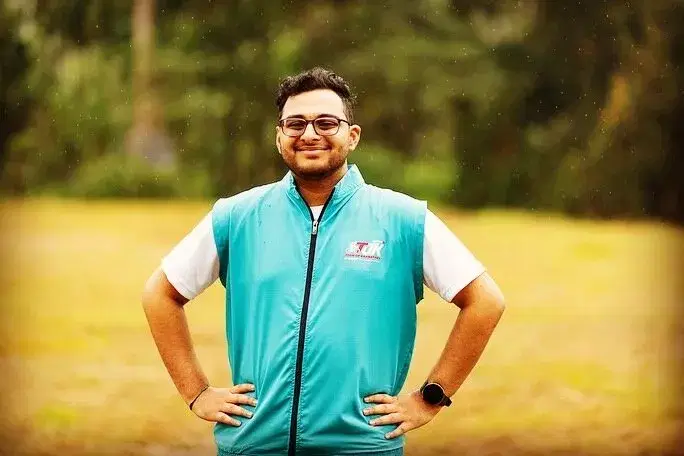 Sathvik Bharadwaj
Goals from Sandesh Jhingan and Sunil Chhetri helped India beat higher-ranked Kyrgyz Republic 2-0 at Imphal.
India earned a comfortable 2-0 victory against Kyrgyz Republic at the Khuman Lampak Stadium. A gallery of 29,877 cheered the Blue Tigers as they lifted the Tri-Nation trophy, and that too in style.
Sandesh Jhingan scored off a Brandon Fernandes free-kick in the first half to give India the lead. In the 84th minute, after Naorem Mahesh Singh was tripped down in the Kyrgyz Republic box, India were awarded a penalty. Sunil Chhetri netted his 85th international goal to lead India to victory!
The player ratings from the game are below:
India Ratings (By Sattyik Sarkar)
Gurpreet Singh Sandhu – 7
The India #1 saw two contrasting halves of football. In the first half, he had nothing much to do apart from regulatory catches and punching. The second half brought him into action. In the 49th minute, Gurpreet made a golden save to deny Zhyrgalbek from a handshaking distance. A minute later, he came off his lines to collect a brilliant through ball into the penalty area.
Pritam Kotal – 7.5
Perhaps the finest defender for India this evening. He diverted numerous through balls and crosses aimed from the Kyrgyz right wing.
Sandesh Jhingan – 7
A brilliant goal from a brilliant move by Sandesh Jhingan. The centre-back lead the defensive third like a stalwart. He also shielded a Kyrgyz forward in the penalty box in the first half and earned a free-kick.
Anwar Ali – 7
It was an evening of ups and down for the young centre-back. He distributed the ball well from the back. Anwar was substituted in the second half.
Akash Mishra – 7
Mishra's runs from the left were missed against Kyrgyz Republic, since the left-back had to remain behind for the defensive duties. He was seen slipping down on quite a few occasions. He was substituted after receiving an injury.
Jeakson Singh – 6.5
Not a brilliant outing by Jeakson. The defensive midfielder didn't look steady in the heart of midfield. However, he made a few good tackles in the game.
Suresh Singh – 6.5
Similar to Jeakson, Suresh wasn't at his best. He combined well with Jeakson and Anirudh Thapa to create something fruitful in the middle third. He acted as a snatcher at times, however, can't be given letter marks for that.
Lallianzuala Chhangte – 7.5
Don't be surprised! Chhangte did much more than a right-winger. He tracked back on occasions and helped Pritam Kotal in defence. Also, in the 53rd minute, he delivered a brilliant right-footed cross inside the box. But Sunil Chhetri wasn't able to get hold of the ball.
Anirudh Thapa – 6.5
Thapa wasn't much in the scene against Kyrgyz Republic. He was taken off in the second half.
Brandon Fernandes – 7
A good start for Brandon Fernandes. In the 20th minute, he saw a free-kick (from 30 yards saved by the Kyrgyz Republic keeper. In the 35th minute, he assisted Sandesh Jhingan's goal from a free-kick!
Sunil Chhetri – 6.5
Sunil Chhetri is nowhere near his previous form. In the 53rd minute, Chhangte sent in a brilliant cross from the right, but Chhetri wasn't even able to receive the ball. If he had received the ball, it would have been 2-0 and game over for Kyrgyz Republic. On one occasion, he handled the ball since he couldn't reach it in time. However, he converted a penalty in the 84th minute.
Substitutes
Naorem Mahesh Singh – 6.5
A very energetic figure after he came on, Naorem got a chance in the 59th minute itself. After receiving the ball inside the box, he took a right-footed shot but the ball went inches off target. In the 83rd minute, he earned a penalty for his side.
Sahal Abdul Samad – N/A
Sahal fitted in as an attacking midfielder, but perhaps he would have preferred a spot in the wings.
Rohit Kumar – 6
Rohit tried a through ball in the 86th minute, but the Kyrgyz players were aware enough to avert danger and not allow the ball fall in Sunil Chhetri's feet.
Mehtab Singh – N/A
Mehtab didn't have much to do after coming on.
Naorem Roshan Singh – N/A
Roshan filled in as the left-back after Mishra's injury.
Kyrgyz Republic Ratings (Sathvik Bharadwaj)
Tokotaev Erzhan – 6
Punched Brandon's on-target free-kick to safety. Was beaten at his near post by Jhingan's poke. Vital save from Suresh's effort late in the second half. Dove the right way for the penalty but was inched ahead.
Mishchenco Aleksandr – 6
Was a ready crossing outlet and support down the channels but his crosses lacked accuracy at times.
Kozubaev Tamirlan – 6.5
Enjoyed being given time on the ball and picked the right passes from the base of defence. Could not mark Jhingan properly in the build-up to the first goal.
Akmatov Aizar – 7
Showed good recovery pace while dealing with India's progressive full-backs. Was alert to India's attacks and showcased good positioning.
Sagynbaev Bezkhan (c) – 6.5
Dealt with Chhangte's forays defensively, and pushed more onto midfield in the second half after Brauzman Khristiian came on. Defended set-pieces with authority.
Zhyrgalbek Uulu Kairat – 7
Pressed high up the pitch with good pace and switched the play accurately. Swift passing into the box. Tested Gurpreet with a snap shot.
Uzdenov Magamed – 6
Was tasked with man-marking the busy Anirudh Thapa. His long-range free-kicks were a let-down.
Alykulov Gulzhigit – 7.5
Won fouls with his quick footwork and turns. Was a live-wire in the second half and added an extra creative spark and took some long-range efforts on goal.
Shukurov Alimardon – 6.5
Took on Pritam Kotal down the left with his direct dribbling. Occupied clever pockets of space and dragged the Indian defenders out of position at times.
Atabaev Erbol – 6.5
Involved in a physical midfield battle, won some key second balls.
Batyrkanov Ernist – 6
The narrow midfield set-up left him isolated and operating wide or deeper at times. Held up the ball well. Had some big chances in the second half, but did not make the most. Came off before the hour mark.
Substitutes
Murolimzhon Akhmedov – 7.5
Came on for the second half and made in immediate impact with his line-breaking passes. Helped out with his defensive duties and looked very composed in possession.
Moldozhunsov Eldar – 6
Came on and slotted in up front.
Brauzman Khristiian – 6
Replaced the captain at left centre- back, allowing Bekzhan to push on forward.
Davydov Nikolai – 5.5
Conceded the penalty with a needless challenge on Mahesh.
Rustamov Tursunali – N/A
For more updates, follow Khel Now on Facebook, Twitter, Instagram, Youtube and join our community on Telegram.
posted in :