Hero Tri-Nation Cup
Manipur duo Chinglensana Singh & Suresh Wangjam excited to shine at home
By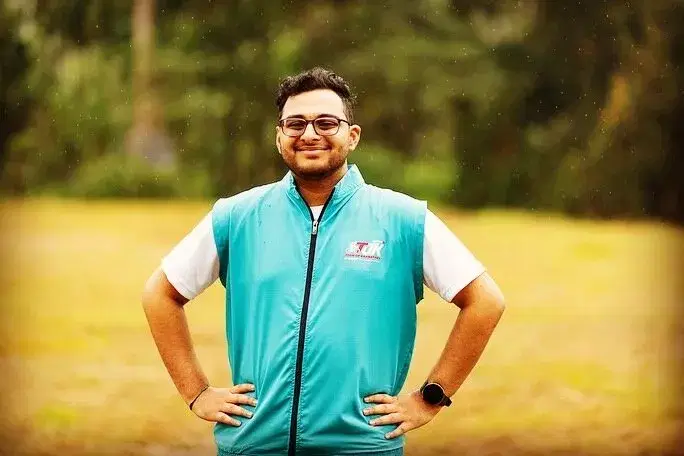 Sathvik Bharadwaj
Imphal is geared up to welcome its national team heroes for the Tri-Nation Football Tournament.
Manipur has probably never been as ready as it is today (Tuesday, March 21, 2023), as the Blue Tigers set foot in Manipur for the first time as a single unit.
The matches against Myanmar (March 22) and the Kyrgyz Republic (March 28) in the Hero Tri-Nation International Football Tournament are on everyone's minds in Imphal, as the Manipur capital gets ready for the upcoming games.
Of course, several Blue Tigers players have regularly set foot in the land that has provided so many top footballers to the National Teams, be it to come back home, or be it to represent their domestic outfits. However, as the tournament approaches, there is an air of excitement as yet another football-crazy city gets ready to host a Senior Men's international tournament.
Sana speaks on Manipur's football craze
"Welcome to my home, lads," says Chinglensana Konsham, with a grin stretching across the circumference of his face.
"I've been receiving a lot of calls and messages from people back home, ever since it was announced that Imphal will host the Hero Tri-Nation," says the India defender.
Football is a sport that is close to the hearts and minds of the people of Manipur. However, midfielder Suresh Wangjam feels that his home state has, within it, an innate sports culture, which makes it all the more special.
"It's not just football. People in Manipur love playing a wide variety of sports like boxing, badminton, hockey, weightlifting, and many others," said the 22-year-old from the land of the Mary Koms and the Mirabai Chanus.
Suresh on Manipur's vibrant sports culture
"I remember when it was announced that Imphal will host the Hero Tri-Nation, everyone in my family was so excited. They could see me play for India in our hometown, that's something special," said Suresh. "They've always come to the stadium to watch me whenever I play in Imphal in the Hero I-League, but this will be a much bigger stage.
"Of course, a lot of relatives have requested tickets, which is quite normal for a football-crazy state like Manipur," he laughed.
Chinglensana is of the firm belief that it is because top players like Renedy Singh or Gouramangi Singh, who became role models at the national level that the current crop of players from the state have come this far.
Khuman Lampak: Manipur's Football Legacy Continues as it Hosts Historic Indian Football Team Match
Sana's footballing role models
"We have all grown up watching Renedy bhai or Mangi (Gouramangi) bhai play for the National Team, and now it's an honour that we are carrying the tradition forward. I myself had idolised Mangi bhai since I was a kid and learned a lot about defending from watching him play," said Chinglensana.
It's not just the home boys that are excited at the prospect of playing at the Khuman Lampak Stadium. Anirudh Thapa, who had played at the venue last year for his club Chennaiyin FC in the Durand Cup.
"It's a surreal experience, playing at the Khuman Lampak. The stands would be filled to the brim, and they would be cheering the team on. Of course, I've been on the receiving end of that stick, but it would be great to have them on our side this time round," said Thapa.
"I hope they come out in even bigger numbers this time, and we play with the full vocal support of the Imphal faithful," he said.
For more updates, follow Khel Now on Facebook, Twitter, Instagram, Youtube and join our community on Telegram.