Premier League
Fastest Premier League footballers in every position in the 2022-23 season
By

Rajarshi Shukla
These players have shown that they can hit top-gear on the pitch regularly.
Some players, like Sergio Busquets or Luka Modric, are so adept at using space to their use that they do not even require speed. However, not everyone has access to such an ethereal sense of space and time. Some players depend on the burners to stay in the game.
This is also true for the Premier League. There is also Adama Traore, a Road Runner who bounces it past the defenders and demonstrates to them a clean pair of heels, for every Joao Moutinho who appears to be plodding through treacle but can regulate the pace of a match just from his awareness and understanding.
In this article, we list the players who are the quickest in each discipline.
Goalkeeper: Gavin Bazunu: Top speed: 32.62km/h
Gavin Bazunu has established to be a fresh perspective between the posts for Southampton during an extremely challenging season. The former Manchester City shot-stopper has reportedly been a brilliant artist who is deft and lightning fast. The 21-year-old Ireland international was quick to move off his line as he defeated David Raya (31.14 km/h) and Jordan Pickford (31.03 km/h), the sprinters in this category.
Right-back: Diogo Dalot: Top speed: 35.76km/h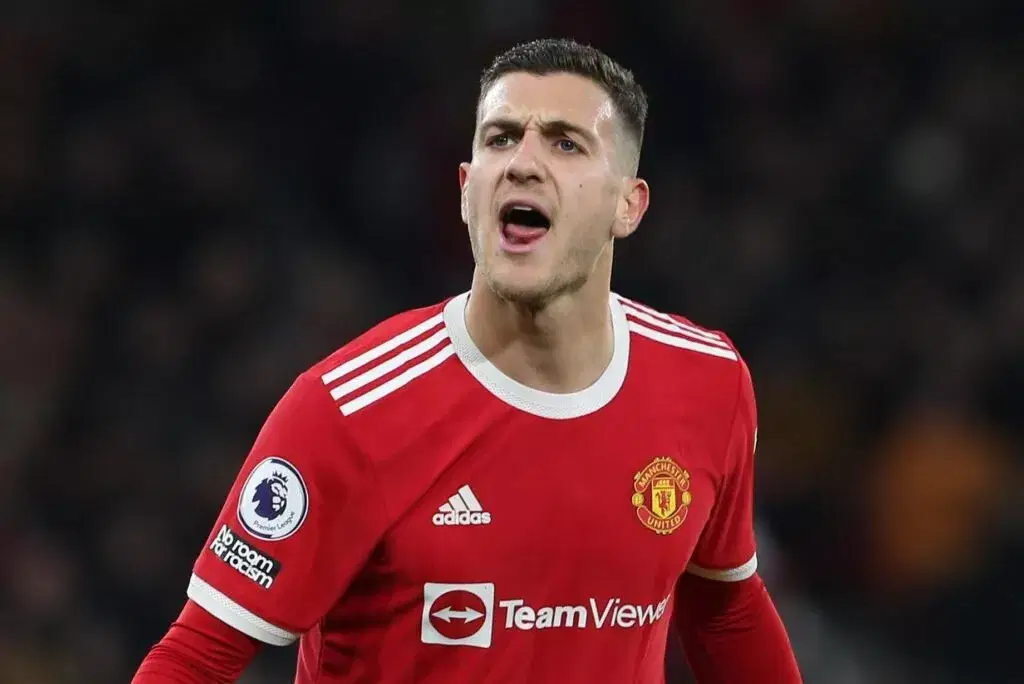 The fact that Erik ten Hag has two No. 2s with such radically different playing styles presents him with a lovely quandary at right-back. He has a traditional defender in Aaron Wan-Bissaka who can time tackles with the accuracy of a Swiss watch. On the other side, Diogo Dalot is a "modern" full-back in every way: he is dynamic, technically adept, and, perhaps more importantly for this piece, quick.
This season, the intrepid Portuguese has outpaced right-backs Kyle Walker (35.01km/h), Adam Smith (35.52km/h), and Jack Stacey (35.64km/h) with a "peak speed" of 35.76km/h.
Centre-back: Kristoffer Ajer: Top speed: 35.53km/h
Due to injuries and consistency problems, Kristoffer Ajer may not have played as much as he would have wanted this season, but when he has played, he has been absolutely dominant. There's something peculiar about speedy centre backs and Celtic. Before moving to the Premier League, Ajer made a stay at Parkhead before Virgil van Dijk, whose recovery time is totally absurd, pre-injury more so.
Centre-back: Tyrone Mings: Top speed: 34.98km/h
They must have long legs. The 6ft 5in defender moves with a surprising quickness that sets him apart from many Premier League full-backs. The England international has become this season's second-fastest center-back (behind Ajer) and eighth-fastest defender with a maximum speed of 34.98 kilometres per hour. He is one of just three centre backs—the other two being West Ham's Nayef Aguerd (34.95km/h) and Ajer—to crack the top 10 for "defenders."
Left-back: Kieran Tierney: Top speed: 35.99km/h
The Premier League defender with the highest "peak speed" this year is Kieran Tierney. Tierney is the quickest Arsenal player (beating out Gabriel Martinelli, who checked in at just 35.85km/h) and eighth-fastest overall, which should give you an idea of how quick he is. Also, he outran players like Adama Traore (35.56 km/h) and Marcus Rashford (35.81 km/h). He is speedy, yes.
Trending World Football Articles:
Central midfield: Matheus Nunes: Top speed: 36.32km/h
Matheus Nunes is a classy yet determined pacesetter who exudes class when playing the ball. He is also surprisingly quick. The Portuguese international is the second-fastest midfielder in the Premier League this year and the quickest centre midfielder with a "peak speed" of 36.32 km/h. Nunes' Rolls Royce engine seems to flourish in such an increased atmosphere, and Jürgen Klopp has apparently been a fan for a few seasons.
Central midfield: Denis Zakaria: Top speed: 36.09km/h
Denis Zakaria's racing career hasn't quite gone as planned, but his "peak speed" of 36.09 km/h shouldn't be disregarded. Only seven players—out of the 531 who have played in the Premier League this season—have reached "peak speeds" of 36 km/h or more. Zakaria is among them. You might have assumed Graham Potter would have afforded the Juventus loanee more of a peek in regard to a person who supports such a high-intensity approach.
Right-midfield: Anthony Gordon: Top speed: 36.61km/h
Anthony Gordon is as agile and vivacious as they come, so this one shouldn't come as much of a surprise. Three Newcastle players, notably Allan Saint-Maximin (35.7 km/h) and Miguel Almiron (35.1 km/h), have cracked the top 10 for either "forwards" or "midfielders" this season, mirroring their quick ascent to the top. Eddie Howe has access to a vast Arsenal.
Left-midfield: Mykhailo Mudryk: Left-midfield:
Another that is perhaps not all that surprising. Chelsea have already witnessed in full spin that Mykhailo Mudryk has the Hyper Saiyan barnet to complement his pace. Make an effort to keep up with the flying winger as he rockets around down the flank for now; the finished result will probably arrive in time.
Striker: Darwin Nunez: Top speed: 36.53km/h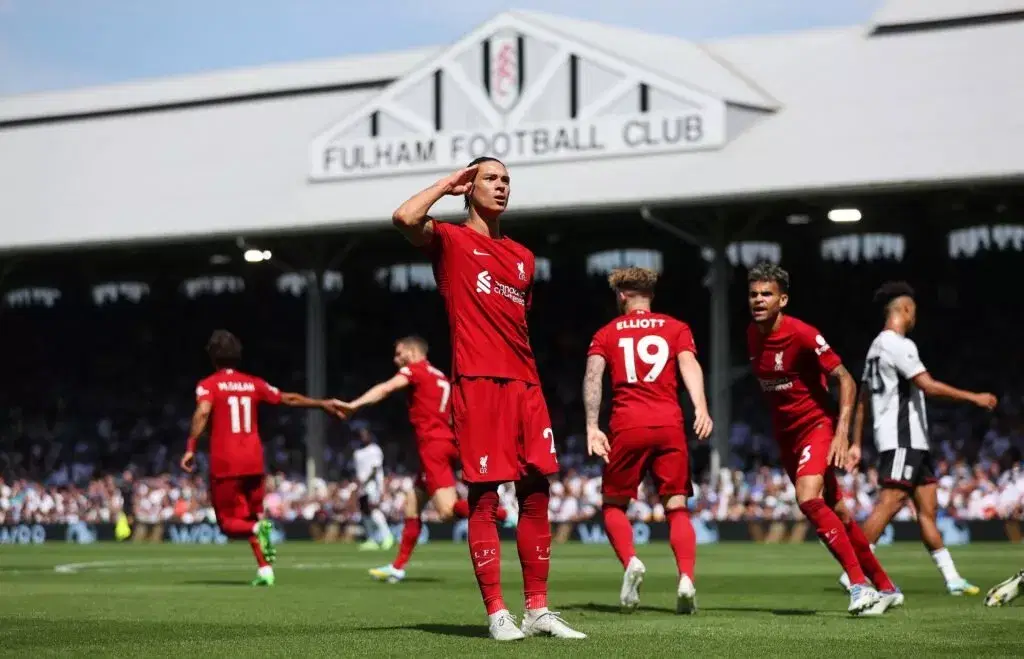 Darwin Nunez has had a peculiar season, seeming elite and unstoppable in certain games while being unknown in others (shudders in early Andy Carroll comparisons). There is no denying that he is beginning to settle in under Jürgen Klopp, and the Uruguayan hot rod has the flames to meet his manager's pushing expectations with a "peak speed" of 36.53km/h.
Striker: Brennan Johnson: Top speed: 36.7km/h
The naturally aspirated forward for Nottingham Forest has been the driving force behind the team's comeback and is now the quickest player in the league. Despite hiring a tonne of new personnel in the summer and in January, Steve Cooper's top-flight talisman and game-changer has been a player who has been with him in the Championship. Brennan Johnson is a Crooked Tree through and through, a Nottingham native, and the league's quickest player according to official records.
For more updates, follow Khel Now on Facebook, Twitter, and Instagram and join our community on Telegram.
posted in :