Premier League
Top seven highest scoring teenagers in Premier League history
By

Rajarshi Shukla
The English top flight is regarded as one of the most difficult leagues for youngsters
Despite three goals in the initial three games of the season, Mason Greenwood of Manchester United was on a fascinating ascent through the Premier League, which has produced its fair share of "child marvels" extraordinarily gifted teens.
Greenwood has experienced a meteoric rise since joining the Red Devils' academy, and during his breakout 2019–20 season, he tied the record for the most goals scored by a teenager for Manchester United.
Here we take a look at the top seven teenagers with the most goals in Premier League history are listed below:
7. Francis Jeffers – 17 goals
Following earning his Everton debut at age 16 and turning up a string of promising outings for the Merseyside club, Jeffers' career initially held out great promise but eventually fell short.
Although Jeffers only had one appearance for England, he managed to score in a loss to Australia at Upton Park which became most famous for Wayne Rooney's international debut. Jeffers then enjoyed a nomadic career with unrealized promise.
6. Alan Smith – 17 goals
In 1998, the feisty attacker scored on his Anfield debut for Leeds in just three minutes. The academy graduated onto the pitch wearing an oversized white shirt and scored the equaliser to lead a comeback victory against Liverpool.
Smith soon established himself in David O'Leary's dynamic young team and demonstrated that he could be a reliable goal scorer. His attacking approach and work ethic won fans, and he rapidly became a hometown hero.
The Rothwell-born sensation led the team to the Champions League quarterfinals in 2001 after scoring 17 Premier League goals while still a youngster.
5. Nicolas Anelka – 19 goals
Anelka was one of Arsene Wenger's best Arsenal deals; the Paris Saint-Germain player moved to north London for barely £500,000 and went on to become one of the division's great discoveries.
Anelka's performances earned him a £22.3 million transfer to Real Madrid at the season's conclusion. The forward later played for Liverpool, Manchester City, Bolton, Chelsea, and West Brom before returning to the Premier League. He ended his time in English football with two league titles, three FA Cups, and 125 goals in the top flight.
4. Mason Greenwood – 20 goals
Due to his outstanding start to the 2021/22 season, Greenwood has risen to the fourth spot among youngsters who have scored the most points in the division's history.
The forward, who is arguably the most promising young player to have emerged from the Manchester United academy in recent years, shone during his rookie campaign in 2019–20, tallying 17 goals across all competitions to tie George Best, Brian Kidd, and Wayne Rooney for the record number of goals by a Red Devils teenager in a single season.
3. Wayne Rooney – 30 goals
Few players have made as big of an entrance as a young Wayne Rooney. The massively built man-child wearing Everton blue scored one of the most famous Premier League goals in history against Arsenal to make his name in England's top division.
The forward finished his career with five league championships and was the best scorer in Manchester United and England annals. He scored 30 league goals before turning 20 and is one of only two players, along with Alan Shearer, to have scored more than 200 Premier League goals.
2. Robbie Fowler – 35 goals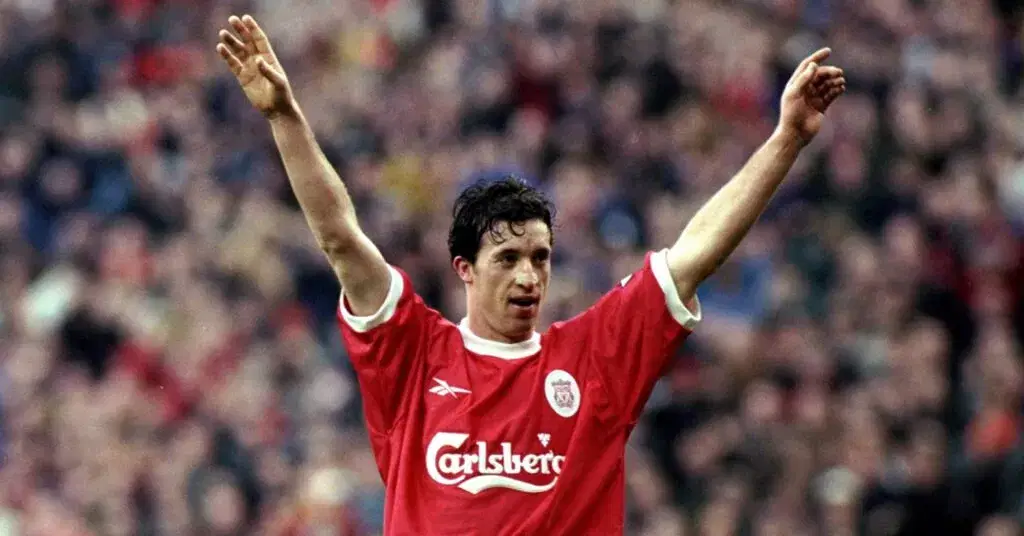 Although Fowler's ability to score goals was well known among Liverpool's academy players, few could have predicted the impression the forward would make if given a chance with the first team. Fowler, who won the PFA Young Player of the Year award in consecutive years in 1995 and 1996, has scored 163 goals in the Premier League, which places him sixth all-time.
1. Michael Owen – 46 goals
When Owen made his Liverpool debut in 1997 at the age of 17, he scored, showcasing a glimpse of his enormous potential. After being exposed to the first team, Owen flourished and had an incredible first season in the Premier League.
After excelling in the World Cup that summer, Owen came back with another productive season to win back the Golden Boot, becoming just the second player to accomplish the feat and taking home the prize twice before turning 20.
In 2004, he moved from Liverpool to Real Madrid. He then played for Newcastle, Manchester United, and Stoke before quitting the sport in 2013.
For more updates, follow Khel Now on Facebook, Twitter, and Instagram and join our community on Telegram.