Erling Haaland broke the record against RB Leipzig on Tuesday.
Being the quickest and youngest player to score 30 goals in the Champions League, Haaland has established himself at the top of the rankings. He eclipses some of the most prominent figures in the annals of European football by shattering those two records.
It requires the considerable ability to score goals year after year in the Champions League. There are certain remarkable talents that compete on the grandest stage throughout their teenage teens and early twenties, despite the fact that many players reach their professional best in their mid-twenties.
The top 10 youngest players to score 30 goals in the Champions League are only a small sample of the numerous young players who have accomplished this feat.
10. Ruud van Nistelrooy: 26 years 296 days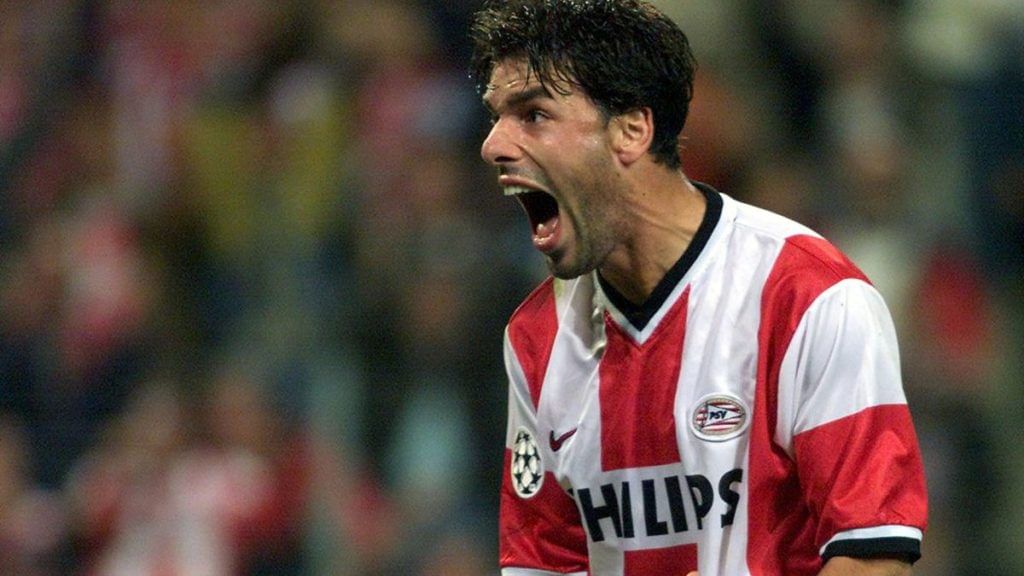 Manchester United were interested in him because of his goal-scoring record at PSV; a deal was set up in the summer of 2000; but, due to injury issues, his transfer was finalised a year later for a then-British record cost of £19 million.
Being the second player with 30 goals in the fewest games and the youngest player to record 30 goals in the Champions League, the only thing he could get is the trophy in his hands. 
9. Cristiano Ronaldo: 26 years 270 days
Cristiano Ronaldo will undoubtedly be on any Champions League list. During the past 20 years or so, the Portuguese legend has had a glitzy career in European football and has left his mark on the continent's most coveted game.
While his abilities are currently being wasted in the Europa League, it is not surprising that he still holds the record for most goals scored in UCL history with 140 strikes. Yet, he has only been able to consistently score goals since he was in his early 20s, making this total attainable.
8. Neymar: 26 years 240 days
When he moved to Barcelona, Neymar found his groove and was part of a trio with Messi, Suarez, and other players that could dismantle any defence. While Neymar has struggled since moving to PSG owing to recurring injuries and a lack of goals, he is still one of the finest players in important games. Neymar continued to be a productive player while scoring in every game for Barcelona.
Trending World Football Articles:
7. Thierry Henry: 26 years 206 days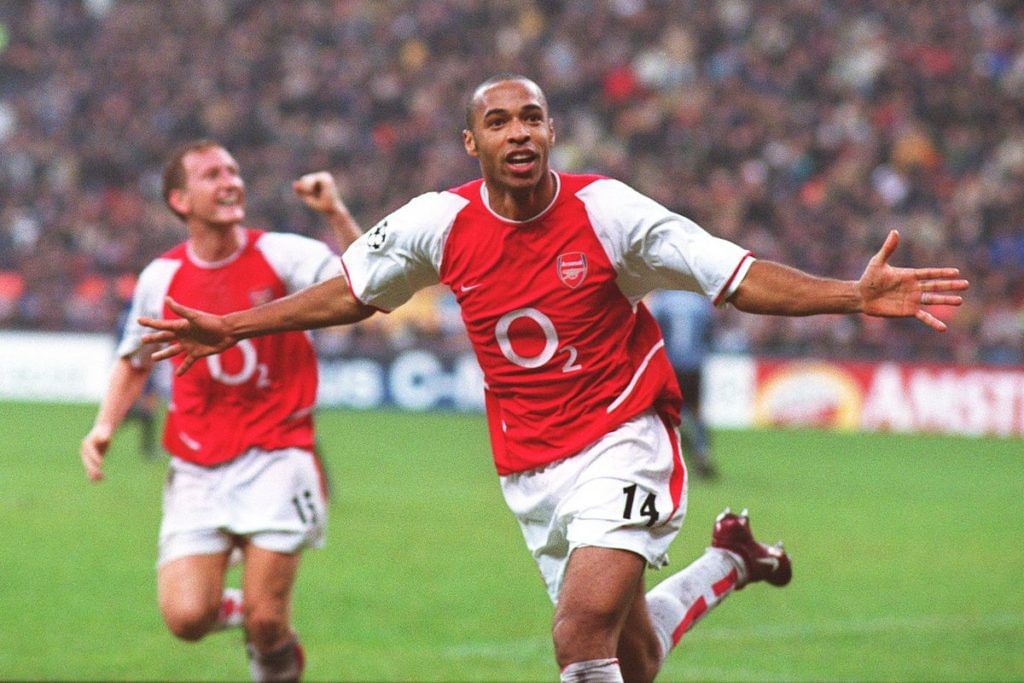 Henry developed into a productive striker and the all-time greatest scorer for Arsenal with 228 goals across all competitions. At the club, he won two FA Cups, two Premier League titles, and the Premier League Golden Boot a league-record four times. One of those trophies came during the team's undefeated Invincible season. This cemented the French international's place in football history as one of the continent's top strikers.
6. Thomas Müller: 26 years 3 days
Müller's Bavarian heritage is just one aspect of who he is, but it certainly helps, as is evident when he visits FCB fan's clubs in the weeks leading up to Christmas. Whereas the German remains one of the young talents with 30 Champions League goals, he is one of the underestimated players in football and is heavily impacted by his inconsistent goal-scoring.
5. Karim Benzema: 25 years 105 days
Karim Benzema just earned the right to receive the 2022 Ballon d'Or award for his outstanding play last season, which enabled Real Madrid to win both the Champions League and La Liga.
The French superstar is a glaringly undervalued big-game performer, despite having spent the majority of his career playing in Cristiano Ronaldo's shadow. Another little-known statistic about Benzema is that the striker presently ranks fourth all-time in goals scored in the Champions League with 86 goals.
4. Raúl González: 24 years 91 days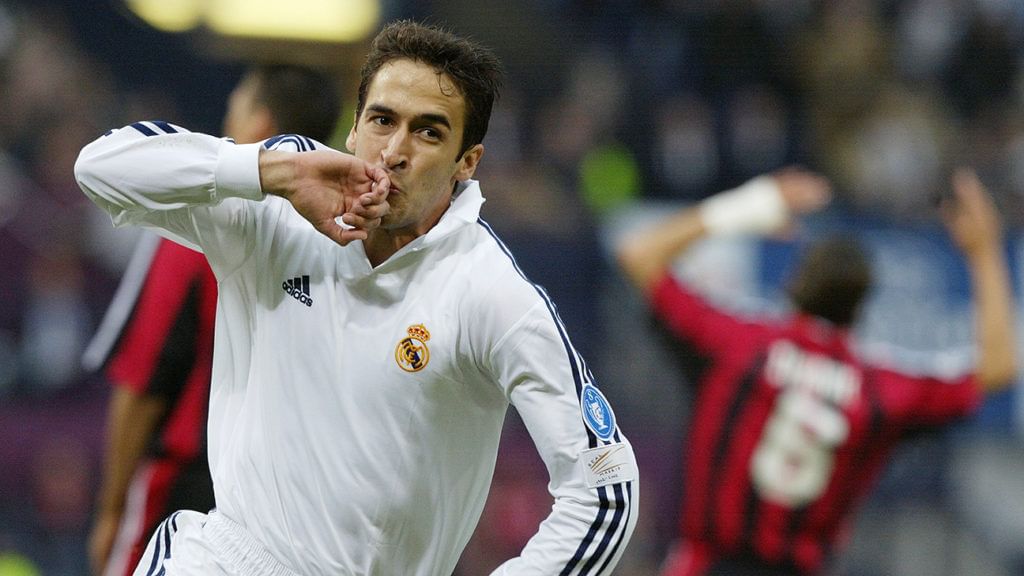 In all competitions, Raul Gonzalez has made the most appearances for Real Madrid. Even though he stopped playing European football in 2012, he still retains this record today. So, it makes sense that he had one of the finest records for goals scored in the Champions League, particularly for his generation. The striker scored 71 goals in 142 UCL games because of his keen sense of where the net was.
3. Lionel Messi: 23 years 131 days
After a few years, he established himself as a key team member and started a goal-scoring blitz in which he routinely shattered all European scoring records. Messi also reached the mark of having 30 goals in the Champions League at a young age. Nonetheless, after spending half his stellar years in Barcelona garb, the player ultimately departed the team. He joined Paris Saint-Germain in August 2021 after terminating his contract.
2. Kylian Mbappé: 22 years 352 days
When Mbappe beat Lionel Messi's record for the youngest player to score 30 goals, it marked the first time a player apart from Messi or Ronaldo had accomplished a significant milestone in Europe. He is third all-time in assists and is PSG's leading scorer ever.
1. Erling Haaland: 22 years 236 days
Erling Haaland of Manchester City surpassed Kylian Mbappe's previous mark, earning the youngest player to reach 30 goals in Champions League history.
He surpassed Kylian Mbappé, who also was 22 years, 352 days old when he netted his 30th Champions League goal, becoming the youngest player to accomplish that feat at the age of 22 years, 236 days. In the second leg of their round of 16 match at the Etihad, when City led 1-0 after Haaland's penalty kick, the record was set. City went on to defeat their opponent by a score of 7-0.
For more updates, follow Khel Now on Facebook, Twitter, and Instagram and join our community on Telegram.