UEFA Champions League
Why did Ronaldo Nazario receive a standing ovation at Old Trafford?
By

Rajarshi Shukla
The Brazilain striker is widely regarded as one of the most talented to ever grace the field
Ronaldo Nazario is famous for a variety of reasons, but his Champions League performance against Manchester United at Old Trafford, which resulted in an enthusiastic response from the opposing supporters, best captures his greatness.
Though some of El Fenomeno's most memorable moments may have occurred while wearing a Brazil jersey, one of his finest performances likely occurred while playing for Real Madrid.
The Spanish team met Manchester United in the second leg of the 2002–03 Champions League quarterfinal at Old Trafford, and Ronaldo was so outstanding that day that at Old Trafford.
Despite the fact that his hat trick eliminated them from the tournament, the home audience gave him a standing ovation at the game's conclusion.
United defeated Juventus at home and away and emerged first in their group during the second group round of the European competition, earning a quarterfinal matchup against Los Blancos.
With a 3-1 victory over Sir Alex Ferguson's team in the Bernabeu, the Spanish team, which placed second in their group to AC Milan, gave themselves a good start against them in the first leg.
The Red Devils had an opportunity heading into the second leg thanks to Ruud van Nistelrooy's goal in Madrid, but Ronaldo ended any aspirations in just 12 minutes.
Before the interval, Van Nistelrooy struck to give the home team a chance. However, just after the break, Ronaldo struck once more, leaving United questioning how they would stop him.
Trending World Football Articles:
With Ivan Helguera's own goal sandwiched in between, the Brazilian scored his second goal after 50 minutes and finished a magnificent hat treble on 58 to all but extinguish United's aspirations.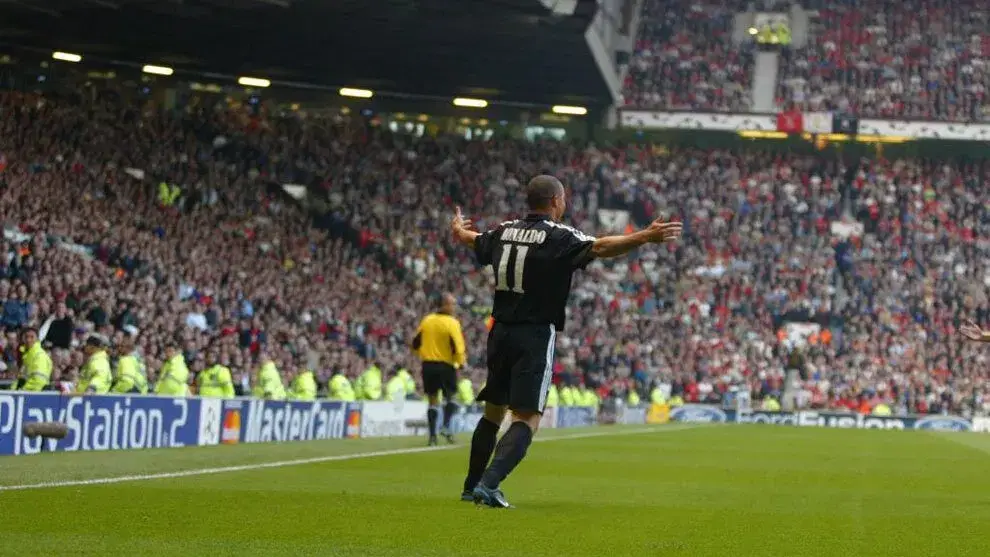 The game almost turned once David Beckham entered the field. The England winger scored twice to give United the victory that night, but he was eliminated due to Ronaldo's outstanding performance.
Only a few months thereafter, after the Englishman's spat with Ferguson, he transferred to Real for €37 million, and the two men would eventually be reconciled.
During a recent Instagram Live, the two caught up, with Ronaldo assuring his old colleague that he was one of the finest of all time.
"You were one the best of all time," the two time World Cup winner said.
"The way you touched the ball, the way you could put the ball wherever you wanted, without looking at me, I would just be moving and the ball came.
"I should thank you for the many balls you gave to me."
For more updates, follow Khel Now on Facebook, Twitter, and Instagram and join our community on Telegram.