World Football
10 Football Legends: What Do They Look Like Today?
By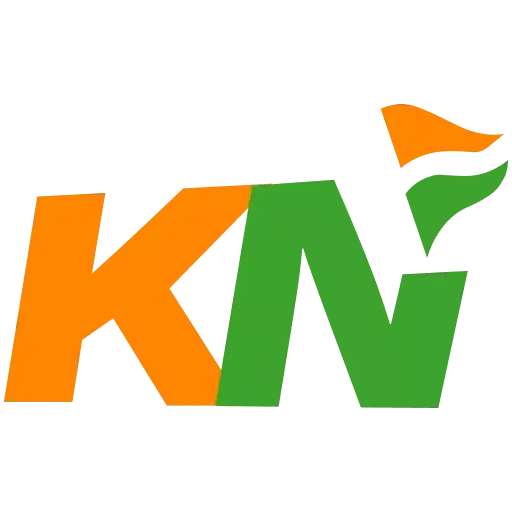 Khel Now
If you are really enthusiastic about betting on football at non GamStop bookmakers, you will surely remember one or the other football legend.
Soccer legends are not forgotten – at least when you look back on their active professional careers. However, very few fans know how most of them are doing these days. We fired up the time machine and brought 10 football stars from the past to the present. Let's start with a case that is still celebrated today:
1: David Beckham
From soccer star to A-list celebrity: During his playing days, "Becks" was not only considered a key player in the English national team, Manchester United, Real Madrid and LA Galaxy, but he also achieved international fame as an advertising icon.
So it's no wonder that football legend Beckham didn't disappear from the scene even after his career ended in 2008: Today's football official built a real empire together with his wife Victoria and made the name "Beckham" a brand.
2: Ronaldo
The Brazilian World Champion in 1994 and 2002 and multiple World Soccer Player of the Year quickly rose to become an absolute superstar at the end of the 90s. Clubs like FC Barcelona, Real Madrid and Inter Milan fought for "Ronaldo Fenômeno", the striker of the century. The football legend's real name is Ronaldo Luís Nazário de Lima.
Today, the Brazilian and former striker is a little out of shape, but as successful as ever: As an official, he owns 51 percent of Real Valladolid and is also the club's president. His nickname, "Il Fenomeno" probably didn't come from anywhere…
3: Ronaldinho
It was not for nothing that the Brazilian was one of the best attacking midfielders of his time: Enormous passing accuracy, speed dribbling and a high goal threat made him a sought-after key player. The 2002 world champion certainly had his greatest league successes with FC Barcelona – he was able to collect two Spanish championships and Champions League titles here.
After football legend Ronaldinho finally declared his professional career over in 2018, he devoted himself to politics.
Incidentally, the former footballer wore shirt number 80 at AC Milan because he was born in 1980.
4: Carles Puyol
The Spanish central defender was not only known for his tackle and header skills but also for his extensive hair. With the Spanish national team, he won the European Championship in 2008 and the World Cup in 2010. After winning the European Championship in 1964, these were only titles no. 2 and 3 for the Furia Roja.
Let's be honest: Who would have expected anything else? Carles Puyol hasn't changed much. His hair hasn't been any shorter or less curly since he left the football business. Shortly after the end of his career, he worked as an assistant to the management at his heart club, FC Barcelona, but resigned from this position in 2015.
5: Michael Ballack
The long-standing captain of the German national team was able to secure both a Vice World Champion title and a Vice European Champion title (2002 and 2008) as a player. His versatility, two-footedness and strength in the air also earned him recognition in the European leagues: he was under contract with Bayer 04 Leverkusen, FC Bayern Munich and also Chelsea FC, for example.
After retiring in 2012, Ballack was a football expert for the US sports broadcaster ESPN. He is socially committed and supports, among other things, the "German Stroke Aid" foundation and the "Courage against right-wing violence" campaign.
6: Oliver Bierhoff
The ex-forward and European champion of 1996, who is strong in the air, spent many years of his career in Italy. In 1998 he was the top scorer in Serie A and the Italian champion with AC Milan.
Bierhoff is also known to most as a successful official: Under head coach Jürgen Klinsmann and his successor Joachim Löw, he filled the position of team manager of the national team that had been created especially for him. He has also been a member of the Executive Committee of the German Football Association since 2007.
7: Paolo Maldini
The Squadra Azzurra captain and all-time Serie A record-breaking player spent his entire professional career at AC Milan. Among other things, he won the Champions League five times with the club!
He is still loyal to the club today: since the 2018/19 season, he has been Director of Strategic Development in Sport at AC Milan and has also been Technical Director since 2019.
8: Fabio Cannavaro
From Inter Milan to Juventus Turin to Real Madrid, the Italian was able to secure many successes at the time. However, most Italian football fans will remember the moment when the central defender and national team captain lifted the World Cup trophy into the blue night sky of Berlin in 2006 – pure goosebumps!
The World Player of the Year, who ended his career with Al-Ahli Dubai in 2011, now coaches the Chinese first-division club Guangzhou Evergrande.
9: Andriy Shevchenko
The Ukrainian with the difficult middle name (Mykolajovych) and the even more difficult place of birth (Dwirkivshchyna) became known at the international level above all for his time at AC Milan (1999 to 2006) and Chelsea FC (2006 to 2009).
Shevchenko, who retired from professional football in 2012 to engage in politics, has been Ukraine's head coach since 2016.
10: Luis Figo
The former Portuguese national team player and world player of the year was under contract at the time with the biggest European clubs: After his beginnings at Sporting Lisbon, he stayed for five years at FC Barcelona (1995 to 2000) before deciding to join the big competition at Real Madrid to switch (2000 to 2005). He ended his career again in Serie A at Inter Milan.
Today, former football pro-Luís Figo likes things to be quieter and runs a bar in Vilamoura in the Algarve. How nice, we're almost a little jealous…
For more updates, follow Khel Now on Facebook, Twitter, and Instagram and join our community on Telegram.
posted in :