Hero Intercontinental Cup
Hero Intercontinental Cup Rival Watch: Mongolia
By
Uttiyo Sarkar
Mongolia will enter the Hero Intercontinental Cup as underdogs.
India are all set to participate in the Hero Intercontinental Cup in just over a week's time. This will be the first time this particular tournament will be hosted since the Covid-19 pandemic struck. The last time it took place was back in 2019, when North Korea reigned as the champions.
This time around, however, the competition will be much more diverse for the Blue Tigers. India will face a few nations that they've not exactly been tested against much in the past and pose to challenge them in different ways. One of those nations is Mongolia.
The East Asian team is currently ranked 183 in the FIFA rankings and well behind India as an international side. However, in the past, it has been shown that such rankings hardly matter in competitive games involving the Blue Tigers. With that being said, let's find out more about India's upcoming opponents.
Recent Performances
Over the last year or so, the Blue Wolves have often been forced to play friendly matches against club-level opponents. Indeed, they've found difficulties arranging matches against international sides and have a pretty shaky record heading into the Hero Intercontinental Cup.
Mongolia have only won two of their last nine games, one which came in the Toyama International Cup against Japanese side Toyama Daiichi High School and another against Yemen last June.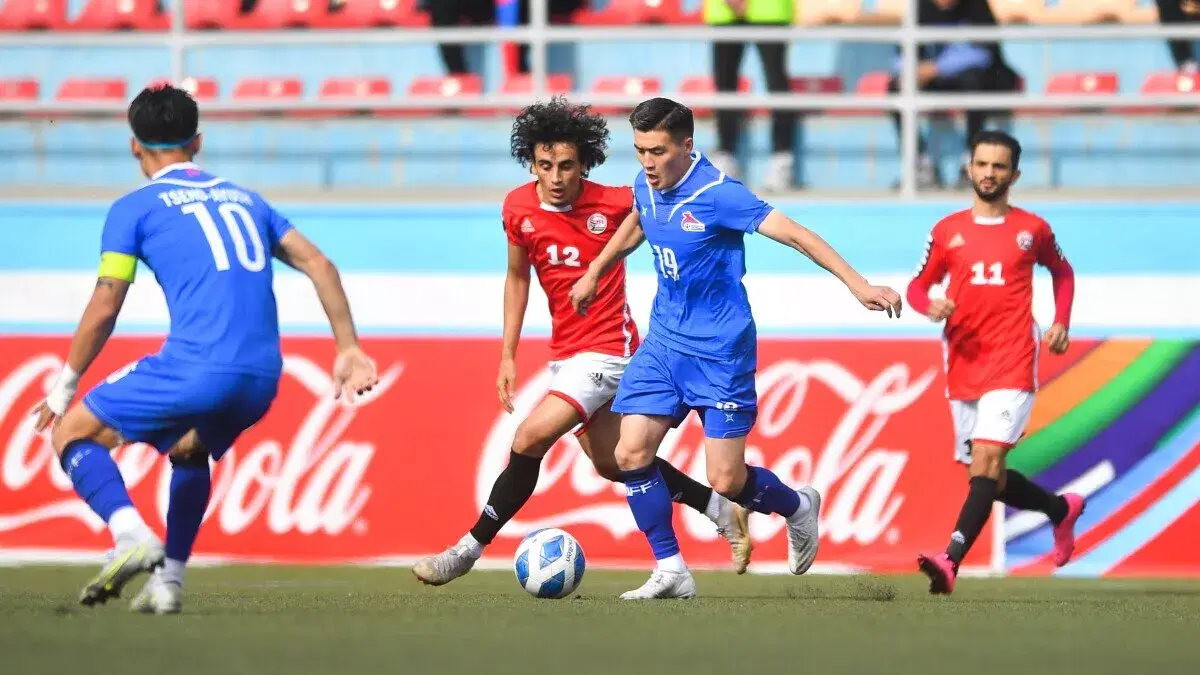 This year, they've lost both the matches they've played – including a 6-1 drabbing to Georgia and another 6-1 loss to Georgian club Dinamo Batumi in another unofficial friendly match.
About The Team
The Mongolian national team has been playing at the international level since 1942, but have a scrappy history as a national side. They couldn't play a recognized international game between 1960 and 1998 due to issues with FIFA and only after that period did FIFA accept them as a member.
That is why their first competitive games took place in the 1998 Asian Games, where they suffered heavy losses to Kuwait and Uzbekistan. The only AFC-affiliated competition they've ever been a part of is the AFC Solidarity Cup in 2016, where they won one of their three games. The Blue Wolves have never qualified for the AFC Asian Cup or even the AFC Challenge Cup.
The Mongolian side are, however, trying their level best to progress as a footballing nation by partaking in more competitive tournaments like the Hero Intercontinental Cup.
The Coach
Mongolia's head coach Ichiro Otsuka actually worked as a coach in the Japanese school-level football scene for many years after enjoying a short-lived footballing career. He also enjoyed a stint with Singapore Premier League like Albirex Niigata for a year, but was not really able to help them to any trophies before being let go.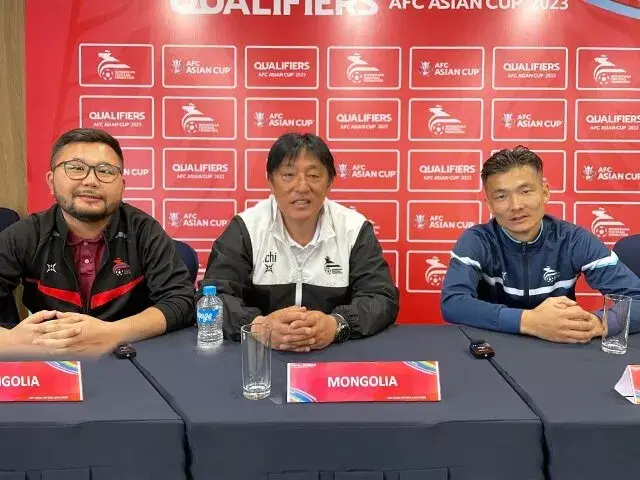 He managed the Toyama Daiichi High School football team from 2012-2021, helping nourish young talents and enable them to transit smoothly into their professional careers. Otsuka's impressive work with them caught the Mongolia national team's attention and he took charge of the nation in 2021.
Otsuka has only managed six official matches as the Blue Wolves' manager, helping them to that win over Yemen. Over that period, he tinkered with different formations and shapes, sometimes reverting from 4-4-2 to a more defensive five-man backline.
Mongolia have mostly reverted to playing counter-attacking football under him and rely mostly on their younger players to succeed in transitions. For Otsuka, managing Mongolia is still a work in progress and he still needs more time to make them a competitive side and climb up the FIFA ranking ladder.
Players to Watch
Ganbold Ganbayar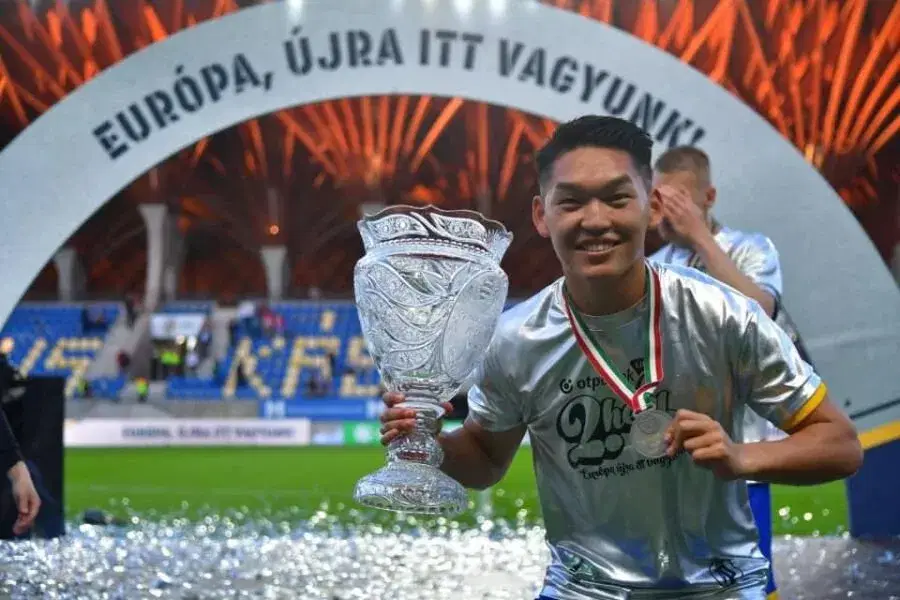 Mongolia national team star Ganbold Ganbayar is arguably their most exciting attacking player, excelling in that No. 10 role for them. The 22-year-old has spent the last few seasons playing for second-tier Slovakian club Komarno, and had nine goal contributions (six goals, three assists) in 33 appearances for them last season. Ganbayar excels in the No. 10 role, but can also operate as a winger if needed.
He is possessed with impressive close control, ability to dance past players with ease and admirable creativity too. He can create chances with his innovative passes and often times he uses his movement nicely to cause chaos for defenders, while also having that eye for goals. Ganbayar can be a major threat for opponents in the Hero Intercontinental Cup and one everyone needs to keep stern attention towards to keep quiet.
Baljinnyam Batbold
Baljinnyam Batbold is currently the highest-scoring forward in the Mongolian national team, having scored three goals in 19 appearances. The centre-forward made his debut at the age of 18 for the Blue Wolves and has led their line ever since. The 23-year-old is a clever attacking player, being able to operate in the wings and even centrally if needed.
He mostly thrives in the wide areas, allowing himself more freedom to express himself. Batbold is quick and can go past defenders with his clever movement, while also possessing some decent chance creation ability. The 23-year-old can lighten up the attack with Ganbayar and be a menacing force in counter-attacks, which could catch opponents off-guard.
What to Expect
It would be unfair to tag Mongolia as a major challenge for India in the upcoming tournament because of the sheer difference in quality between both sides. However, the Blue Wolves have nothing to lose in this tournament as they head in as the underdogs nobody has many expectations from. That kind of mindset can make the weakest team a daunting task to face at times.
None of Mongolia's opponents can afford to take them lightly, because they have a rejunated young core that can sting anyone who lets down their guard. While Mongolia probably won't go far into this tournament, expect to see some spirited performances from them and don't be surprised if they pop a surprise at someone else's expense.
For more updates, follow Khel Now on Facebook, Twitter, Instagram, Youtube and join our community on Telegram.