Hero Intercontinental Cup
Rowllin Borges: Right time to come back and prove myself capable for AFC Asian Cup squad
By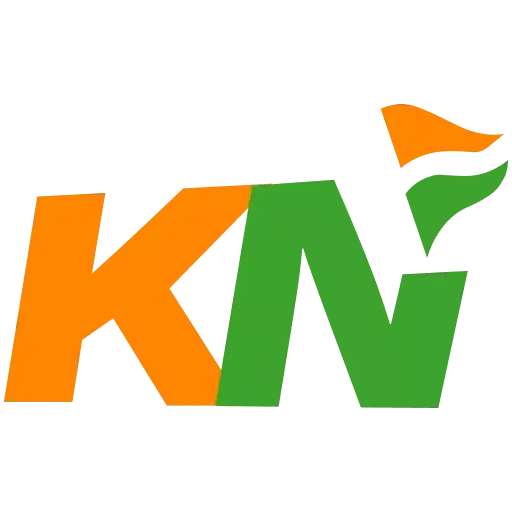 Khel Now
Rowllin Borges last played for India in March 2021.
In the 2015 SAFF Championship in Thiruvananthapuram, India found themselves a goal down after just three minutes against Nepal. With the hosts' attack force not being able to do the needful in the first half, an unlikely hero emerged. A 23-year-old Rowllin Borges rifled a loose ball in the area straight into the roof of the net, thus bringing India level.
A stunning finish and a fitting one for Borges' first-ever international goal for India. He raced towards the corner flag, made a heart with his hands and passionately kissed the India badge on his jersey.
"It was an amazing, amazing feeling," says Borges, reminiscing that night. "It's one of the memories that will be with me until I live. We were losing 0-1 and came back to win the game." It ended 4-1 as Borges also assisted Lallianzuala Chhangte's second goal and India's fourth with an eagle-eyed ball over the top.
"After that, we went on to win the cup as well. It was my first major trophy. I was so excited to win it and lift it. Simply amazing," shares Borges.
Today, Borges celebrates his 31st birthday, surrounded by his Blue Tigers teammates. Also a cause for celebration is his return to the national camp after more than two years. He last donned the blue of India in a 1-1 draw in a friendly against Oman in March 2021.
"It always feels good to be part of the national team. Being back in the India camp after my injury was one of my targets. But only half of the target is fulfilled at the moment, as I've to keep working hard to earn my place in the playing squad," he says.
A knee injury towards the end of 2021 meant Borges could only play 50 minutes during the entire 2021-22 ISL season. Times were tough, but an experienced player like him does not need to be taught how to stay mentally strong.
"It was tough for me as I couldn't play much. But I continued to give my all on a day-to-day basis. There was not a single day that I doubted myself. The club's coaching staff, physios and players helped me greatly during my recovery and rehabilitation phase. And now, I'm here," Borges says.
With head coach Igor Stimac claiming he wants to see Borges back to his best with the national team, the midfielder is intent on proving him right. After all, when you're out of the camp for a couple of years, the hunger to excel is bound to be greater than ever.
"The coach has confidence in me which is why he has brought me into this camp, and now it's on me to repay his trust on the training pitch. I need to be better every day so that I can give him whatever he wants from me and play however he wants me to," Borges gratefully says.
The Nuvem-born player, of course, has eyes on the big event – the AFC Asian Cup in Qatar next year. A member of the team who suffered a heartbreaking end to the 2019 campaign in the UAE, Borges believes it is the perfect time for him to be back in the mix to make the final squad again and right the wrongs.
"I think this is the right time for me to come in and prove myself capable enough to be in the final selection for the Asian Cup," he says. "Our group is tough. Tougher than last time. I think we have to stick together and be confident in ourselves. Anything is possible in football, and I'm sure we can get some results. Confidence is the key."
However, as of now, Borges and the Blue Tigers do not prefer to look past the upcoming couple of tournaments – the Hero Intercontinental Cup in Bhubaneswar and the SAFF Championship in Bengaluru.
"Whenever you play for the national team, no matter if it's a friendly or a tournament or a qualifier, it's a great feeling. The excitement and the energy levels are much higher. As of now, our focus is more on the Hero Intercontinental Cup. But of course, we want to win and retain the SAFF title we won in Maldives in 2021. I would love to win it again," he adds.
"My journey in the Indian national team has been great so far. I learned a lot from my teammates when I joined as a youngster. But it does not stop here as I'm still learning and constantly working hard," Borges concludes.
For more updates, follow Khel Now on Facebook, Twitter, Instagram, Youtube and join our community on Telegram.