Hero Intercontinental Cup
Hero Intercontinental Cup Rival Watch: Vanuatu
By
Uttiyo Sarkar
India will face Vanuatu in the Hero Intercontinental Cup on June 12.
India will be facing some really unique opponents in the upcoming Hero Intercontinental Cup, which will be held in Bhubaneswar. The Blue Tigers have faced off against Lebanon a few times in the past, but one team they've never really met is Oceania side Vanuatu.
Located in South Pacific Ocean in the Oceania region, Vanuatu is an island country with a population of just over 300,000. Despite their relatively small demographic, they have a hard-working national football team and are known to be country with a love for the beautiful game.
The Vanuatu national football team has mostly participated in matches around the OFC (Oceanic Football Association) region and never qualified for any major competitions. But the mystique around them should make the Oceanic side an interesting team to watch in the Hero Intercontinental Cup. So let's find out more about their national team.
Recent Performances
Vanuatu have not really had the best luck when it comes to competitive games, but have won one of their two matches so far in 2023. Last year in September, they hosted the MSG (Melanesian Spearhead Group) Prime Minister's Cup, only to fail to go past the group stages after losing one and drawing the other of their two group games.
They also lost a game to A-League side Central Coast Mariners in the VFF Friendship Cup last year. The Vanuatu national team did, however, start the year brightly with an impressive, hard-fought 2-1 win over Fiji during the international friendly window in March.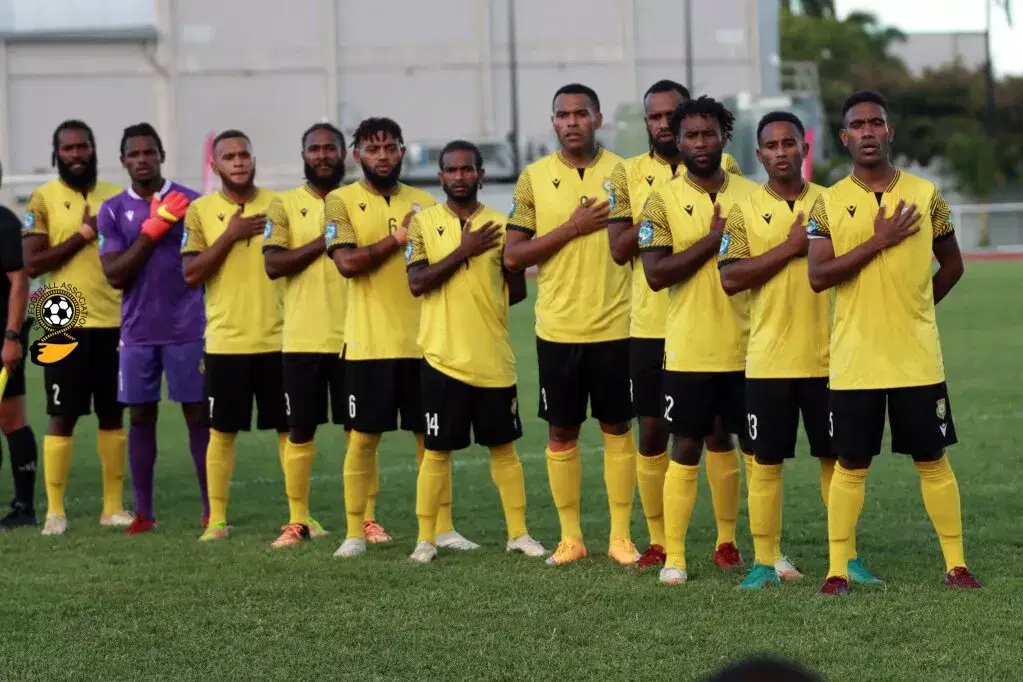 They ended up losing their previous-most match to the Solomon Islands and will play their first few games since that in the upcoming Hero Intercontinental Cup.
About the Team
Vanuatu have actually been playing football at the international level since 1951, when they still used to operate as the New Hebrides national team. This changed in 1980, when the New Hebrides became the Republic of Vanuatu.
The Vanuatu national team has been playing for over the last five decades, but has never come close to qualifying for the FIFA World Cup. They have, however, taken part in multiple OFC Nations Cup (Oceania equivalent to the AFC Asian Cup) and regularly featured in the tournament since 1998.
Their best-place finishes in the OFC Nations Cup have been the 2000, 2002 and 2008 editions – when they finished fourth! Vanuatu have also regularly featured in the Pacific Games since the 1980s, with their best outings coming in the form of third-place finishes in the 2003 and 2007 editions.
The only silverware that Vanuatu has won in their history are the Melanesia Cup and Wantok Cup, both of which have been discontinued. They won the former in the 1990 and the latter in 2011.
The Coach
Emerson Alcantara is probably one manager whom will be remembered by loyal Indian Football fans, especially those following the I-League. The Brazilian gaffer is an experienced head coach who has managed national sides like Timor-Leste in the past, as well as Myanmar side Yangon United FC.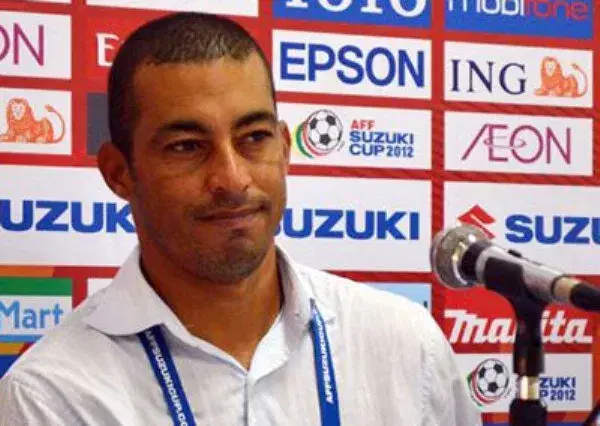 However, Emerson decided to take a different route in his coaching career in 2018, when he arrived in India to manage Lonestar Kashmir FC. He helped them finish third in their group (Second Division), allowing themselves to advance to the Final Round and have a shot at promotion to the I-League. However, Lonestar Kashmir were humbled at this stage, losing four of their five promotional games.
Emerson remained in India through the start of the Covid-19 pandemic and took over Punjab FC in 2020. Despite the difficult season due to Covid, he helped them finish as runners-up in the first phase just behind Gokulam Kerala.
Punjab tried their best, but fell off in the Championship round to finish fourth overall at the end of the 2020-21 I-League season. After leaving Punjab following the season, Emerson had a short stint as Kuwait club Burgan SC manager before joining the Vanuatu national team last year.
He's since been the manager of their senior, U-23 and U-17 national team and helped them win one match under him. Emerson's decent knowledge of Indian football should help him provide some key points to his players and enable them to pop up a few surprises here and there.
Players to Watch
Azariah Solomon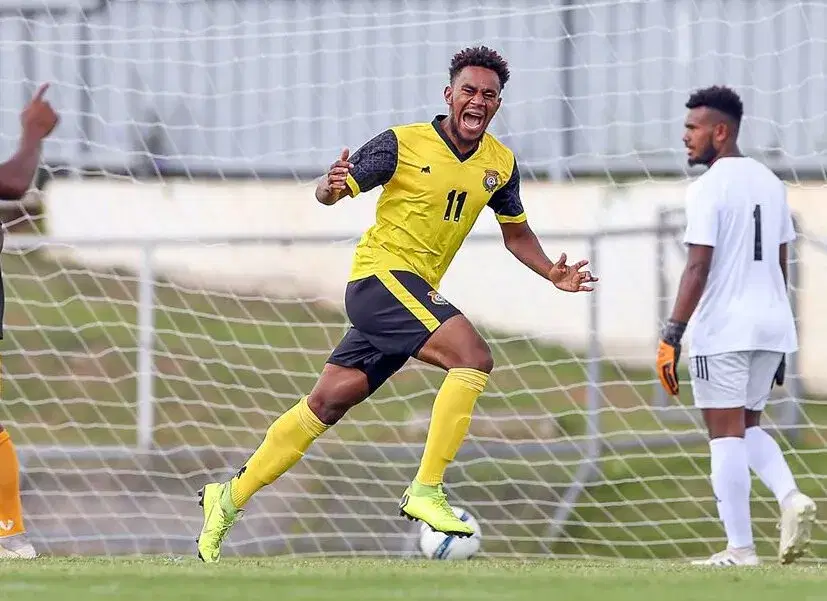 Azariah Solomon is arguably Vanuatu's biggest threat in their frontline and the player who will be relied upon to do the goods if they aim to pull off any kind of a miracle. The 24-year-old has an impressive record with his national side, having scored seven goals in 15 appearances so far.
He's coming at the back of a solid campaign with Fiji club Sufa FC, having scored six goals in 11 appearances for them. Solomon is a decisive goal-scorer who doesn't really need too many chances to get the ball into the back of the net. His impressive movement, link-up play and finishing skills can help keep the opposition defenders on their edge.
Claude Aru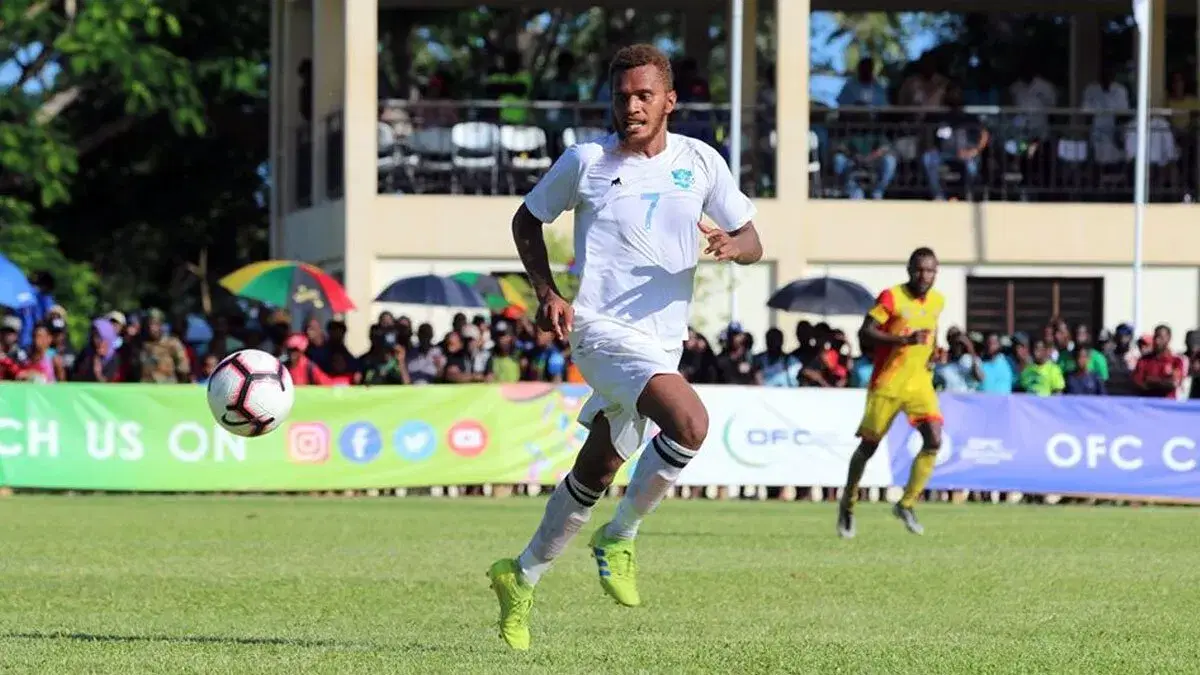 Claude Aru has seemingly made himself a reliable player for the Vanuatu national team and been a calm figure in the heart of their midfield. Aru is a tenacious, hard-working midfielder capable of providing for his team on both sides of the pitch. He is defensively gritty, being able to sniff out moves and make key tackles to regain possession. The 26-year-old can also progress the ball forward nicely, and also create chances occasionally with his splitting final third passes.
He scored two goals and provided one assist in seven appearances for Vanuatu club North Efate United last season, proving his ability to contribute to goals. Aru will probably be a thorn at the side of opposition players with his hard-working nature and needs to be at his best to keep his side from falling apart in the upcoming games.
What to Expect
Vanuatu head into the Hero Intercontinental Cup as the presumed 'whipping boys' of the competition. They're a side nobody really knows what to expect from. Even though Vanuatu's quality of players is a reach below the likes of India and Lebanon, they have some hard-working stars who can pop up surprises.
Head coach Emerson's knowledge of the game in India could help him structure his side in a way where they become a hard nut to crack. While it would be foolish to term Vanuatu as potential champions or finalists, don't be surprised if they steal a point of some opponent to avoid a last-placed finish.
For more updates, follow Khel Now on Facebook, Twitter, Instagram, Youtube and join our community on Telegram.