Premier League
The 10 fastest Premier League defenders of 2022-23 season
By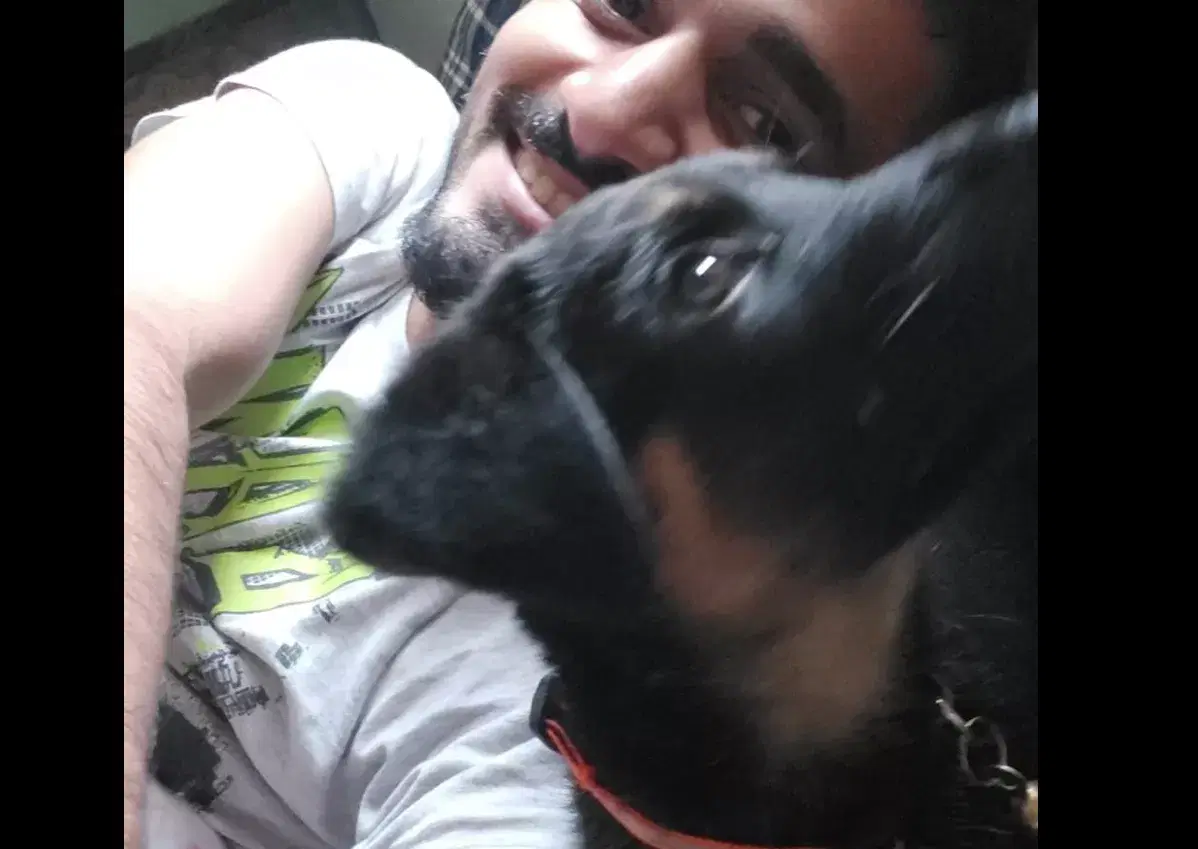 Rajat Chhajta
The Cherries have three speedsters make the list
With ever evolving tactics and formations, the game's greatest speedsters aren't necessarily exclusive to just the attacking positions, defenders are making their contribution with those fast runs whether it is winning back possessions or attacking from the wing.
Let's look at the top 10 fastest defenders in the English Premier League from the 2022-23 season.
10. Kalidou Koulibaly
Club: Chelsea, Appearances: 23, Top speed: 35.23km/h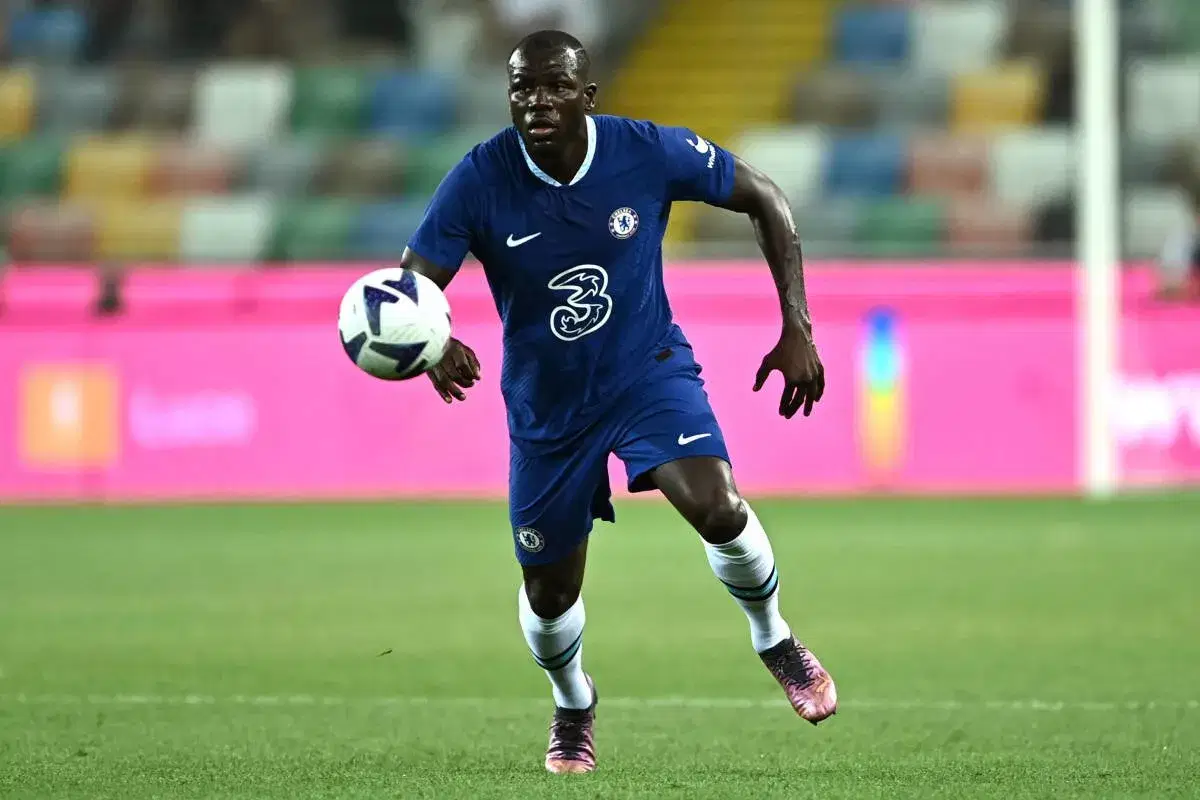 Rated as one of the best defenders of modern times, it was a pretty mixed campaign in the end for Kalidou Koulibaly, who probably joined Chelsea at the wrong time as former club Napoli went on to win the Scudetto for the first time in 33 years – while The Blues finished a miserable 12th. Still, he showcased flashes of quality, chiefly that wonder finish against Tottenham on matchday two, and a very impressive 'top speed' of 35.23km/h, a figure that places him in the top 10 fastest defenders this season, which is certainly no mean feat for a center-back.
9. Antonee Robinson
Club: Fulham, Appearances: 35, Top speed: 35.34km/h
Here is the one full-back who surprised us with his performances. United States international Antonee Robinson impressed this season with his defensive and offensive work for Fulham, bombing down the touchline with stamina and pace. He clocked a 'top speed' of 35.34km/h, which gave Marco Silva's side a key dynamic on the left flank and made their survival in the league possible.
8. Lloyd Kelly
Club: Bournemouth, Appearances: 23, Top speed: 35.42km/h
Having a player with multiple traits like versatility, strength and speed is always good and a blessing when he plays in the defense of your team. Lloyd Kelly was vitally important for Bournemouth's survival aspirations this campaign as he moved across the backline performing multiple roles with merit. Nominally a center-back, the 24-year-old was tasked with playing left-back at times, a notion that doesn't seem too fanciful when you look at his 'top speed' of 35.42km/h.
7. Adam Smith
Club: Bournemouth, Appearances: 37, Top speed: 35.52km/h
Accompanying Kelly in the defense, Adam Smith is another name in Cherries backline, they're probably not going to get a goal with balls over the top — their recovery pace is second to none. That may actually explain with Erling Haaland scoring just one goal against Bournemouth, despite Man City firing eight past them this season. They simply had to find other means of breaking the defense, rather than that signature ball in behind for an onrushing and hungry Haaland.
Also Read: Top 21 fastest football players in the world in 2023
6. Kristoffer Ajer
Club: Brentford, Appearances: 09, Top speed: 35.53km/h
A defender who might be one player to watch, Norwegian Kristoffer Ajer got off to the worst possible start to this season as a hamstring injury prevented him from featuring in the first five Premier League games. By that point, he struggled to dislodge Thomas Frank's now-settled backline and he only ended up featuring nine times. However, one of those appearances brought a 'top speed' of 35.53km/h, which is the fastest of any center-back across the entirety of 2022-23.
Trending World Football Articles:
5. Nelson Semedo
Club: Wolves, Appearances: 36, Top speed: 35.55km/h
The former Barcelona player have made his mark in the Premier League. Wolves have quite the team of speedsters with Adama Traore naturally ranked in the top 10 of forwards this term with 35.56km/h, but he wasn't the fastest Wolves player. That right is reserved to Matheus Nunes with a 'top speed' of 36.32km/h. Not too far behind and certainly no laggard is Nelson Semedo, which means the West Midlands club had a player in the top 10 for each of its forwards, midfielders, and defenders. They'd make a pretty dangerous team on the counter if they are able to solve their attacking problems at the front.
4. Jack Stacey
Club: Bournemouth, Appearances: 10, Top speed: 35.64km/h
Another Bournemouth player, well former now. Jack Stacey recently completed a move to Norwich, which ends Gary O'Neil's supersonic defensive trident, but in 2022-23 he was rapid. The versatile defender probably didn't feature as much as he would have liked, but when he did, he played at a ferociously high-octane pace, with a recorded 'top speed' of 35.64km/h.
3. Diogo Dalot
Club: Manchester United, Appearances: 26, Top speed: 35.76km/h
After arriving from his loan spell in Milan, he has really looked like a player United will rely on with seasons to come. Dalot has impressed with his attacking enterprise, combining powerful, lung-busting runs with a pretty good final product and his electric legs certainly haven't held him back in that regard. His 'top speed' was the third-highest of any defender in 2022/23 and outranked the likes of Harvey Barnes (35.44km/h), Adama Traore (35.56km/h), Alex Iwobi (35.72km/h) and Allan Saint-Maximin (35.73km/h). Not bad list of players to beat in such a competitive league.
2. Kieran Tierney
Club: Arsenal, Appearances: 27, Top speed: 35.99km/h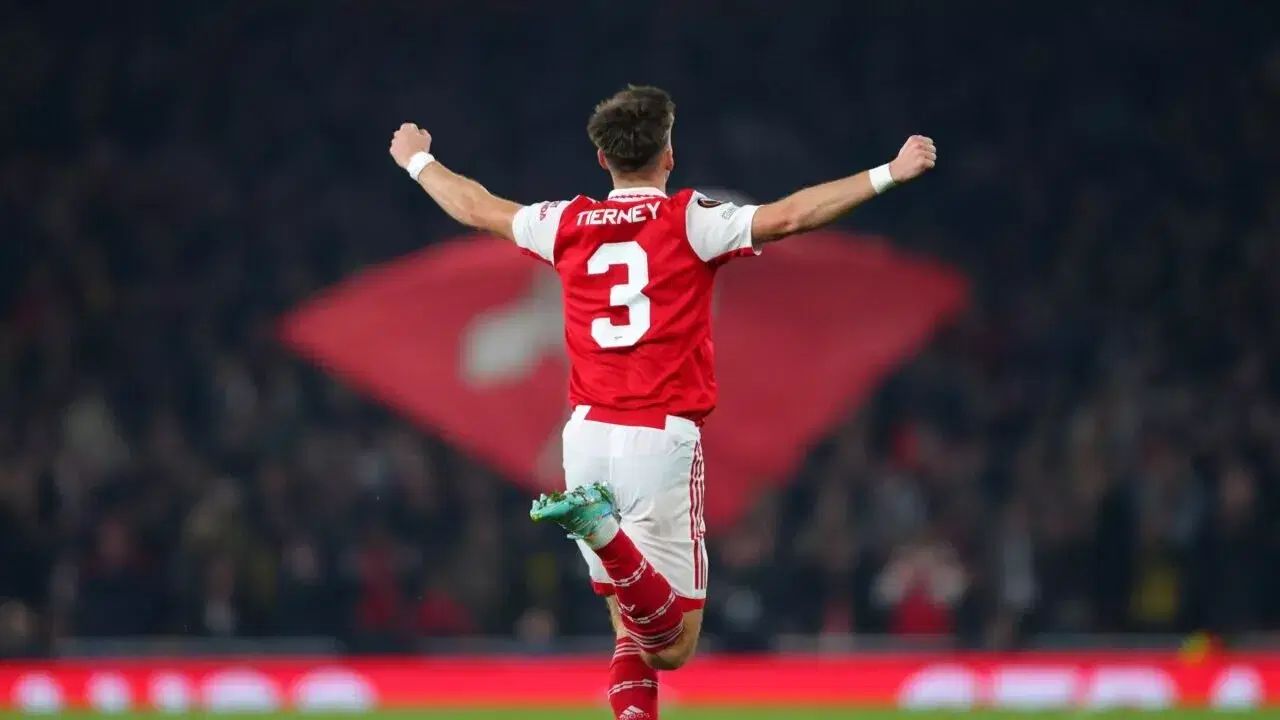 This player has been one of the reasons in a free-scoring season for the Gunners. He found playing time hard to come by with Oleksandr Zinchenko ahead of him in the pecking order, but Tierney impressed whenever he got on the turf. A modern full-back in every respect, the Scotland international is hard in the tackle and tenacious going forward, a point reinforced by his scintillating 'top speed' of 35.99km/h, the second-best among defenders.
1. Kyle Walker
Club: Manchester City, Appearances: 28, Top speed: 37.31km/h
Here is the player who single-handedly pocketed Vini Jr. in the Champions League. The undisputed fastest defender, and fastest player but not a surprise when you watch him in the game. The City full-back has one of the best recovery speeds in the game and is blessed with a preternatural pace that wouldn't look out of place in an Olympic track event. Not only his strength but endeavor as well as game reading skills have made him one of the most complete full-backs in the modern game.
For more updates, follow Khel Now on Facebook, Twitter, and Instagram and join our community on Telegram.