Quick Reads
Top five most valuable squads in football as of July 2023
The list is dominated by Premier League clubs
When it comes to the best squads, Premier League and LaLiga teams usually dominate this domain. Even in this topic, much of Premier League teams are present overall outside of the top five. Majority of the valuable squads in the world are mainly from Europe. Teams like Chelsea and Newcastle are showing up onto the radar after their spending sprees especially Chelsea's. Today we'll take a look at the top five most valuable squads as of July 2023.
5. Bayern Munich – €894.5 Million
The only squad to represent the Bundesliga in this list. Bayern Munich have a star studded list. Their squad value is almost €400 million more than any other Bundesliga team.
Despite Robert Lewandowski leaving, they have Serge Gnabry, Manuel Neuer, Kingsley Coman and many more. These players make up a huge percentage of their overall squad value.
It is fair to say that Bayern Munich's team of high value players are showing results. The Bavarians are regular winners of the league title. Moreover they are also regular contenders to win the UEFA Champions League as well.
4. Real Madrid – €991 M
After failing to retain their league and European title last season, Real Madrid are willing to sign whoever it takes to get back to their regular business.
Arguably the greatest team in the world, Real Madrid has had some iconic squads over the last few years. Players like Kaka, Roberto Carlos, Guti Hernandez and many more formed the Los Galacticos squad. Unfortunately, that team did not achieve much success and underperformed heavily.
Talking about the present, Real Madrid already had a high squad value but not inclusive of the top 5. As of now and especially after spending on Jude Bellingham and a few other players, they are back in the list. Bellingham with the likes of Modric, Vinicius, Rodrygo, and Courtois, build up a big part of the squad value.
Trending World Football Articles:
3. Paris Saint Germain – €1.03 B
Of course a heavy spending team like Paris Saint Germain was bound to make the list. PSG do not usually have a team with great chemistry. On paper, arguably they have had some of the best squads ever. But unfortunately due to poor management, under performing players, their investment has not paid off. Paris Saint Germain's biggest goal is to win the UEFA Champions League. The French team are already regular winners of the Ligue 1.
One of PSG's most famous and biggest addition to their squad values is Neymar Jr's transfer. The second is Kylian Mbappe. PSG did not hesitate to spend on a player like Neymar Jr and paid €220 million for him. Neymar Jr and Kylian Mbappe built up their worth in PSG and are one of the highest valued players in today's football generation.
2. Manchester City- €1.19 B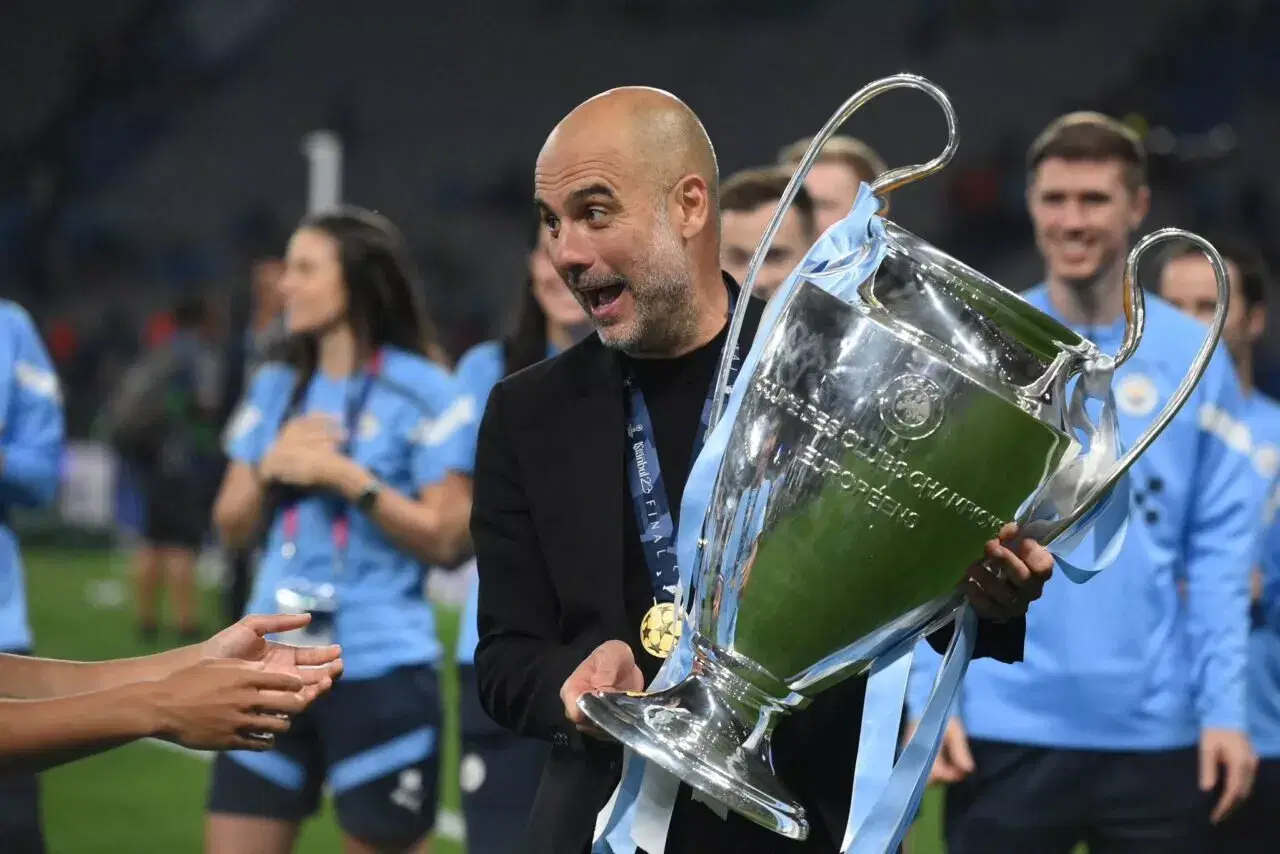 The slander and hatred against Manchester City stopped this season as they proved to everyone how good they actually are. Pep Guardiola came and dominated the Premier League so much and so easily that it made Manchester City winning the PL look easy. However the Spaniard won it 5 times in 6 years and was yearning to win the UEFA Champions League title with Manchester City.
In the 2022-23 season, Pep Guardiola signed Erling Haaland for just €60 million and the rest is history. Manchester City went onto win the treble with Erling Haaland topping each goalscoring chart. Moreover not only Haaland but Kevin De Bruyne,Phil Foden and other players make up a huge part of Manchester City's squad value. Despite spending millions on players, it takes years and years of experience and chemistry to align a team together.
Pep Guardiola's recent success with Manchester City in Europe shows how they are different from the likes of PSG.
1. Arsenal- €1.21 B
The Gunners have fallen down from glory. Arsene Wenger's era was iconic but it could not last forever. What came after Wenger's departure was quite disappointing for Arsenal.
Up until this season, Arsenal did not qualify for the UEFA Champions League for six seasons. Mikel Arteta came in and changed everything. The former Arsenal and FC Barcelona player struggled in his initial days. However the 2022-23 season was a glimpse of how good Arsenal can be. Arsenal gave quite a tough fight to Manchester City and were close to winning the Premier League.
Talking about their squad value, the Gunners have now acquired the services of Kai Havertz and Declan Rice. Both of the players cost Arsenal quite a lot of money especially Declan Rice as he is now one of the most expensive English transfers ever. Overall the inclusion of Havertz, Rice alongside Saka, Martinelli and other players makes Arsenal a team with a high squad value and a force to reckon with.
For more updates, follow Khel Now on Facebook, Twitter, and Instagram; download the Khel Now Android App or IOS App and join our community on Telegram.