AFC Champions League
Des Buckingham: Wonderful opportunity to continue what we did last time
By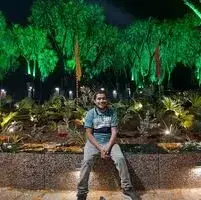 Rutvij Joshi
Des Buckingham also shared a 'funny' tactic to stop Neymar.
The much awaited AFC Champions League draw took place yesterday and City Football Group owned Mumbai City FC have been drawn alongside Nassaji Mazandaran of Iran, Navbahor from Uzbekistan and the star-studded Saudi Arabian side Al Hilal SFC in Group D.
Al Hilal is the most successful club in ACL history and this summer transfer window has been nothing short of great. The club have roped in footballing stars like Neymar, Ruben Neves, Aleksandar Mitrovic, Sergej Milkinovic-Savic, Malcolm among others and some of them will travel to India for their AFC Champions League game against Mumbai City FC.
This will also be the first time that the ACL group stage will happen on a home and away basis after the COVID pandemic. The Mumbai-based outfit has chosen Balewadi stadium as their 'home' for the ACL campaign after Mumbai Football Arena failed to qualify the criteria set by Asian Football Confederation.
Mumbai City FC organised a virtual press meet and head coach Des Buckingham and club captain Rahul Bheke took questions from the media. Excerpts are below:
Thoughts on the draw
Des Buckingham started off the presser by sharing his thoughts on the draw.
"The teams in the AFC Champions League, they're the best in their own country. As coaches and players, we always want to test ourselves against the best. It's a wonderful opportunity for us to continue what we did last time around and to showcase what Indian football can do on that stage. We're looking forward to giving a good account of ourselves against the likes of Al Hilal, Nassaji and Navbahor – some of the best clubs in Asia – and represent not just Mumbai but Indian football as a whole in the best way possible."
Learnings from the last season
When questioned about the learnings from last season, the head coach said, "The first five months we were here were very much about putting some structuring about our football departments and what it looks like and worked in lengths about making this a CFG club behind the scenes which allows us to make football what everybody sees. The learnings from last year is what the players have put in prior to what people see which has allowed us to do what we did, to win the league and the football we played."
We want to do better than last season: Rahul Bheke
Club captain Rahul Bheke spoke about his experiences playing in Asia's premier club competition in the last season and quoted, "(AFC) Champions League is the top-most competition for players to play in. We played some good teams so we were happy with what we did with our performances. It was the first time an Indian Club won a game in the Champions League and this season we want to do better than last season."
On Facing Al Hilal
When questioned about his views on playing the star-studded team of Al Hilal, Rahul Bheke answered it by saying, "We all know how big a club Al Hilal are. They were the runners up from the last season. We know it is a great challenge for all of us whether it is for Indian players or the foreign players."
Who among the three Saudi sides did the team wanted to play?
Al Ittihad, Al Nassr and Al Hilal were the three teams that everyone had their eyes upon and when asked who among the three did Mumbai City want to play, Bheke replied, "Some players are massive Ronaldo fans so they wanted to play Al Nassr. We wanted to face one of the three teams but we are super excited to get Al Hilal."
On possible battle with Neymar
Saudi giants have roped in one of the biggest names in World Football in Neymar and if the Brazilian plays the game against Mumbai, he is expected to be lined up against Rahul Bheke. The defender shared his views on the possible duel, "Whenever we play against them and if I play that game, I will do my best to stop him and do whatever the best I can for my team."
Plans to stop Neymar
Head coach Des Buckingham mentioned that there are no particular plans right now to stop him and jokingly quoted to introduce him to local delicacy of Vadapav and other food items. "The plans is to introduce him with Mumbai's own Vadapav and other food items," he mentioned before adding, "It is once in a lifetime opportunity for the fans to see a World class player like him in India," he concluded.
For more updates, follow Khel Now on Facebook, Twitter, Instagram, Youtube; download the Khel Now Android App or IOS App and join our community on Whatsapp & Telegram.