Indian Football Team
Ratings: India's gallant efforts take limelight in Asian Games RO16 encounter
By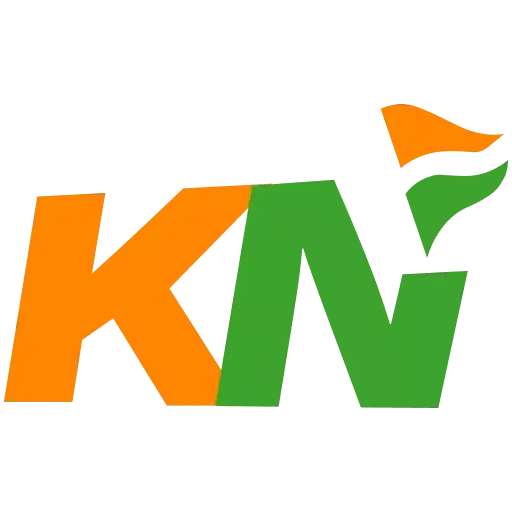 Khel Now
India were successful in holding Saudi Arabia in the first half of this Asian Games Round of 16 encounter.
The Indian football team got eliminated from the 2023 Asian Games after suffering a 2-0 loss to Saudi Arabia in the Round of 16 clash. Despite producing an impressive defensive effort in the first half, the Blue Tigers were undone in the second half – courtesy a quick-fire brace from Mohammed Khalil Marran (51', 57') sealing their fate.
Here are the player ratings from the game.
India (by Uttiyo Sarkar)
Dheeraj Singh – 8.0
Dheeraj held his own in the goal and didn't show any sign of nervousness against the rampant Saudi attacks. He pulled off a number of impressive saves and was brave with his cross-collection and distribution work. Unable to do much for either goal.
Lalchungnunga – 7.0
Despite playing in the right-back role for most of the game, Lalchungnunga had a pretty commendable outing. Made a number of key tackles and won a lot of duels, as well as coming to his defenders' aid with some clutch last-ditch challenges – especially a late one to deny a third goal.
Chinglensana Singh – 6.5
Chinglensana was a composed figure in the backline and reacted to danger well, coming up with quite a few key clearances. Unable to do much for either goal and was substituted after that.
Sandesh Jhingan – 5.0
Jhingan had a pretty solid first half, but lost his composure after the break. Saw Marran outwit him for the opener and caught him in no man's land leading to the second goal.
Narender Gahlot – 6.0
Narender mostly played in a left-back position, but was defensively quite resilient. Pretty neat and tidy with most of his challenges, but lost his composure towards the end – leading to some sloppy fouls and errors.
Rahul KP – 6.5
Rahul KP was full of running on the right wing and troubled the Saudi Arabian players with some darting runs in the transitions. Did well defensively and despite his running, he was unable to create anything major.
Abdul Rabeeh – 5.5
Abdul Rabeeh didn't look that comfortable in a deeper role, being sloppy in giving away the ball at times. Passed the ball around decently, but didn't do anything major either.
Amarjit Singh Kiyam – 6.5
Amarjit did a pretty decent job at restricting the opposition's flow through the midfield areas. Despite being quite physical, he won a lot of key duels and was never shy from clattering the opponents.
Rahim Ali – 5.0
Ali was made to work hard defensively as Saudi Arabia piled their attacks through his side. Ineffective in the attack and decent at the back, but was too aggressive and got outwitted before the first goal.
Sunil Chhetri – 5.0
Chhetri was almost a passenger for the majority of the game because of his teammates failing to get him involved. Failed to create or test the keeper and didn't look suited for this occasion.
Gurkirat Singh – 4.0
Gurkirat failed to repay Stimac's faith in him with an erratic first half. He failed to create much in attack, was too aggressive with his approach and got booked for a bad challenge – soon after which the tactician took him off.
Substitutes
Samuel Kynshi – 6.0
Kynshi added a bit of creativity to his side, making some nice forward passes after coming on. But unable to set up anything major.
Bryce Miranda – 6.0
Miranda made some exciting runs through the left, but his final product wasn't that exciting.
Azfar Noorani – 6.0
Noorani was quite clever with his distribution and link-up play after coming on, making the Saudi Arabia players work towards the end.
Ayush Chhetri – N/A
Chhetri was able to ensure that India didn't concede more than two after coming on.
Rohit Danu – N/A
Danu was involved in a few build-up moves towards the end, but didn't do anything note-worthy.
Saudi Arabia (By Gourav Samal)
Ahmed Fahad Al Jubaya – 7
Ahmed had too little to do in the match as it was mostly about Saudi Arabia attacking. He did his part well when it came to collecting the ball and saving some rare attacks by India.
Mohammed Waheeb Abu Alshamat – 7.5
Alshamat made frequent moves towards the forward line and was seen keeping a hold of the right flank. He gave a brilliant cross from the right which was converted to a goal by Mohammed Khalil Marran in the 51st minute.
Rayan Mohammed Hamed – 7
Hamed was more tactical and aggressive in the first half. He made some right moves with fast running to keep the Indian players from getting inside the box.
Mohammed Alyami – 6.5
Although Alyami's defensive skills were tested too less because of India's defensive display, he was seen with good short and long passes in the middle.
Zakaria Siraj Hawsawi – 7
Hawsawi covered the midfield very well with his fast legs and was seen with some tactical passes. And when it came to chasing the ball, he was the best in the team.
Faisal Abdulrahman Alghamdi – 6.5
Alghamdi put in some crunching tackles in the midfield and also whipped some crosses at the opponent's box but couldn't find the right man to get a touch to net it in.
Saad Fahad Alnasser – 7.5
Alnasser was brilliant with the short passes. He dribbled and gave an astounding pass to Marran that was converted into a goal in the 57th minute.
Awad Haidar Alnashri – 6.5
Alnashri had a quiet game as compared to his other teammates. He was easily tackled by the Indian defenders and was denied to get into the danger area.
Haitham Mohammed Asiri – 7
Got the first chance of scoring a goal but was adjudged offside even though it went straight into the hands of Dheeraj. He created some more chances of scoring but was well tackled by the Indian players.
Musab Fahad Aljuwayr – 7.5
Aljuwayr glanced some thunderous strikes, but everytime, the ball narrowly missed the net.
Mohammed Khalil Marran – 8
Marran showed his experience of playing alongside Cristiano Ronaldo back at home. The lone forward of Saudi Arabia was brilliant on the field, scored both the goals for his side and took his goal tally to four in the tournament.
Substitutes
Ahmed Mazen Alghamdi – 7
Came in at the beginning of the second half. Ahmed blocked some good crosses by the Indian midfielders in the 60th minute.
Hussain Khalid Alsibyani – 7.5
Just went in and started showing his agility and speed on the field. His dribbling and passing the ball while marking the man was bang on point!
Abdulmalik Ahmed Aloyayri – 6.5
Came on in the 63rd minute. Took some chances of scoring. but was tackled by the Indian defenders every time.
Saleh Waheeb Abu Alshamat – 7
Saleh made regular moves inside the box, but tried to score without looking for passes. The Indian defenders had to run yards just to keep him away from scoring.
Abdullah Hadi Radif – 6
Radif replaced Marran in the 71st minute. He kept on moving and covering the field very well but couldn't convert some of the chances he got.
For more updates, follow Khel Now on Facebook, Twitter, Instagram, Youtube; download the Khel Now Android App or IOS App and join our community on Whatsapp & Telegram.