ISL- Indian Super League
Five fan favourite foreigners to have played for Jamshedpur FC
Greg Stewart was the golden ball winner in 2021-22
Since its inception back in 2017, Jamshedpur FC has been a real powerhouse in Indian club football. The furnace has been an abode to endless memories of agony and ecstasy apiece.
The Red Miners began their journey in the ISL back in 2017-18, where a roller coaster season saw the Reds finish fifth in their inaugural year in the competition. A similar fate was met by Jamshedpur FC the next season as well, when they missed out on a playoff spot by a slender margin.
After a disappointing 2019-20 season, Jamshedpur FC went through a revamp, and came back stronger than before, with Owen Coyle at the helm. Under Coyle, Jamshedpur FC finished top of the table in 2021-22, and lifted the league shield, becoming only the third team to do so. Since then, Jamshedpur FC had a bumpy ride, and failed to replicate their success last season.
Throughout their entire journey of the past six years, Jamshepdiur have not only produced incredible moments, but also some legendary and world class foreign talent that have forever embedded their name in the history books of the club.
So today, we have thrown light on a list of five foreigners to have played their stint at the Furnace, making a mark in the hearts of the fans.
5. Sergio Castel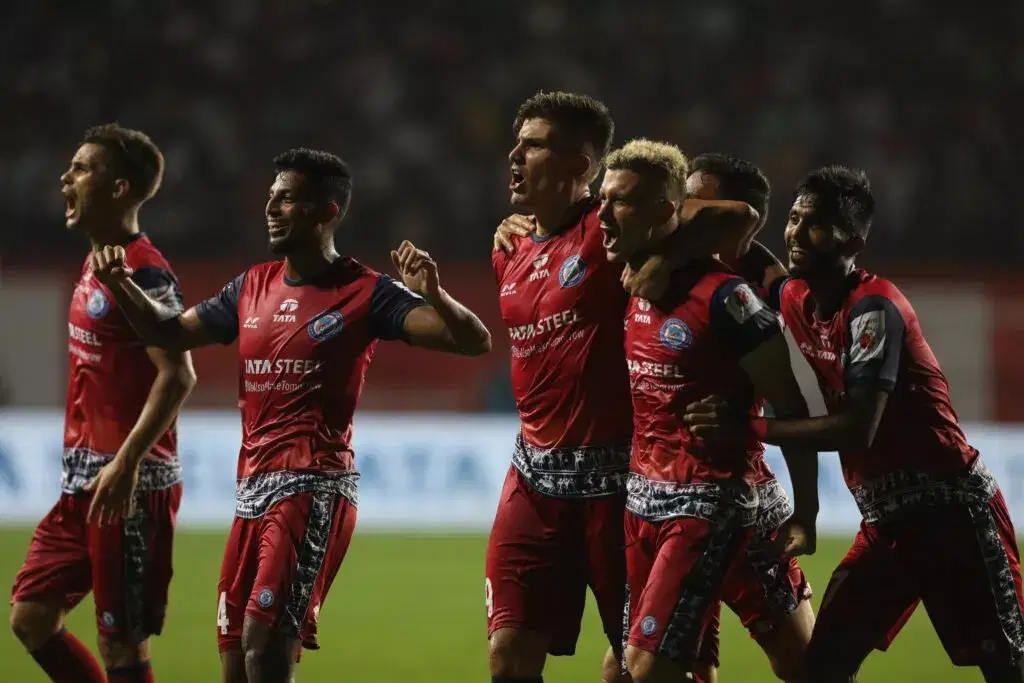 'Never fall in love with a loan player', this is a very famous saying in the footballing world, and the Jamshedpur FC fans resonate with it perfectly.
Never has a player made the sort of impact that Sergio Castel made, that too in such a small duration of time. Jamshedpur FC had their worst season ever back in 2019-20, and it would've been even worse, if it weren't for their Spanish striker Sergio Castel.
In just 11 appearances for the club, Sergio scored seven goals, and was the only bright spark in Jamshepdur FC's squad. The player was loaned to Jamshedpur FC from Atletico Madrid's B team, and made an instant impact for the Reds.
Sergio wasn't only lethal in front of the sticks, but was also very involved in the game, creating a number of chances for Jamshepdur – 16, to be precise. With such a splendid stint with the Miners, Castel surely has a place in the hearts of Jamshedpur FC fans.
4. Nerijus Valskis
Valskis was a pretty high profile signing for Jamshedpur FC, given the status that the Lithuanian had risen to after the 2019/20 season. Upon his arrival, a lot was expected from Valskis, and the forward delivered instantly. Valskis had five goals in his opening four games, and had taken the entire league by a storm.
Towards the end of the season, Valskis suffered with some injury issues, but managed to finish the season with eight goals. The following season, Valskis somewhat fell down in Coyle's pecking order, and lost his spot in the starting 11. Despite this, Valskis made an impact whenever brought on from the bench, and had three goal contributions in six appearances before departing from the club mid season.
3. Tiri
Jose Luis Espinisa Arroya, popularly known as Tiri was associated with the red miners for three seasons. He became a part of the club in 2017 and continued as the strongest pillar of their defense till 2020 before joining ATK Mohun Bagan.
The Spanish center-back rarely missed any matches of the league and was a strikers nightmare for other teams. He even scored three goals for the team.
2. Greg Stewart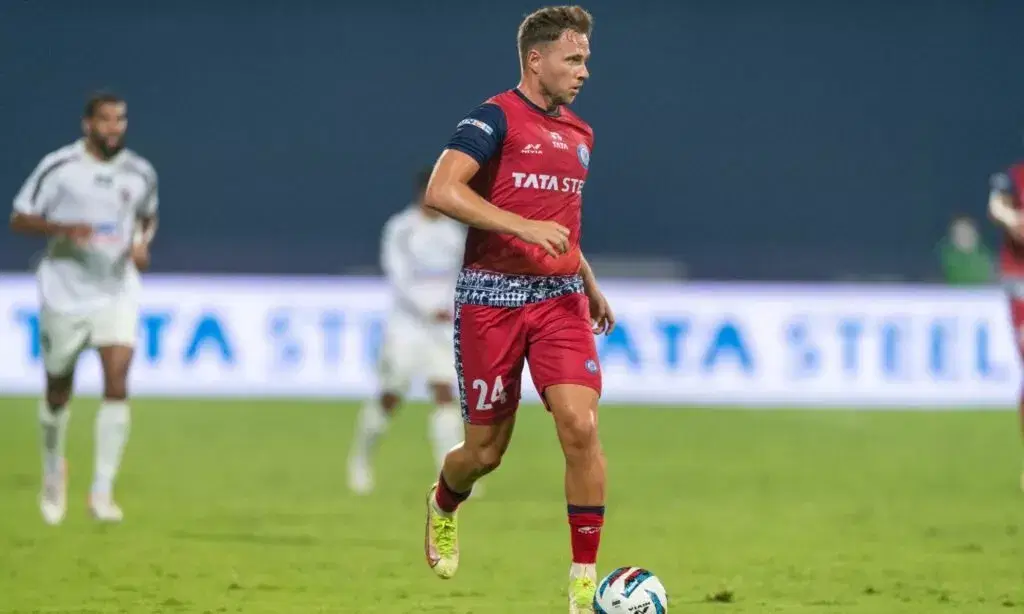 Greg Stewart was amongst the biggest contributors in Jamshedpur FC's title winning season in 2021-22. The talented forward joined Jamshepdur from Scottish giants Rangers, and in one season alone, made himself a legend of the club.
Greg was a serial goalscorer as well as an exceptional assist provider, threading through complicated passes, and scoring long range bangers. The Englishman scored and assisted for fun, and was impossible to contain.
Greg's supershow throughout the season won him the ISL Shield as well as the Golden ball winner, and his 2021-22 season is still amongst one of the most impressive individual seasons by a player in the ISL.
1 . Peter Hartley
Peter Hartley will always be a fan favourite amongst the passionate Jamshedpur FC fans, for his leader's performance throughout the 2021-22 season, that brought unending joy and happiness for the club and its supporters.
Peter spent two years at the furnace, and was a true trailblazer for the Reds. The Englishman guarded Jamshepdur FC goal like a beast, and didn't let any attack pass through.
Not only that, Peter was also a real motivator on and off the pitch, and provided guidance to his men throughout the game. The Indian Super League has so far never seen a defender as talented and as ferocious as Sergio Ramos, but if there is one player that comes any close to that status, it's definitely Peter Hartley.
For more updates, follow Khel Now on Facebook, Twitter, Instagram, Youtube; download the Khel Now Android App or IOS App and join our community on Whatsapp & Telegram.