World Football
Atletico Madrid's top 10 all-time goal scorers
By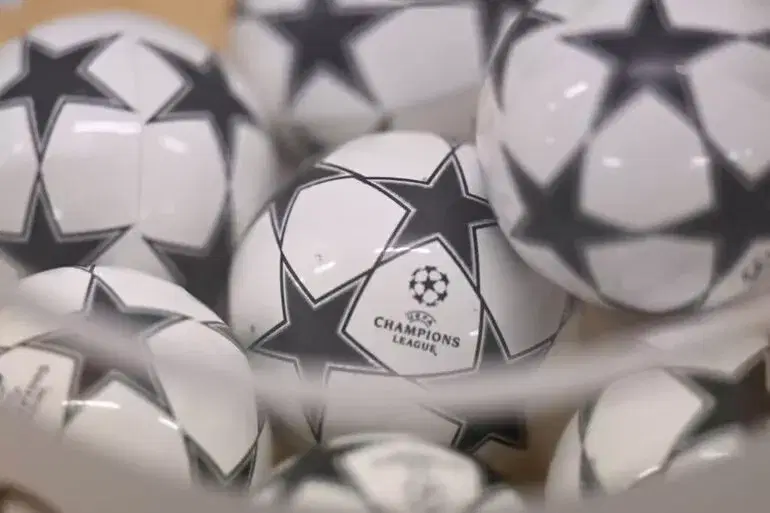 Govind
Antoine Griezmann can become Atletico Madrid's all-time leading scorer
Atletico Madrid have seen sustained growth and development over a period of 120 years since its inception. In 1903, a group of Basque students came about the idea of forming a football club. Fast forward to the present day, we call it Atletico Madrid.
In LaLiga, behind rivals Real Madrid and FC Barcelona, Los Colchoneros are the third most successful side. Top finishers have come and gone. But we bring you the ones that have names earmarked in the club's history.
10. José Juncosa – 103 goals
At number 10, we have José Juncosa with 103 goals for The Red and Whites of Madrid. Born in Les Borges Blanques, Spain, the forward moved to RCD Espanyol at the age of just 19. Later a move to Atletico Madrid from RCD Espanyol arrived for Juncosa in the year 1944. Juncosa spent 11 years at the Madrid-based club before retiring.
9. Enrique Collar – 105 goals
Enrique Collar has served as the captain of Atletico de Madrid for ten seasons. And this is the most any captain of past and present has recorded for Los Colchoneros. The legendary forward's image also runs on the 2023-24 season Atlético de Madrid's membership card. The player was born in November 1934 in Seville, Spain. Collar has 470 caps for the club in competitive fixtures.
8. Adelardo Rodríguez – 113 goals
Just like Collar, Adelardo Rodríguez also featured in the membership card but for the 2021-22 season. The central midfielder was growing with his local side CD Badajoz before Atletico de Madrid recognised the talent. A move followed in 1959 for Rodríguez. The Spaniard stayed up to the year 1976 before deciding to quit his football career. He has scored 113 goals in total for the club.
7. Joaquín Peiró – 125 goals
During his eight-season spell at Atletico Madrid, Joaquín Peiró contributed by scoring 125 goals. Peiró was born back in January 1936 in Honrrubia, a municipalty in Cuenca, Spain. Mostly deployed in the second striker role, Peiró wore the colours of Los Colchoneros for 219 official games. He helped Atlético de Madrid win a European Cup Winners' Cup and also two Copa del Rey titles.
Trending World Football Articles:
6. Fernando Torres – 129 goals
At just age 11, Fernando Torres stepped foot in the academy of Atletico Madrid. The legendary forward wore the number 35 on his back when he first debuted for the club's first team against CD Leganés. With 129 goals, "El Niño" is the sixth top scorer in the club's history. Torres has also played for big sides such as Liverpool, Chelsea and AC Milan.
5. José Eulogio Gárate – 136 goals
A striker who has had immense success in front of the opposition's net. From 1968 to 1971, José Eulogio Gárate won three consecutive Pichichi trophies. Pichichi is awarded to the top scorer in the first-tier club football competition in Spain. For the first one, 14 goals were enough to be on the top scorer podium in the 1968-69 season. Gárate went on to score 136 goals in competitive games for the club.
4. Paco Campos – 146 goals
The attacker played more of a left-winger role during his time with Atletico Madrid. After arriving in 1938, Paco Campos was part of the squad for nine consecutive seasons. The left-footed forward was an amazing dribbler. Campos was also a threat from headers. And it was Campos who discovered the talent in Adelardo Rodríguez during his tenure as a manager of CD Badajoz.
3. Antoine Griezmann – 165 goals
Just a year ago in October, a brace against Real Betis Balompié helped Antoine Griezmann take his goal count to 147 goals for the Metropolitan Stadium hosts. This saw him move up to third place in the all-time top scorer list of Atletico Madrid by overtaking Campos who has 146 goals. A hattrick against Celta de Vigo a day earlier has brought him ever closer to Adrián Escudero too.
2. Adrián Escudero – 169 goals
A local Madrid-born Adrián Escudero may have dreamt of playing in the colours of The Red and Whites as a kid. History says he even went on to play 330 games for the club. The 169 goals scored by Escudero during his tenure also had a period of winning two league titles. The Red and Whites of Madrid saw him hang his boots in the year 1958.
1. Luis Aragonés – 172 goals
The winner of the Gold Medal from the Royal Order of Sports Merit in 2001 is currently leading the line of top scorers in Atletico de Madrid history. The player was also identified with nicknames such as 'El Sabio de Hortaleza' and 'Zapatones'. The legend was part of the first team from 1964 to 1974. And later also went on to serve as a manager. During his playing days, Aragonés won 3 LaLiga titles with Los Colchoneros.
For more updates, follow Khel Now on Facebook, Twitter, and Instagram; download the Khel Now Android App or IOS App and join our community on Telegram.