Scoring three goals in a single game is every footballer's dream.
The Premier League is widely regarded as the most challenging league competition in the world. This is due to the financial strength of the clubs and the quality of the domestic English players. Several world-class players have featured in the English top division over the years. They went on to score many goals for their respective teams and set many records in the process. To score three goals takes a huge effort. Considering the quality of the opposition across the board in the Premier League, it is even harder to execute. Here are some players who have reached this feat in fewer games.
10. Andy Cole – 137 games
Andy Cole boasted a sensational record in front of goal, with the striker bagging 187 goals from 414 Premier League games. Plenty of top-flight teams were fortunate enough to have the forward among their ranks once upon a time. He took 65 games to score three Premier League hat-tricks, scoring five in total across a six-year period. The first arrived for Newcastle against Liverpool in 1993. With the fifth coming for Manchester United in 1999, ironically against Newcastle. Cole took 137 games to score four hattricks in the Premier League.
9. Sergio Aguero – 128 games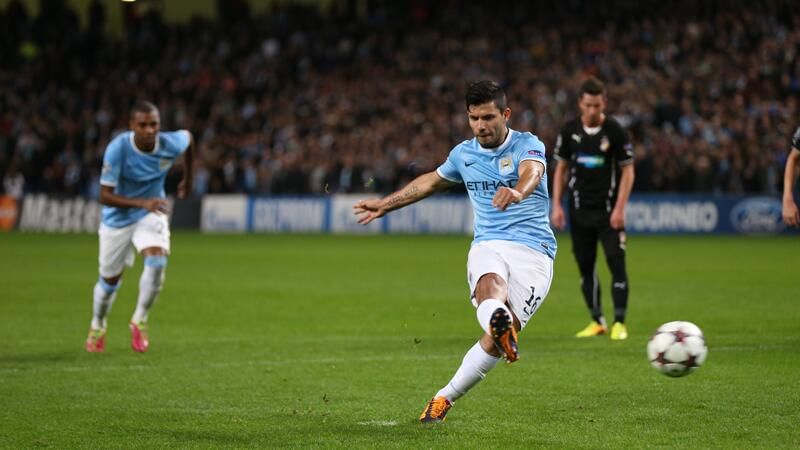 Sergio Aguero is the undisputed king of hattricks, City's all-time leading scorer became the scorer of the most hat-tricks in Premier League history. The feat saw Sergio overtake the record which had been held by Alan Shearer for more than a decade. It is a phenomenal achievement from a phenomenal player, who will rightly be revered as one of the greatest goal-scorers English football has ever seen. It took him a total of 128 games to score 4 hattricks, he has a total of 12 hattricks in the Premier league.
8. Matt Le Tissier – 120 games
The one-club man hit four hattricks during his impressive Premier League career, although, sadly for him, half of those came in defeats for his Southampton side.  Le Tissier has a habit of scoring hat-tricks for a losing side. scored the only opening weekend hat-trick in a losing cause as Southampton were beaten 4-3 by Nottingham Forest in August 1995.  He had already done so against Oldham in another 4-3 loss on the last day of the 1992-93 season. Dion Dublin, Dwight Yorke and Roque Santa Cruz have also scored hat-tricks in defeat. But Le Tissier remains the only player to have done so twice in the Premier League. In 120 games he scores four hattricks. He is considered to be one of the legends of Southhampton FC.
7. Harry Kane – 107 games
Currently, on eight, Kane is joint-fourth on the all-time list for Premier League hat-tricks. Manchester City's Sergio Aguero on 12 leads the way and Alan Shearer on 11, with Kane one hat-trick behind third-placed Robbie Fowler. He is considered to be one of the best Strikers in the Premier League and he also leads his national team. He took 107 games to score four hattricks.
6. Micheal Owen – 99 games
Former Liverpool hero Michael Owen was lethal in front of goal, and he showed this with his 150 Premier League goals. It took the striker just 48 matches to net three hattricks, with the talented forward scoring eight Premier League hattricks in total. Seven of those came for the Merseyside outfit, with the other coming in the black and white stripes of Newcastle. He also scored a treble for the Red Devils, but this came in the Champions League against Wolfsburg. Impressively, he achieved many of his goalscoring successes as a teenager. He took 99 games to score four hattricks in the League.
Trending World Football Articles:
5. Robbie Fowler – 89 games
The Liverpool legend holds the record for scoring three goals in the space of four minutes and 33 seconds against Arsenal. It is one of the fastest hattricks to be scored in the Premier League. The 19-year-old would hold the record for the fastest Premier League hattrick for almost 21 years, with no one even coming close to breaking it throughout that spell. He was known for his knack for goal-scoring and his absurd celebrations after scoring those goals. It took him 89 games to score four hattricks.
4. Alan Shearer – 86 games
The Premier League's record goalscorer was its record hat-trick scorer for a long time, It barely seems credible but in the space of 476 days between November 26, 1994, and March 16 1996 Shearer scored eight hat-tricks, including five in the 1995-96 season alone. Although Shearer scored more goals for Newcastle than Blackburn Rovers, nine of his 11 hat-tricks came for the Lancashire club, an era when his mobility, pace and shooting ability combined to make him an utter menace. In 86 games, he scored four hattricks.
3. Luis Suarez – 81 games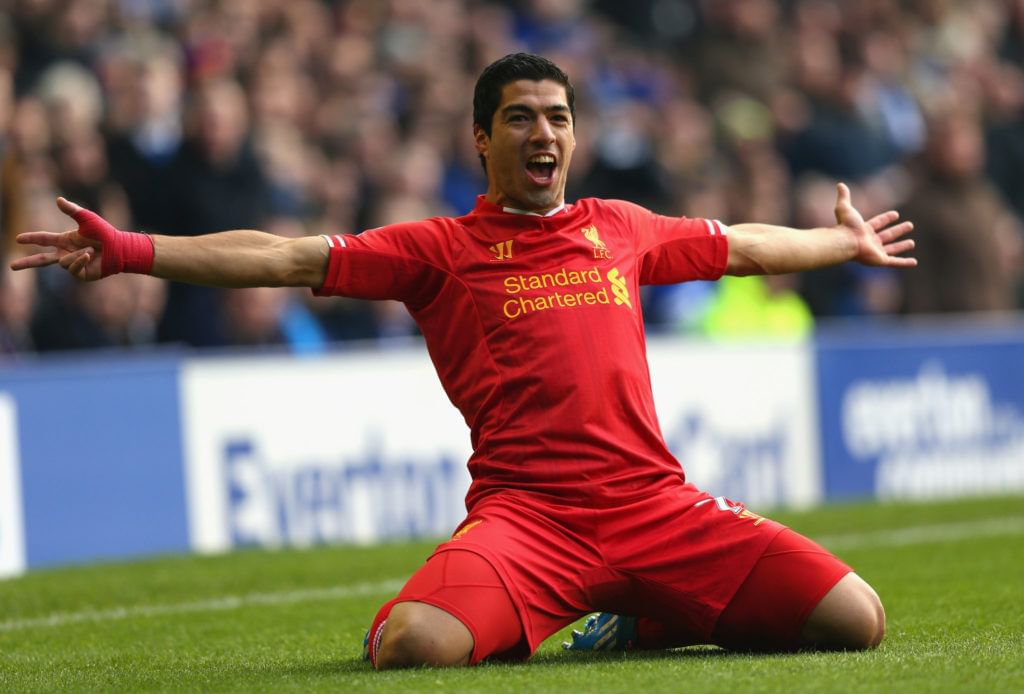 The Uruguayan is one of the most lethal finishers in football. As a striker, he has all the qualities that a top-level player needs such as great movement, emphatic finishing, aerial prowess and more. The list of clubs Luis Suarez scored Premier League hat-tricks against is not the most glamorous, but one specific name does stand out. Also, he has a total of 29 hattricks in his career. It took him 81 games to score four hattricks in the Premier League.
2. Ruud van Nistelrooy – 65 games
Manchester United legend Ruud van Nistelrooy will be remembered very fondly by fans of the club. With the Dutch striker scoring plenty of hugely important and indeed iconic goals during his time at Old Trafford. Five different clubs – Southampton, Newcastle, Fulham, Charlton and Leicester – each fell victim to a superb hat-trick from the silky striker. He left Manchester as a legend after a five-year spell, going on to shine for Spanish giants Real Madrid. It took only 65 games for him to score four hattricks.
1. Erling Haaland – 19 games
The Manchester City star has been utterly phenomenal since joining the Manchester outfit in the summer, breaking all sorts of records in a very short space of time. This also includes back-to-back league hat-tricks against Crystal Palace and Nottingham Forest in August. His most recent triple saw him become the first player in Premier League history to score a hat-trick in three successive Premier League home matches. It's been an incredible time in blue for the striker so far. With nobody quite sure just how many more records he will break in the years to come. It took him just 19 games to score four hattricks, breaking all records.
For more updates, follow Khel Now on Facebook, Twitter, and Instagram and join our community on Telegram.