FIFA World Cup Qualifiers
How did India fare in 2022 FIFA World Cup qualifiers?
By
Uttiyo Sarkar
India showcased their best-ever performance under Igor Stimac in this FIFA World Cup qualifiers campaign.
Igor Stimac's Indian national team will kickstart their 2026 FIFA World Cup qualifiers campaign later in November. The Blue Tigers have a stronger chance at qualifying for the next World Cup, which will be expanded to have 48 teams this time around. As a result, Asia will get a whopping 8 teams from the AFC division and bolster the chances of teams like India.
With that being said, India are no stranger to World Cup qualification campaigns. The Blue Tigers have partaken in every single World Cup qualifier in the 21st century and come up short-handed on every single occasion. India played the 2022 FIFA World Cup qualifiers under the guidance of Stimac as well.
Who did India face in the 2022 FIFA World Cup qualifiers?
They did not have to play in the first round due to their ranking and got automatic qualification for the second round. In this, they were part of Group E and had to face challenges from four different oppositions due to the rules.
India were paired up in a pretty challenging group alongside Qatar, Oman, Afghanistan and Bangladesh and had to play eight matches in the second-round group. There was an interesting twist to this group as it also had 2022 World Cup hosts Qatar, who obviously did not have to qualify for the tournament they hosted.
That gave India a stronger chance of qualifying if they could just finish as the runners-up of the group. The Blue Tigers started their campaign at home when they hosted Oman at the Indira Gandhi Athletic Stadium in Guwahati.
How did India's 2022 World Cup qualifiers go?
Igor Stimac's side actually had a dream start to the game, with Sunil Chhetri scoring a really well-worked goal to put his side in the lead in the 24th minute. India defended as a stubborn, unbreakable unit after that and seemed destined to get a big win.
However, Oman capitalized on their lapses of concentration and hit back towards the end of the game. Al-Mandhar Al-Alawi scored a late brace to help his side get a narrow win and break the Indian supporters' hearts. After that, India faced the daunting task of facing heavyweights Qatar in their own yard.
But the game ended up being what is arguably India's best performance under Stimac. They managed to hold the World Cup hosts to a 0-0 draw, with Sandesh Jhingan and Gurpreet Singh Sandhu producing excellent performances in particular.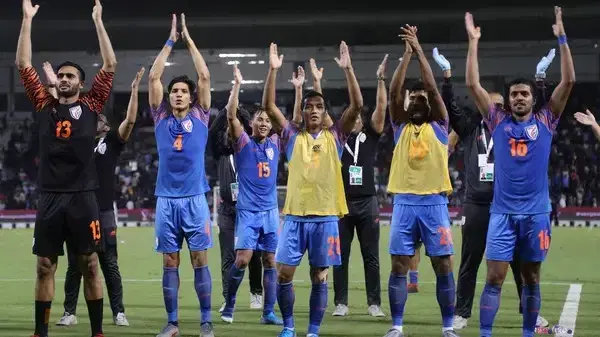 After that game, India returned home to play against Bangladesh in a must-win game. But they refused to replicate the heroics of the Qatar game, and let their guard down against the visitors. Bangladesh capitalized on a poor defensive mistake to take the lead in the 42nd minute, shocking the 50,000+ Salt Lake Stadium crowd.
But just as defeat stared India in the face, Adil Khan scored an emphatic header in the 88th minute to help the side get away with a point. The Blue Tigers travelled to face Afghanistan in their fourth World Cup qualifier, in what turned out to be an intense clash.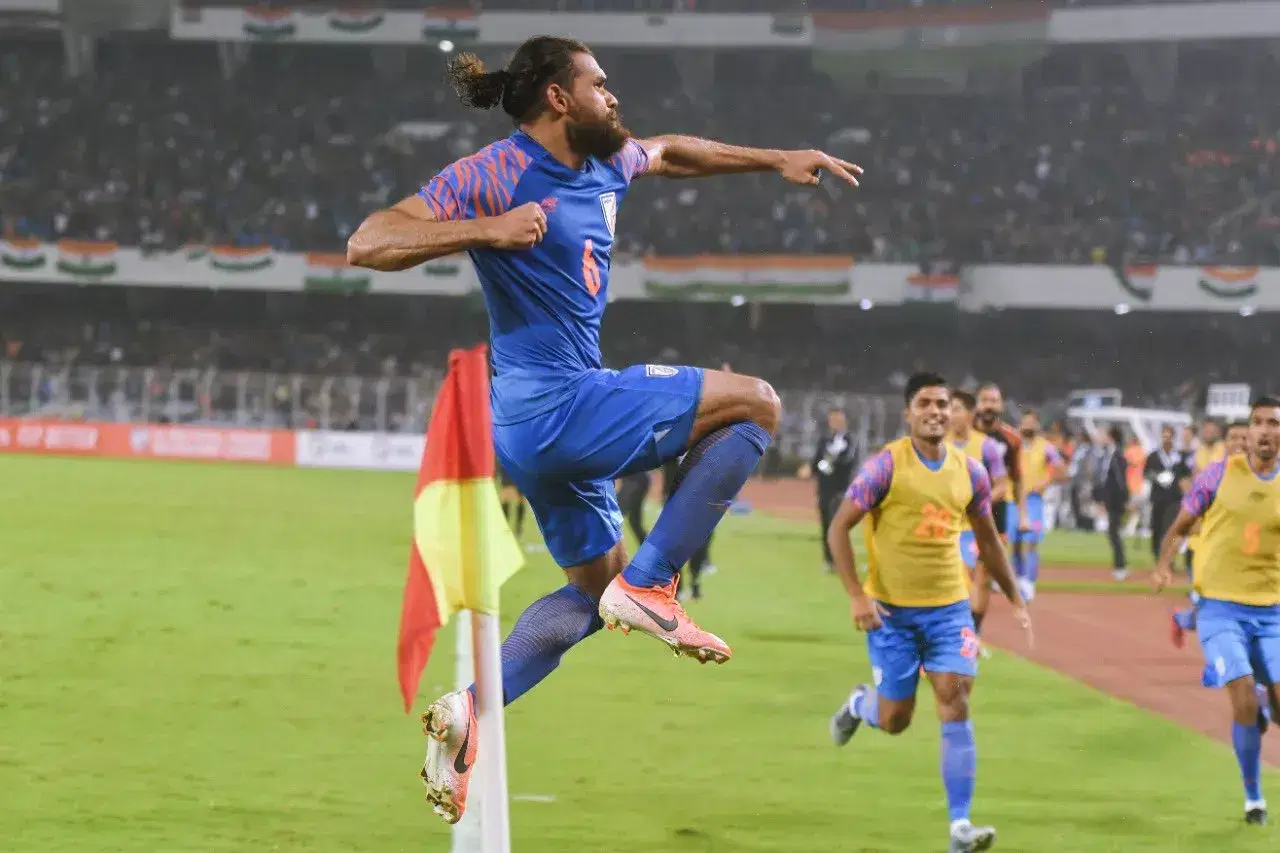 Afghanistan took the lead at the end of the first half and were really stubborn defensively, frustrating the Blue Tigers. But some late heroics saved Stimac's side again, as Seiminlen Doungel scored a 92nd-minute equalizer to help India get away with a point.
Unfortunately, India's three-match unbeaten run was snapped in their away trip to Oman. The Oman side managed to get total control in their home game and defended really well to neutralize India's threat. A 33rd-minute goal from Muhsen Al-Ghassani was enough to help them get a slender 1-0 win.
India's aspirations of making it out of Group E were basically buried with that loss and if it wasn't, Qatar made sure they did the job. Due to the Covid-19 outbreak, the World Cup qualifiers were halted in 2020. They resumed in 2021, when India had to travel to Doha, Qatar to play out their last three qualifying games.
As a result, Qatar managed to play another game at home against India and got their revenge this time around. Abdulaziz Hatem's 33rd-minute goal was enough to help Qatar get a win and the heroics of Gurpreet ensured that the scoreline didn't become embarrassing.
India only had pride to play for in their remaining two qualifiers against Bangladesh and Afghanistan. They managed to get one over the Bangladeshi side, but had to work really hard for it. The Blue Tigers picked up a 2-0 win against the neighbours, thanks to a late brace from skipper Sunil Chhetri.
In their final 2022 World Cup qualifier, India were held to a 1-1 draw by Afghanistan – in which both goals came from the Afghani players. The Blue Tigers ended their second-round group with seven points from eight games, which included just one win and four draws. Igor Stimac's side will be desperate to do much better this time and turn all the draws into wins.
They have been placed in a four-team group in the Second Round of the 2026 FIFA World Cup qualifiers alongside Qatar, Kuwait and Afghanistan. A top-two finish can help them move onto the third round of qualifying, but the Blue Tigers have to produce some top-class performance to turn their dream into a reality.
For more updates, follow Khel Now on Facebook, Twitter, Instagram, Youtube; download the Khel Now Android App or IOS App and join our community on Whatsapp & Telegram.