The Islanders will try and get one over the Al Ankabout to give themselves a chance to qualify for the knockout stages.
Mumbai City will try and reset their fortunes as they go up against Al-Jazira once again in the AFC Champions League group stage on 18th April. Their buoyant AFC Champions League journey suffered a blow, as Al-Jazira gave them their second loss in three games. Hence, the Islanders will be looking to salvage something out of this meeting.
Al-Jazira had started off in a lackluster manner. But the match against Mumbai City seemed to be a turning point for them. Though they played a tight game with Mumbai, there were patches of brilliance that Marcel Keizer's men displayed in the process.
Mumbai City vs AL Jazira: The Stakes
Mumbai City FC
The Islanders played a close game with the former UAE champions but ended up conceding a goal through a penalty. Their defending has not been the best so far. But it looked to get the job done against the Air Force Club. Al-Jazira, however, gave it their best shot and came away with all three points. Moreover, Amey Ranawade's sudden departure shook Des Buckingham's gameplan quite visibly. They retracted into a defensive structure without proper cohesion in pressing. That eventually led to Mehtab Singh's handball from a deflected shot and allowed Ali Mabkhout to slot in the spot-kick.
The Islanders will look to capitalize on the positives as they were able to hit the Al Ankabout on a few counter-attacks. Al-Jazira also looked fragile from set-pieces, as Ahmed Jahouh's deliveries often found their target. It will once again be all about fine margins, as a victory in this match would take them up to second place above Al-Jazira and the Air Force Club of Iraq. Two losses and one victory mean they are tied with the UAE-based outfit on three points. A win would not only give them a massive surge in the group standings but help them achieve yet another historic feat.
Al-Jazira
Al-Jazira were pretty happy to get their ACL mojo back. They previously lost out on a victory against the Air Force Club. Marcel Keizer will be pleased with his side's display, especially after their 3-0 drubbing at the hands of group leaders Al-Shabab. Striker Bruno Oliveira combined well with Ali Mabkhout, as the UAE forward played a second striker's role. Wingers Diaby and Al Ameri also profited immensely, as they frequently got shots on target and looked to threaten. Despite losing Al Attas to injury, it's safe to say that the UAE-based outfit will have a number of aces up their sleeves.
Marcel Keizer's side will want to build on their first victory and get another result against the same team that they already beat. Another victory would help the side gain a massive qualification boost and better their perfect record against the Islanders. Apart from that, it will be much tougher for Des Buckingham this time, as his Dutch counterpart will have a counter ready for most of his tactics. The English manager must have a few backup plans.
Mumbai City vs Al -Jazira: Team News
Mumbai City will miss the services of right-back Amey Ranawade, as he was stretchered off the field after only nine minutes due to injury. Though the extent of damage has not been confirmed yet, he looks to be out of contention for the Al-Jazira game at the very least. Igor Angulo, the Islanders' top scorer, is another doubt. The Spaniard sustained a calf strain in the build-up to the fixture against Al-Shabab and has not trained with the squad after that. Des Buckingham has an otherwise match-fit roster of players and will try to put out his strongest starting lineup.
Al-Jazira would also miss a defender like their Indian counterpart, as Mohammed Al Attas was taken off after an injury in the latter stages of the game. Marcel Keizer's side has faced exhaustion as a primary issue in the latter stages of both games as the manager explained in his press conferences. The rest of the squad is match-fit, despite that fact and the Dutchman can bank on his players to deliver for him this time around as well.
Mumbai City vs Al-Jazira: Head-to-Head
Mumbai City played Al-Jazira in their last group stage game in the AFC Champions League. The first meeting between the two sides ended in a slim 1-0 win for the Fakhr Abu Dhabi. Mumbai City will hope to even the score as they go up against each other once again.
Probable Line-ups
Mumbai City FC: Mohammad Nawaz (GK); Rahul Bheke, Mourtada Fall, Mehtab Singh, Mandar Rao Dessai; Ahmed Jahouh, Lalengmawia; Lallianzuala Chhangte, Brad Inman, Bipin Singh; Diego Mauricio.
Al-Jazira: Ali Khasif(GK); Zayed Sultan, Nawaf Dhafi, Khalifa Mubarak, Abdullah Idrees; Thulani Serero, Abdallah Ramadan; Abdoulay Diaby, Ali Mabkhout, Zayed Al Ameri; Bruno Oliveira.
Mumbai City vs Al-Jazira Players to Watch
Rahul Bheke (Mumbai City)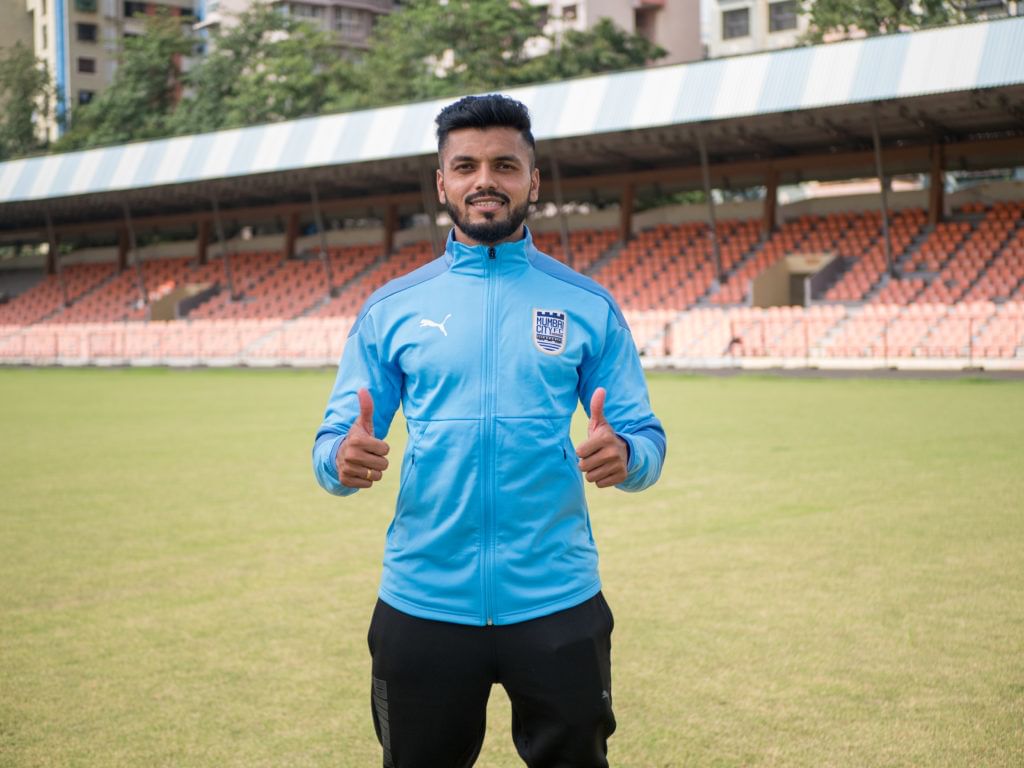 The versatile defender has proven himself to be a better threat from set-pieces than any of his teammates. That also includes his towering captain Mourtada Fall. Bheke headed home the winner in the second match against the Air Force Club of Iraq and has looked to threaten from all set-piece situations ever since. A similar opportunity arose from one of his signature leaps in the last game against the Al Ankabout. However, neither Raynier Fernandes nor Mourtada Fall could turn in a dangerous loose ball when it fell to them.
The Islanders' attackers have often found themselves isolated. Every team so far in the AFC Champions League has employed an industrious pressing system that clamps down in the middle of the park. As a result, they have had to rely on fast counter-attacks and set-pieces more often than not. Local boy Bheke can turn saviour once again, as his defensive skills will only be rounded off with a goal upfront.
Ali Mabkhout (Al-Jazira)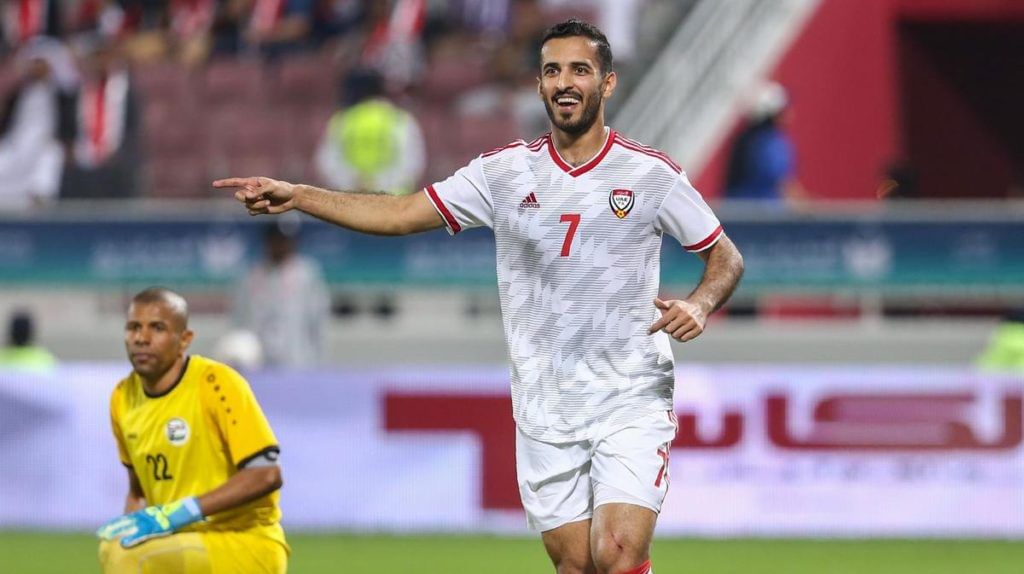 The seasoned UAE veteran already punished the Islanders in their last meeting after he converted a penalty to score the only goal of the game. Des Buckingham's side experienced issues trying to retrieve the ball whenever the talented striker got it. His excellent dribbling and hold-up play opened up Mumbai on quite a few occasions, as he actively looked to combine with Diaby, Al Ameri and Bruno.
In doing so, he not only made himself a bigger target but created loads of space for his teammates to run into. Mumbai City have a daunting task, as they must look to isolate him and use a team-oriented or zonal pressing system. Mabkhout is also a penalty specialist and the Islanders must look to avoid silly mistakes inside the box to deny him a free chance on goal.
Did You Know?
If they win, Mumbai City might still qualify for the AFC Champions League Round of 16.
Al-Jazira have made it to the knockout stages twice, but ended up getting knocked out on both occasions.
Al-Jazira manager Marcel Keizer has previously managed elite European teams like Ajax and Sporting Portugal; he was in-charge of the former before current manager Erik ten Hag came into the fray.
Telecast
The match will be played at the King Fahd International Stadium in Riyadh, Saudi Arabia. The AFC Champions League 2022 will be telecast on the Star Sports 3 in India. Live streaming will also be available on the Disney+ Hotstar app and website as well as on JIO TV.
For more football updates, follow Khel Now on Twitter, Instagram and join our community on Telegram.