AFC Asian Cup
China withdraw from hosting AFC Asian Cup 2023 amidst COVID-19 spike
By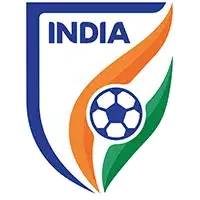 Joseph Biswas
The 24-team tournament is scheduled to begin from June 16.
Following extensive discussions with the Chinese Football Association (CFA), the Asian Football Confederation (AFC) has been officially informed by the CFA that it would not be able to host the AFC Asian Cup 2023.
China PR were appointed as hosts of the 2023 edition on June 5, 2019, at the AFC Extraordinary Congress in Paris. The 24-team competition was to be hosted across 10 Chinese cities from June 16 to July 16, 2023.
A total of 13 teams have already qualified for the 24-team tournament. The third round AFC Asian Cup qualifiers, which will be played from June 8 to 14 in six centralised venues, will determine the remaining 11 slots. A total of 24 teams will contest to in the third round qualifiers to make the main round.
The AFC acknowledges the exceptional circumstances caused by the COVID-19 pandemic, which led to the relinquishment by China PR of its hosting rights.
The AFC worked closely with the CFA and the Local Organising Committee (LOC) during the preparations and several milestones were achieved, including the launch of the tournament logo and the unveiling of the newly completed Shanghai Pudong Football Stadium last year.
The AFC appreciates that China PR, the CFA and the Asian Cup China 2023 LOC have made this very difficult but necessary decision in the collective interests of the tournament, which has also provided the AFC the required time to assess the situation regarding the hosting of the AFC Asian Cup 2023.
The AFC will continue to work closely with its commercial partners and stakeholders to chart the course forward and remains grateful to them for their understanding and support during this period.
Further details about the next steps related to the hosting of the tournament will be announced in due course.
For more football updates, follow Khel Now on Twitter, Instagram and join our community on Telegram.