AFC Asian Cup Qualifiers
'Favourites' India will qualify for AFC Asian Cup, asserts Igor Stimac
The Blue Tigers will face Cambodia, Afghanistan and Hong Kong in the qualifiers.
Back in Kolkata where the Indian football team will play the third round of AFC Asian Cup qualifiers in June, coach Igor Stimac was optimistic that India will make it to the tournament finals. The Blue Tigers face Cambodia, Afghanistan and Hong Kong in Group D. Although a relatively easy group with all three opponents ranked lower than India's 106 in FIFA rankings, Stimac is leaving no gap to prepare his team for the qualifiers in June.
To further get the players well-oiled and ready to fire the engine, India will play four games in the build-up to the qualifiers. The first of them is against ATK Mohun Bagan on Wednesday. There will also be couple of matches against I-League stars and two more against Zambia (May 25) and Jordan (May 28) respectively in Doha.
Ahead of the match against ATKMB, which Igor Stimac believes will prepare the Mariners for their AFC Cup campaign, the Indian football team head coach shared his thoughts.
Work done in the last few weeks
After losses to Bahrain and Belarus, Igor Stimac came under fire for being unable to utilise his squad's strengths. In the aftermath of those defeats he has worked with his squad and set some goals for them to achieve in the upcoming games. Stimac started off the press conference by introducing what preparations they have taken and how they intend to continue.
"At the moment here, we have 24 players as we have released players with injury problems. Three of them faced such situations at the beginning. It was quite obvious that Rahim Ali and Sana Singh (Chinglensana) need a longer rehabilitation process. A few days ago Narender (Gahot) was released during a practice game between our two teams. So we released him also.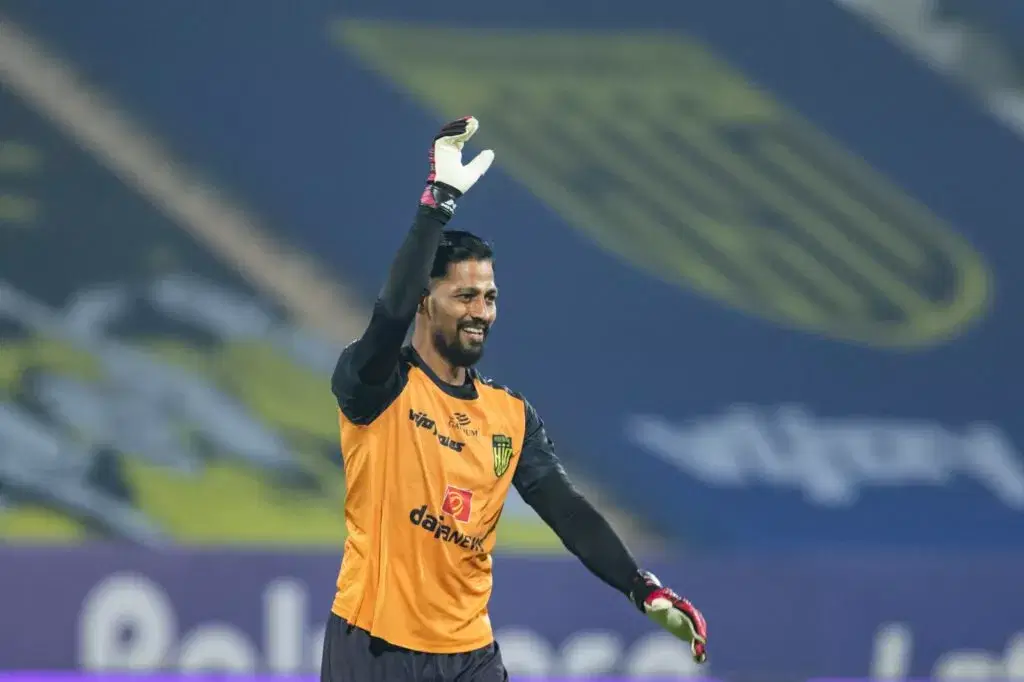 "Tomorrow we are expecting some Mumbai (City FC) players to join us who were on the list. Bipin (Singh), Apuia, and Rahul Bheke together with goalkeeper (Laxmikant) Kattimani. Most probably I will release a couple of players after tomorrow's game. So we're gonna stay with a number of 26 players here available."
Practise games
Stimac also informed that India will play four preparatory matches ahead of the qualifiers. "As per the practice games and international friendly games schedule, we're gonna have a practice match tomorrow against ATK, which will serve them and us very well in this stage of preparation. After that a selection of the I-League players will give us an opportunity to see the best players from I-League. We are going to play two practice matches on the 17th and 20th (May).
"After that, we are going to travel to Doha where we play Zambia on 25th of May. Three days later we face Jordan, which will be our last preparatory game for the qualifiers."
He also informed that the Blue Tigers return to Kolkata on May 30 where they will be camping before the start of the qualifiers.
"It's a football city which I love personally because you can feel football here, everywhere," said Stimac of Kolkata. "In each corner, you can feel the passion and that is something which is most welcome and needed in the football world. It's great from the motivational point of view for the team, the players, the coaches, and everyone that speaks and cares about football. I love this city and I love being here. I hope that all together we're gonna take India to the final phase of the AFC Cup stages," said the Croatian manager.
Missing ATKMB players
Igor Stimac's 24-player squad will be without the services of quite a few seasoned players till later this month. Pritam Kotal, Liston Colaco, Sandesh Jhingan, Amrinder Singh, Lenny Rodrigues, and Prabir Das are only a few of the notable absentees.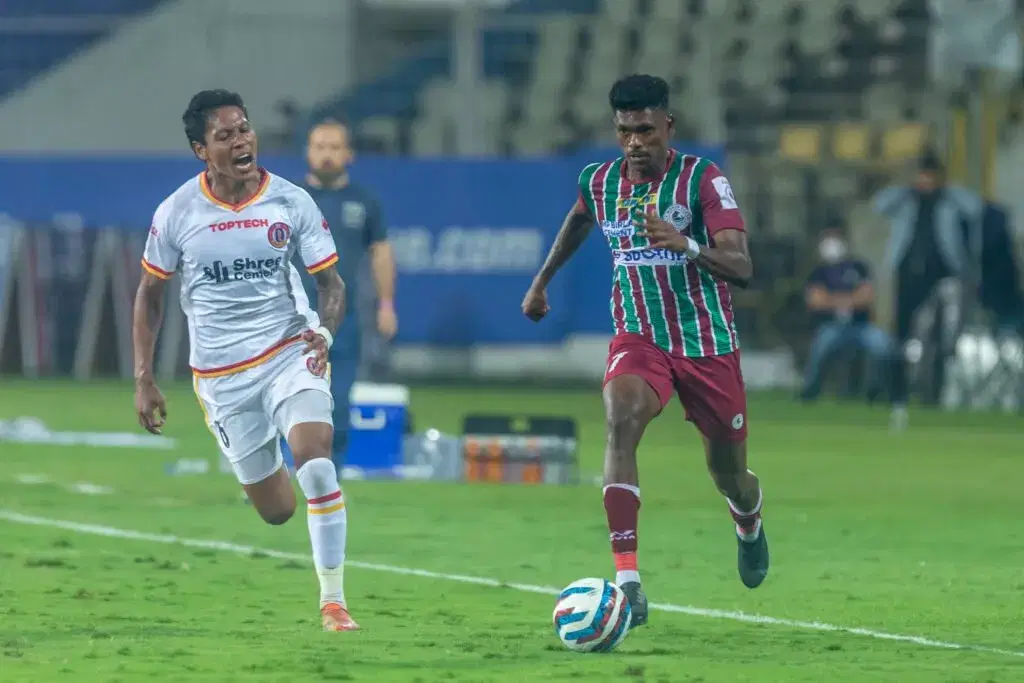 With so many vital players, albeit ones who are vital to the core of this Indian side, the coach has a vital task of helping them to hit the ground running. On being asked how the re-introduction of those players would take place, Stimac said:
"We'll see. I cannot predict what is going to happen. We are executing very difficult work here. Trying to stabilise the starting XI will make things difficult for the ATK (Mohun Bagan) players who will be joining us later. After they join us we're gonna have another nine or 10 days of practice matches to involve everyone in a good way and to make good use of these ATKMB players for the national team. If not in the first game then in the later stages," he mentioned.
Under pressure to qualify for AFC Asian Cup
After the conclusion of a competitive ISL 2021/22 season, Igor Stimac has quite a few talented individuals at his disposal. From the likes of Apuia and Liston Colaco to experienced names in Rahul Bheke and Laxmikant Kattimani; the coach has a strong arsenal to utilise at his behest. Stimac negated any concerns of there being additional pressure on him to get results out of this star-studded team.
"No, I'm not, to be honest. I'm not under pressure. I know what I need to do, together with the staff and the players. There are expectations. Expectations are always there and they are welcome, you know. I'm very confident with the work we are providing here; at least this time, (we've had) enough time to prepare well. Never mind that some of the players are not with us. I said we have enough quality in our team with the players who are here with us to make sure that the team qualifies. And that's what we're going to do," chipped in the head coach.
Summarising Bellary training camp
The Indian football team started their national camp in Bellary at the Bengaluru FC base. Speaking about how he utilised the time spent there and which areas he worked on the most, the manager said,
"All about our game depends on the quality of the opponent we are facing. So most of our work is based on the game in the final third and the finishing. This is something we have been working on; trying to have some combinations.
"In this second phase, there will be plenty of work on the set pieces. Most of the time in games where the opponent is mostly defending, you need to find a way to break them down and open the scoring. In these games, the most important thing is to force the first goal to make the game and life easier."
Working on goalscoring woes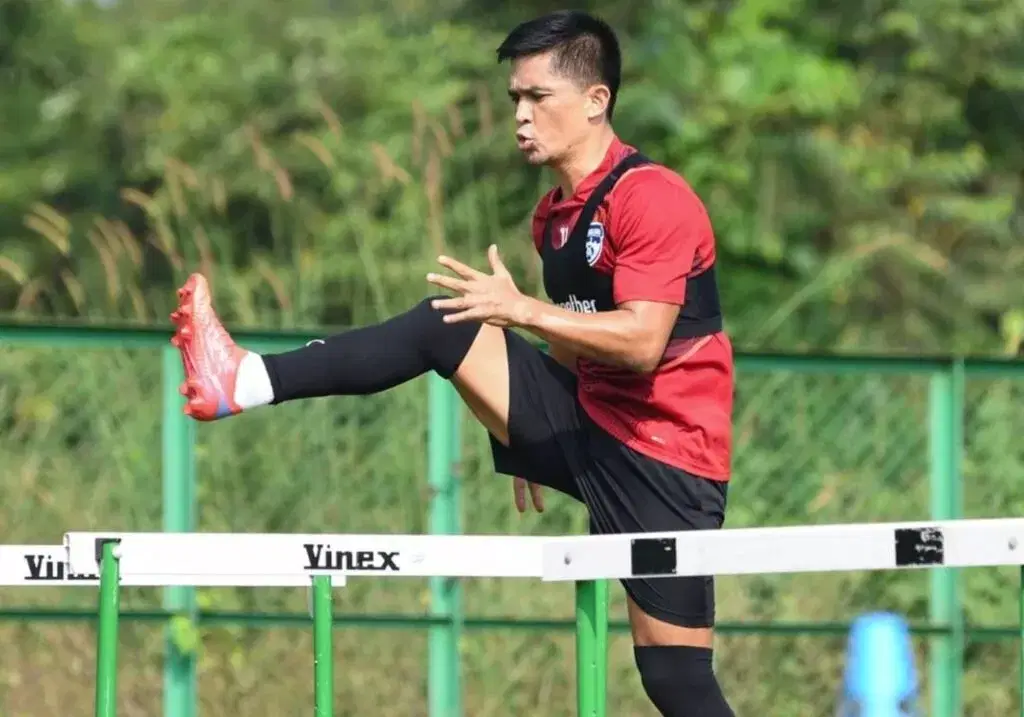 India faced a dire lack of goals in the previous friendlies as forward and captain, Sunil Chettri was ruled out through injury. The Blue Tigers only managed to score once through Rahul Bheke in the game against Bahrain. With Chettri returning, Igor Stimac responded to whether he feels the goalscoring aspect of his team's game has been finally solved.
"In the last ISL season, we had many more Indian players scoring goals. Reducing the foreign player number in the ISL is helping tremendously to the senior national team. But we are still in a phase that is making the picture look somehow different. You all probably noticed that some of the best Indian players are playing as wide midfielders or as wingers. But we need to notice that they face Indian fullbacks on the pitch, which is also the lowest part of quality in the ISL at the moment. So that makes it easier for them.
"When it comes to international football, we could see in Mumbai's case the wide midfielders who are senior team players. (Lallianzuala) Chhangte and Bipin (Singh) didn't get involved as much. They didn't score or assist. So it's quite obvious how big of a difference there is while playing in the ISL in these positions and in the international stage.
"It's a huge, massive difference. For the international stage, you need players with muscle, speed, and technical quality; with everything there on the pitch. It's quite different. So we cannot judge the quality of our football based on ISL games, " he noted.
Sunil Chhetri's importance and his successor
Chhetri, 37, has been at the helm of the Indian football team for quite some time now. But the team must prepare for life without him. His manager, Igor Stimac, started off with a laugh as he mentioned how Chhetri is still here and in greater shape than ever.
"Yeah same question and that was from three years ago (chuckles). So Sunil (Chhetri) is still here, he's still in great shape. I need to say that we did not involve him in the friendlies because he needed time to recover from all these minor problems he was facing throughout last couple of years.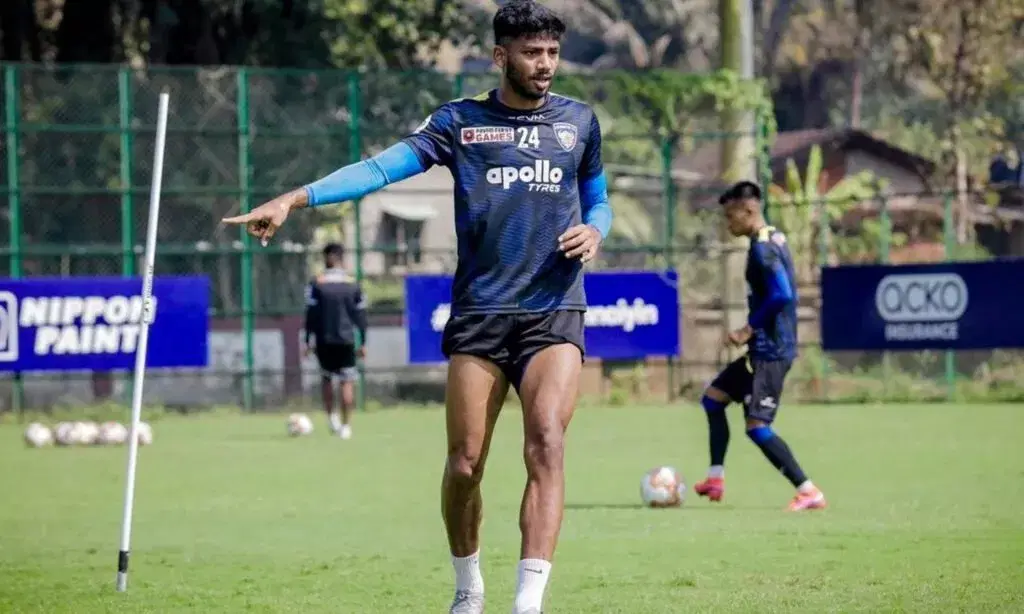 "He recovered very well and he's showing that on the training pitch every day. Still, at this point, he will be the main strength and force of the Indian football team upfront. But I need to say that I'm very sorry that Rahim Ali is not with us this time.
"In the recent past, he was creating a great partnership with Sunil. He was someone who was making Sunil's life much easier upfront when he was playing alongside him. Rahim was doing great job, attracting players towards him and leaving Sunil open and free. He was showing a great advancement in his game and improved quite a lot.
"For most of the last season he played with this injury on his adductors and now that it has become chronic, it will keep him out for six to seven weeks. He needs to rest well and he needs to recover and make sure he's healthy before the newer games," he observed.
India's chances at the AFC Asian Cup Qualifiers
"Obviously we are favorites in our group. We are not hiding from that. We are confident about it and we are gonna go out there on the pitch and try to earn that. I see India at the final stage; there is no doubt about that. I hope that we're gonna have great support from the stands here.
"We have some debts to pay here in Kolkata and to everyone who was here against Bangladesh when we were not at our best. But we had magnificent support and hopefully, all together we're gonna celebrate after the third game in the qualifiers," mentioned the national team coach.
If games in the AFC Asian Cup Qualifiers will be tricky
India will be heavy favourites against their opponents as all of them rank lower than the Blue Tigers in the FIFA rankings. Igor Stimac was asked whether that fact makes the upcoming games a little trickier and whether he has been following Hong Kong's team, Kitchee FC.
"Of course, we follow everyone. Our football analysts and specialists are already following all three sides, Hong Kong, Afghanistan, and Cambodia. Also, they will have some international friendly games. Now we're gonna find out the latest changes in their teams and where they stand at the moment and obviously they will follow us.
"If we speak about rankings, we always mention that but that doesn't mean anything. Whatever is there, you need to earn it on the pitch throughout 90 minutes. The way you prepare your team, the way you prepare the team mentally and physically; that will make the difference on the pitch when the day comes, " responded the head coach.
Toughest team in the Qualifiers
India have a more or less favorable set of opponents as Afghanistan, Cambodia and Hong Kong are part of their group. Despite having opposition ranked lower than them, Igor Stimac is wary of the threat. He provided an evaluation of who he thinks will give India a run for their money.
"We already know that the Afghanistan game will be a physical one. We already had them previously in the group, they are tough. They are strong guys full of confidence and international experience. So it will be a different kind of football. We still need to see and receive final information on Cambodia and Hong Kong to see how much they changed with these Brazilian players.
Because three players can make a huge difference in the team. Obviously, any team in India is not the same with foreign players and without foreign players. So it's giving you an extra strength on the pitch and we need to find out how big and good is this strength for this Hong Kong team.
"There's still time to receive final information to see where they stand and how strong they are. But I'm quite sure that Afghanistan will be the toughest game because they are a physical side," concluded the manager.
For more football updates, follow Khel Now on Twitter, Instagram and join our community on Telegram.