The Gaurs will look to secure their first victory in the Champions League against the Emirati outfit on Saturday.
After registering a historic draw on their AFC Champions League (ACL) debut against Al-Rayyan SC, FC Goa will lock horns with Al Wahda FC from UAE in their second group stage game on Saturday. The match will be held at the Jawaharlal Nehru Stadium in Goa and kick-off is scheduled at 8 pm IST.
While FC Goa will walk into the game with confidence, Al Wahda will look at the clash as an opportunity to make amends for their defeat in the opening matchday. They lost to Iranian club Persepolis on Wednesday, with Jalal Hosseini scoring the only goal of the game. On the other hand, the Gaurs managed to hold Al-Rayyan to a stalemate, courtesy of a solid all-round performance that almost matched that of the Qatari side across all departments.
Let's take a look at the preview of the upcoming game between Al Wahda and FC Goa.
Season So Far
Al Wahda
Al Wahda finished fourth in the 2019-20 edition of the Arabian Gulf League, winning 11 out of their 19 matches. They drew only twice during their campaign while lost the remaining six games. In the season that followed, the team lead by former Barcelona and Chelsea assistant manager Henk ten Cate, could not perform up to expectations.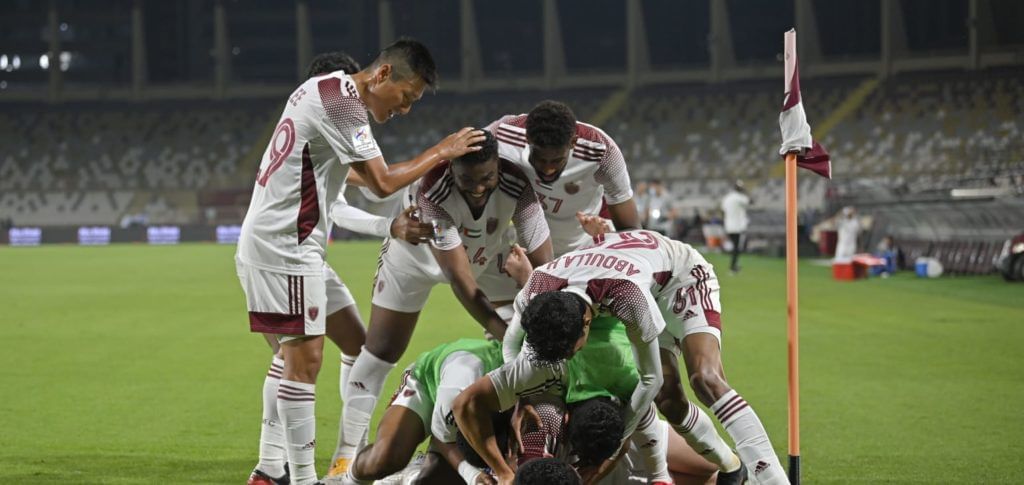 With just nine wins from 23 games, the side finished eighth in the league. They registered eight draws and and six losses. Al Wahda played their ACL playoffs game against Iraq's Al Zawra'a, defeating them 2-1 to secure qualification into the group stages. Overall, in their last five fixtures, Al Wahda have won three and lost two matches. One of those victories was against their domestic league leaders Al Jazira. The team has a poor disciplinary record, however, with three red cards in the last seven matches.
FC Goa
Compared to Al Wahda, FC Goa topped the ISL standings in the 2019-20 season and thereby secured a berth in the ACL 2021, but later had to part ways with many few key players. The Gaurs' then-head coach Sergio Lobera also left the club, but FC Goa did a fantastic job of rebuilding last summer. Juan Ferrando replaced Lobera, while players like Igor Angulo, Jorge Ortiz, Alberto Noguera, Ivan Gonzalez, Ishan Pandita and Glan Martins added more flair to the side.
FC Goa reached the playoffs in ISL 2020-21 as well, after finishing at fourth place in the league standings. In the playoffs, they went down in a penalty shootout against eventual champions Mumbai City. This was followed by the draw against Al-Rayyan on Wednesday, in what was the first-ever ACL appearance by any Indian club in the history of the competition.
Stakes at ACL 2021
Al Wahda
Group E which comprises of Persepolis, Al-Rayyan, FC Goa and Al Wahda are one of the toughest groups in ACL 2021. That said, Al Wahda will be really disappointed with their loss against Persepolis. The Iranian side have three points now, while Goa and Al-Rayyan are tied at one point each.
Unlike FC Goa, Al Wahda are yet to open their account in the group. Hence, it is important that they take points from the forthcoming clash against the Gaurs, provided they want to qualify for the knockout stages. While Ferrando's boys are new to the Asian circuit, both Al-Rayyan and Persepolis are experienced campaigners who will give the UAE outfit a tough fight in the days ahead. Therefore, it is most easy for Al Wahda to look for a win against FC Goa.
FC Goa
The Indian outfit do not have much to lose. As debutants, very few people have high hopes on the team and it is not their fault really – with rules like the salary cap influencing the ISL, there is a limit to their quality. Furthermore, the experience of the other three teams in Group E also make the Gaurs the group's underdogs.
Despite all of this, the team managed a draw against Al-Rayyan. In all honesty, that is a fantastic result, especially when you take into account that they were playing their first-ever ACL game. The draw against the Qatari side, coupled with the fact that they don't have a big burden of expectations on them will hopefully help them play freely and attain a positive result on Saturday.
Team News
Al Wahda
Just like against Persepolis, Henk ten Cate can be expected to field his strongest possible Al Wahda lineup against FC Goa as well. The team do not have injury issues at the moment, making it easy for him to execute that plan.
FC Goa
In the pre-match press conference ahead of the clash against Al-Rayyan, Juan Ferrando had indicated that his team have a few players who are currently on recovery. While no first-choice starters are part of that list, it will take a toll on the Gaurs' bench strength.
Against Al Wahda, the 40-year-old could field the same lineup that faced Al-Rayyan, with some minuscule changes maybe – like Sanson Pereira over Saviour Gama at left-back. Pereira did well against the team from Qatar, hence it will not be surprising if he gets the nod once again.
Probable Lineups
Al Wahda: Ali (GK); Al Karbi, Pimenta, Juma, Rashid; Esmaeel, Hamad, Lee; Al Hammadi, Matavz, Khribin.
FC Goa: Dheeraj (GK); Seriton, Gonzalez, Donachie, Saviour; Glan, Bedia; Romario, Brandon, Ortiz; Pandita.
Man to Watch
Jorge Ortiz (FC Goa)
FC Goa will be reliant on Jorge Ortiz to create positive waves in the attacking third. The Spaniard was brilliant in holding the ball up the field against Al-Rayyan. He also showed great control over the ball to dribble out of tough situations.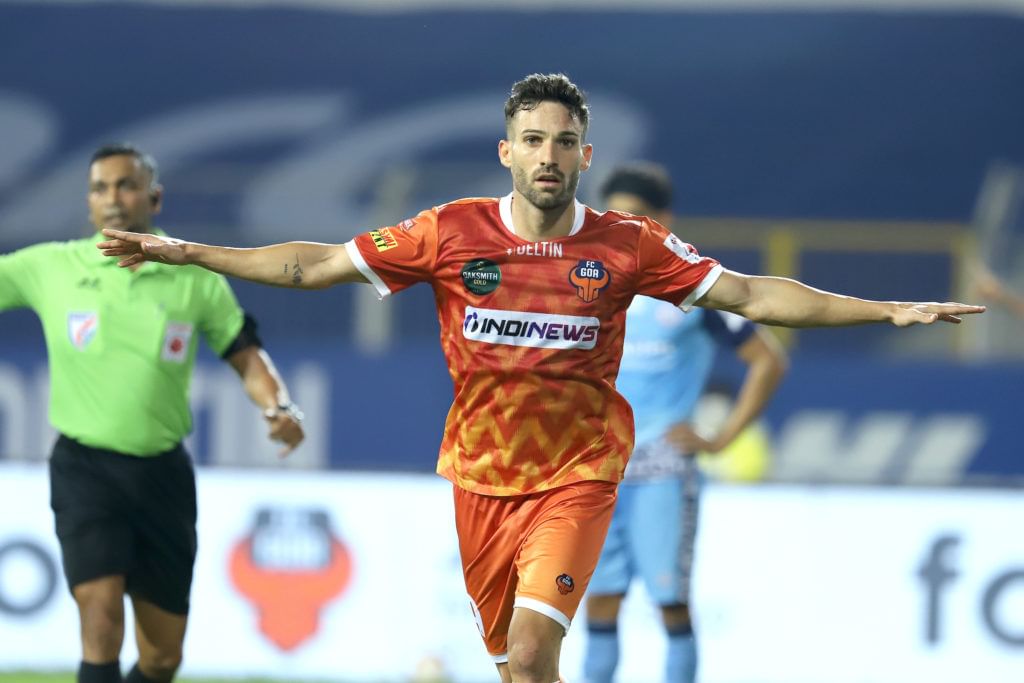 Ortiz's link-up play and quality could prove to be the inspiration that Ferrando's men may need against Al Wahda as they look to banish the demons from their defeat against Persepolis. The 28-year-old will be facing the likes of Brazilian centre-back Lucas Pimenta in the UAE side's defence, which is why he will have to work in tandem with his attacking partner Ishan Pandita to create a solid impact.
Khalil Ibrahim Al-Hammadi (Al Wahda)
Khalil Al-Hammadi is likely to be the most serious threat for FC Goa's defenders. The United Arab Emirates (UAE) forward played just behind striker Tim Matavz against Persepolis. Also the side's captain, he tried his best to inspire his teammates, but the Iranian club were too strong as opponents.
That said, the 27-year-old will relish the opportunity to hurt Goa when they take on each other. He is known to capitalize on free spaces and move forward, which is why the Gaurs defence should be very alert while facing him.
Telecast
The AFC Champions League 2021 Group E match between FC Goa and Al Wahda is set to be played at the Jawaharlal Nehru Stadium in Goa from 8 pm IST on Saturday. It will be telecast live on Star Sports 3. The game will also be streamed live on Disney+Hotstar and Jio TV.
For more updates, follow Khel Now on Twitter, Instagram and join our community on Telegram.