With their attacking pedigree, unique style and experience, FC Nasaf could overwhelm the Mariners.
The stage has been set for ATK Mohun Bagan's next clash in the AFC Cup. They will face Uzbekistan side FC Nasaf in the semi-finals of the inter-zone playoffs later this month. The Dragons won a thrilling battle against Ahal FC to book a clash against the Mariners.
Nasaf have a decent reputation in the AFC Cup, having won it back in 2011. Normally regulars in the AFC Champions League, they're aiming to win the AFC Cup once again this year. A dangerous attack-minded side with quality players, they'll pose a big threat to the Mariners. With their attacking pedigree, unique style and experience, FC Nasaf could overwhelm ATKMB, if they're not careful.
Recent Performance
FC Nasaf have been extremely dominant in their AFC Cup campaign so far. They've won all four of their games, scoring 12 goals and only conceding twice (against Ahal FC). The Dragons have absolutely rampaged through their opponents and go into the ATKMB clash full of confidence.
However, they're not as dominant in the Uzbekistan Premier League. FC Nasaf are sitting in fifth place on the table halfway through the season. They're 17 points behind league leaders Pakhtakor and have lost five of their 15 league games.
About The Team
Since their inception in 1986, FC Nasaf have had quite a few re-brandings. They've changed their name a number of times and have taken their time to become one of Uzbekistan's best teams. That being said, the Dragons found their footing in the 21st century.
They've been runners-up in the Uzbekistan Premier League three times over the last decade, including as recently as the 2019/20 season. Nasaf have also won the Uzbekistan Cup once and the Uzbekistan Super Cup once in their history.
In AFC competitions, the Dragons have a decent record. They have made six appearances in the AFC Champions League in the last nine years. They've only appeared in the AFC Cup three times (including this edition) and won the competition once.
The Coach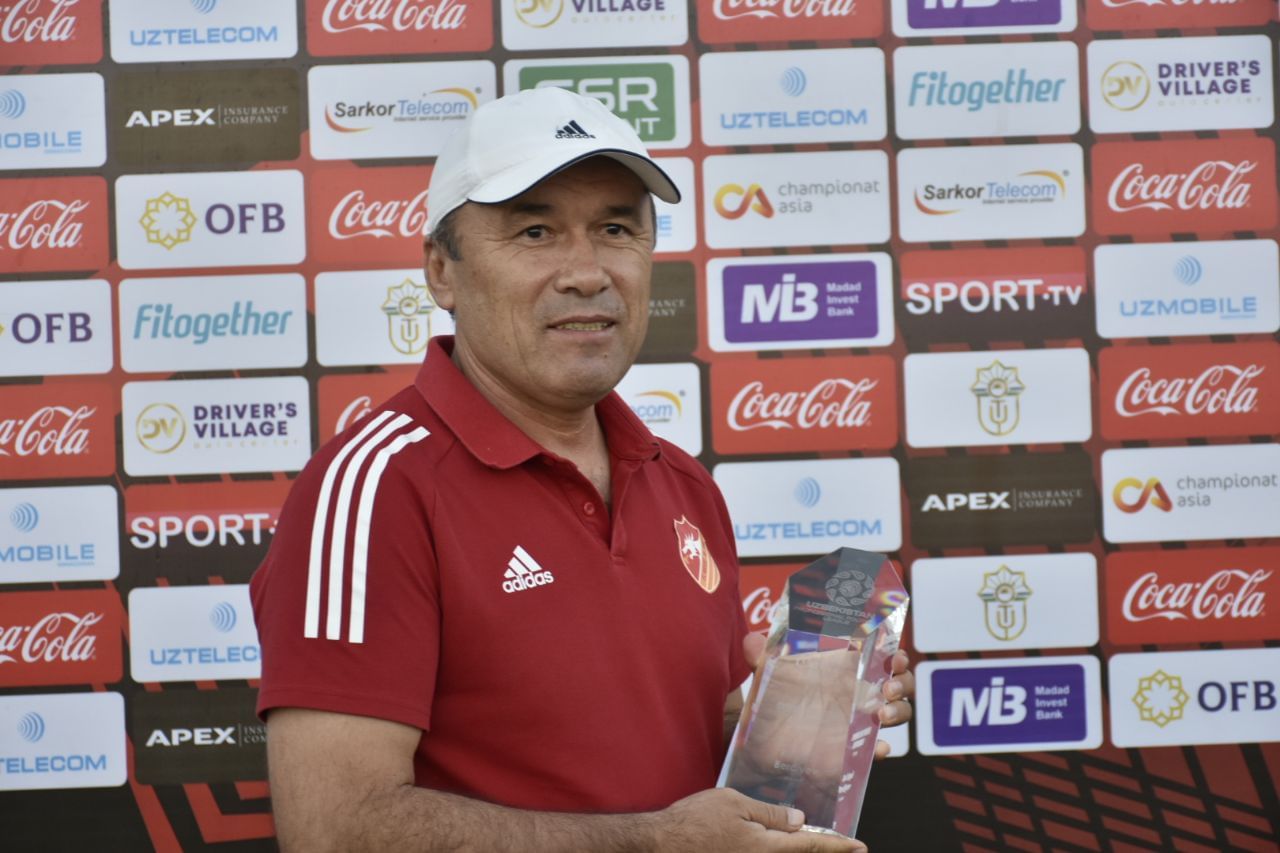 Ruziqul Berdiev has done a pretty decent job with FC Nasaf and made them a force to be reckoned with in Asia. The former manager of the Uzbekistan national team has inscribed a very attack-minded style into the Dragons in the AFC Cup.
He's also been pretty successful during his time at FC Nasaf. Berdiev has ensured their stay in the top three of the league standings in recent years and ensured them participation in AFC competitions.
The Uzbekistan manager has shaped them to play some impressive attacking football in the AFC Cup. The Dragons have shoved aside opponents, scoring 12 goals in just four games. Berdiev has made good use of his quality players and given them the freedom to torment opponents.
Using a rather conventional 4-2-3-1 style, Berdiev has encouraged a risky but effective attacking style at Nasaf. He's inscribed this mentality of 'scoring more goals to win the game' rather than just sit on narrow wins. This makes the Dragons a daunting prospect.
Players To Watch
Husain Norchayev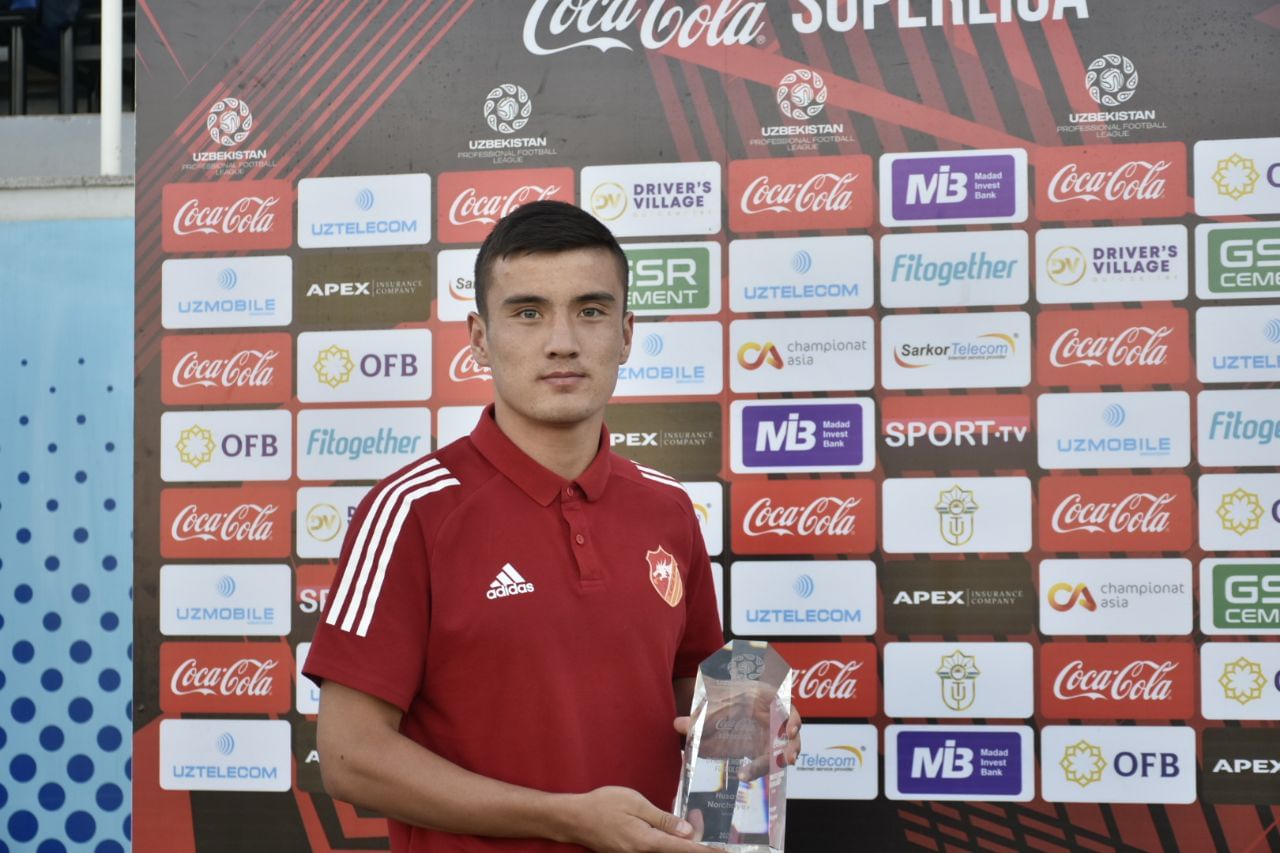 The young sensation in FC Nasaf's squad, Husain Norchayev has proven to be their breakout star this season. The 19-year-old striker has tormented teams in the league and in AFC competitions, proving to be a real livewire in attack. Norchayev has three goals in four AFC Cup appearances so far this season.
He's also scored seven goals in 15 Uzbekistan League appearances in this campaign. The young forward doesn't need many invitations to make the difference. With his movement, unpredictability and lethal touch in the final third, Norchayev can run riot unless contained.
Marko Stanojevic
The Red Star Belgrade youth academy product has proven to be an excellent acquisition for FC Nasaf. Stanojevic joined the Dragons last year and his experience has helped them impress in the AFC Cup. The 33-year-old has helped them dominate games with his impressive passing range and vision, while his defensive sturdiness has seen them keep three clean-sheets.
In 21 appearances for Nasaf this season, Stanojevic has seven goals and registered two assists. He also scored an impressive goal to help the Dragons win their Central Zonal final. Stanojevic has the experience to impress on the big occasions and can run rings around ATK Mohun Bagan's midfielders.
Andrija Kaluderovic
Serbian striker Andrija Kaluderovic has seen a lot of things in his nearly two decade-long career. The 34-year-old has played for more than 10 clubs in his career, including the erstwhile Indian Super League (ISL) club Delhi Dynamos! Indeed, Kaluderovic played for the Dynamos in the 2018/19 season, scoring just one goal in 12 appearances. He knows how games against Indian sides can be and can use that to his advantage.
The attacker only joined FC Nasaf earlier this year and has impressed in games for them since. Kaluderovic's clinical nature, physicality and clever movement inside the box can trouble any defender. If he's given too much room to threaten in the final third, the experienced forward can make things difficult for ATKMB.
What To Expect
It's safe to say that the real test begins now for ATKMB. FC Nasaf might not be the best Uzbekistan or the AFC has to offer, but they're still a daunting prospect. Indeed, the Dragons have won this competition in the past and have the experience to do it again.
The Marines have to be wary of the threat because Nasaf can run down ATKMB if they want to. Because of their attacking power and quality upfront, the Dragons are guaranteed to pose a big challenge for ATKMB. Knowing their dominant record in the AFC Cup so far, the Mariners have to pull off something special to defeat the Uzbekistan giants.
For more football updates, follow Khel Now on Twitter, Instagram and join our community on Telegram.