The Maldives-based club will face the Blues in the AFC Cup playoffs later this month.
After a sudden change in plans, Bengaluru FC will now face Maldives' side Club Eagles in the next round of their AFC Cup 2021 playoffs, after Abahani Dhaka were forced to withdraw from the tournament because of a national lockdown in Bangladesh.
The Blues were supposed to face the winners of the AFC Cup Preliminary Round 2 match between Eagles and Abahani and the latter were largely expected to win and qualify for the playoffs. Instead, they will now face a side whom they probably don't know much about. Club Eagles are trying their own level best to ensure qualification into the AFC Cup for the first time in their 30+ year history. Having managed an impressive second place finish in the Dhivehi Premier League last season, the Maldives' side will look to beat the odds once again by crushing Bengaluru's dreams.
On that note, today Khel Now takes a detailed look at who Club Eagles are, ahead of their forthcoming clash against Bengaluru FC.
Recent Performance
After constantly winding up in third place for a stretch of over five years, Club Eagles finally broke their curse by finishing just behind the winners Maziya S&RC in the Dhivehi Premier League 2019-20 season. By doing so, they also secured a place in the AFC Cup Preliminary Round Qualifiers.
In the AFC Cup Preliminary Round 1, Club Eagles defeated Thimphu City 2-0 to seal a berth in the next round. They are actually riding on a lot of momentum and are undefeated in their last seven games across all competitions, getting a big 3-0 win over TC Sports Club in the Dhivehi Premier League clash recently.
About the Team
Founded in 1989, Club Eagles have been punching above their weight for many years now. They first attained promotion into the Dhivehi Premier League in 2006, but were relegated to the second division the season after. However, since being promoted back in 2011, they have played in the first division for the last 10 years.
Club Eagles also had a bizarre record of finishing in third place in their league consecutively from 2014-2018, even though they didn't play the 2017 edition. The only prominent competition they have won so far is the President's Cup 2016, after defeating TC Sports Club in the final.
The Coach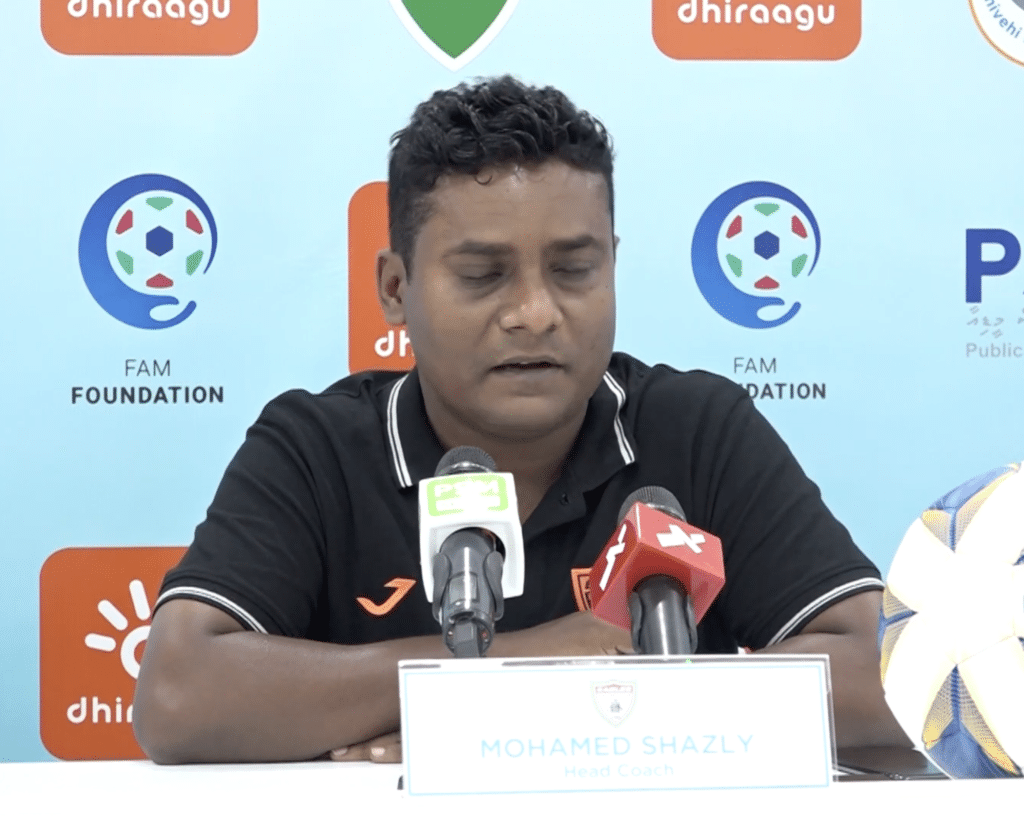 Mohamed Shaazly only took over as the head coach at Club Eagles in January this year and has done well to keep them afloat in the league as well as progress into the AFC Cup playoffs. He managed TC Sports Club last season, helping them to a third place finish in the league, with the second-best defensive record among all the teams.
With Club Eagles only having conceded three goals in their last five games (across all competitions), Shaazly's tactics are already starting to work their magic. He has done a pretty good job by turning the team into a sturdy unit, who are likely to frustrate Bengaluru with their compact defensive shape.
The Eagles should also cause a lot of problems with their counter-attacks because of how Shaazly sets them up in games. Safe to say, the Maldives' side won't make things easy for the Blues.
Players To Watch
Mohamed Naaim
Club Eagles' No.7 is a real firecracker in their attack, popping up with clutch involvements when the club needs him the most. The left winger has been in impressive form so far this season, scoring four goals in six league games and also managing one assist in the Eagles' win over Thimphu City in the AFC Cup Preliminary Round 1.
A quick, tricky individual capable of causing all sorts of problems with his movement and delivery in the final third, Naaim's unpredictability can trouble any defender. He will look to make good use of his pace and finishing ability in the final third to carve up Bengaluru's defence and create the bulk of the chances for his side.
Hassan Raif Ahmed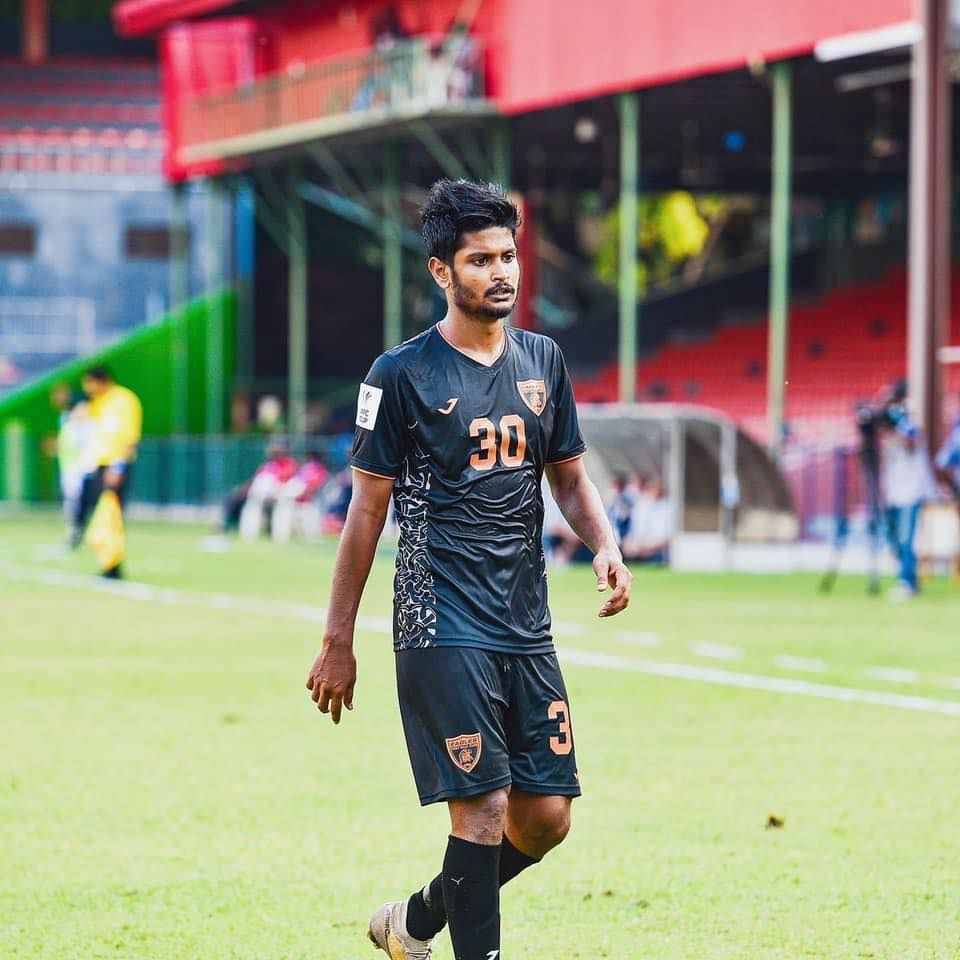 Hassan Raif Ahmed was one of Club Eagles' standout players in their last AFC Cup Qualifying game and even scored the opening goal to help them to a 2-0 win. The clever right winger has also been one of the Eagles' shining lights this season with three goals in two league appearances as well.
Ahmed not only possesses the creativity to setup promising things inside the box but also the wherewithal to get on the end of them. With his lethal finishing ability, tendency to slither into free space and eye for goal, Ahmed remains one of Club Eagles' biggest threats and will aim to run the show against Bengaluru FC.
Imran Nasheed
The creative spark of the Club Eagles side, Imran Nasheed seems to have picked up his own form at the right time before the game against BFC. He scored in the Eagles' win over TC Sports Club recently in the league and seems to be excelling in the central role.
Nasheed's ability to pick out clever passes in attack, tick the moves along efficiently definitely help get things started in Club Eagles' frontline. With the Eagles boasting some really dangerous forwards, Nasheed's ability to unlock their potential with his passes can help – as can his ability to score clutch goals.
What To Expect
Bengaluru FC might have had it super easy in their last AFC Cup Qualifier, but could find it very tricky in this one. Club Eagles have a mean defensive line, whose deep low block will make it frustrating for the Blues to create clear chances.
With their well-synced front-four players and unpredictable counter-attacking style, the Eagles can cause a lot of problems with swift breaks and really stretch BFC's defence. They might not be the best the Maldives top division has to offer, but with their ability to see off games, Club Eagles can cause a surprise if BFC aren't on top of their game.
For more football updates, follow Khel Now on Twitter, Instagram and join our community on Telegram.