AFC Women's Asian Cup
Top 10 footballers to watch out for at AFC Women's Asian Cup 2022
By

Yash Pratap Singh
The continental showpiece will see a number of high-profile stars take the field representing their national teams.
Asia's top flight women's football championship is just a few days away from kicking off its latest edition in India. The tournament will begin its proceedings on January 20 in Mumbai and will run its course until February 6.
India, the two-time runners up, will host the mega event after an intermission of 43 years. The 20th edition of the championship will surely go down in the history books as it'll be the first international tournament hosted by Asian Football Confederation (AFC) inside a bio-secure bubble. It will be played behind closed doors across three stadiums in Maharashtra.
Asia is home to some of the best generational talents in women's football who'll be keen to leave a mark on Indian Soil. Let's find out the top 10 international stars to watch for in the 2022 AFC Women's Asian Cup.
10. Win Theingi Tun (Myanmar)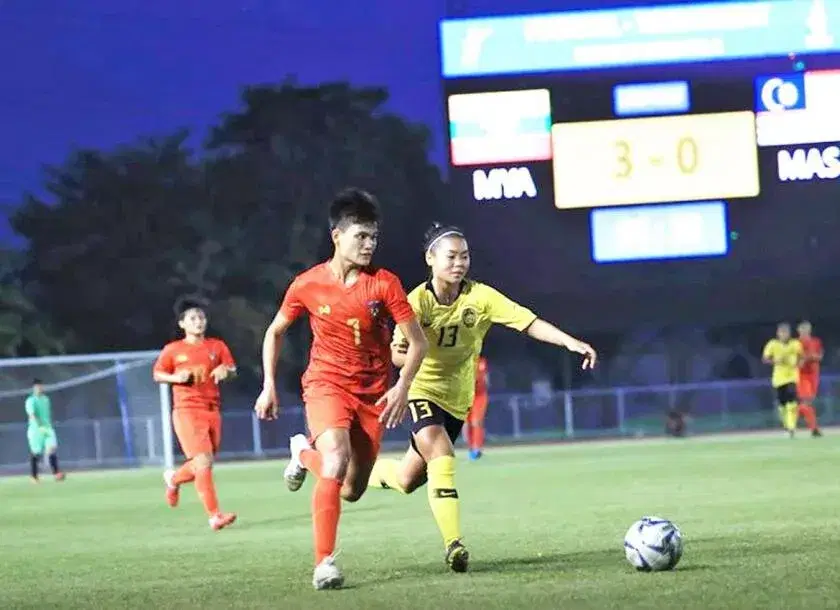 Win Theingi Tun currently holds the record for being Myanmar's highest active goal scorer in international football. She has scored 56 goals in just 60 national appearances for her country, which includes a hat-trick against India. She is a keen dribbler and loves to take on defenders and scores past them with ease. The forward was Myanmar's highest goalscorer in the AFC Women's Asian Cup qualifiers with three goals to her name and will be keen to build upon her heroics.
9. Lydia Williams (Australia)
Williams has been a part of Australia's national set-up since she was only 15. She has become the first Matildas' player to have received six AFC Women's Asian Cup selections. The Arsenal shot-stopper has won the runners-up medal twice with Australia, but will want to add a gold to her already illustrious career.
8. Wang Shuang (China PR)
Wang Shuang will undoubtedly be China's most influential figure in the middle of the park. The former Paris Saint-Germain midfielder has 34 goals for China in 113 caps. She played a crucial role in China's run to the semis at the 2018 AFC Women's Asian Cup. In fact, her top notch displays at the championship won her the Asian Women's Footballer of the Year award for 2018.
7. Alanna Kennedy (Australia)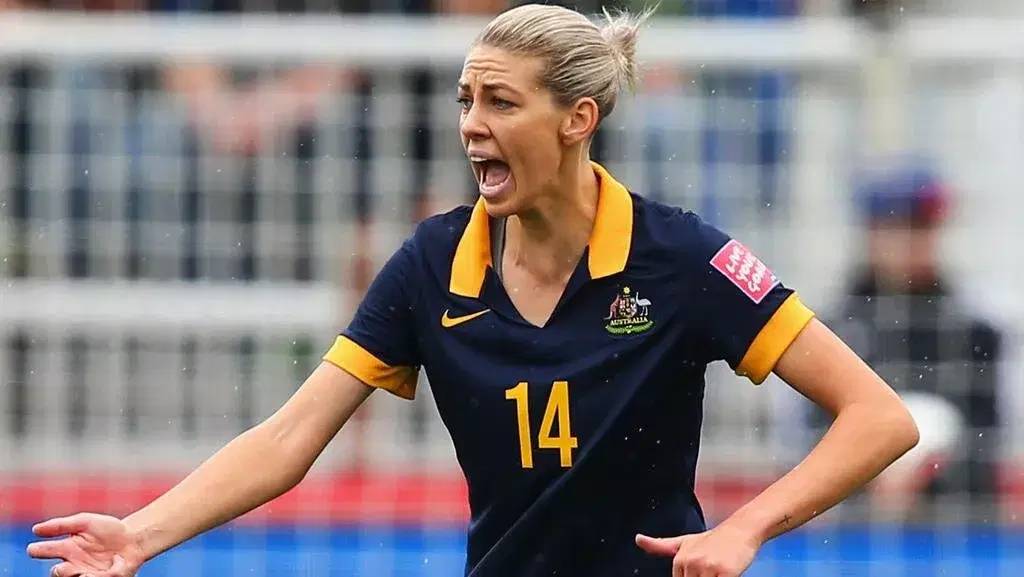 Australia's rock-solid centre-back, Alanna Kennedy comes into the tournament after signing for Manchester City. Kennedy is technically sound as a defender and can also play as a make-shift midfielder. She is considered to be one of Australia's best free-kick specialists. The 26-year-old has represented Australia 102 times and has found the back of the net eight times, two of which came at the 2018 AFC Women's Asian Cup.
6. Ji So-Yun (Korea Rupublic)
The midfielder has made over 100 appearances for South Korea and is also their all-time top scorer with 59 strikes to her name. She has scored against nine of the 11 participating nations at the 2022 AFC Asian Cup. Ji So-Yun is a proven winner and has many individual honours to show for her efforts. However, she is yet to win a major title with her national side and will want to change it in AFC Women's Asian Cup 2022.
5. Saki Kumagai (Japan)
The Japanese skipper will leave no stones unturned to defend her country's crown for the third time in a row. Saki Kumagai has led Japan to every possible international glory, be it a World Cup or a Women's Asian Cup, she has won it all for her nation. She won the Asian Women's Footballer of the Year award in 2019 for everything she has achieved with Japan. The 31-year-old will need to lead from the front as the Nadeshiko look to create history in India.
4. Pitsamai Sornsai (Thailand)
Pitsamai is Thailand's best option upfront and has lived up to her nation's expectations time and again. The 32-year-old forward hold the record for the highest active goalscorer on the international stage in women's football with 77 goals for Thailand. She has won multiple top scorer awards and will be eyeing another one in the upcoming tournament.
3. Li Ying (China PR)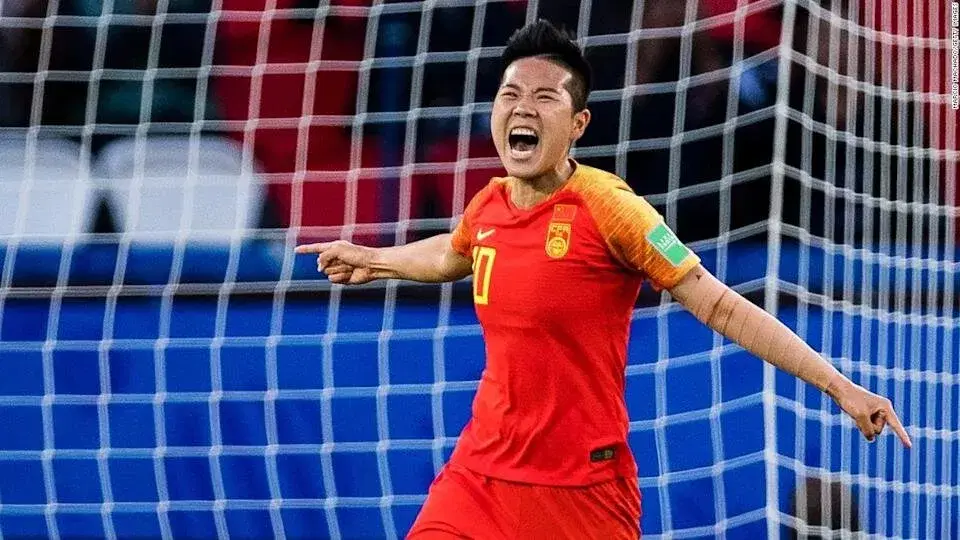 Li Ying took home the top scorer's award at the 2018 AFC Women's Asian Cup for her seven goals. She was a driving force behind China's bronze medal finish at the Championship in Jordan. The versatile striker scored in every game for China, but couldn't get her hands on the trophy and will want to get it this time around as China eyes its ninth title.
2. Mana Iwabuchi (Japan)
The Arsenal forward helped Japan secure its second AFC Women's Asian Cup title in 2018. She is often considered to be one of the greatest striker Japan has ever produced. Her skills with the ball and swift movements make her someone to watch out for in the upcoming AFC Women's Asian Cup 2022. She won the Most Valuable Player (MVP) award in the previous edition of the tournament for her all-round displays. Iwabuchi has scored 36 goals in 82 appearances for Japan and is their top active goalscorer.
1. Sam Kerr (Australia)
The Australian skipper will have a task on her hands and revenge boiling in her mind to settle past records in the tournament. She is considered to be Australia best generational talent and has surely lived up to it. Samantha has made it to the final three for the FIFA Best Women's player of the year award and she'll give it all for Australia in the upcoming tournament to prove her credentials.
The Chelsea striker is known for her speed, technicality and back-flip celebrations across the globe. In 104 appearances for the Matildas, Samantha has scored 49 times and will want to add as many as possible to lead Australia to glory this time.
Special Mentions:
Emily Van Egmond (Australia), Kyah Simon (Australia), Zhang Rui (China PR), Yuika Sugasawa (Japan), Kim Jung-mi (Korea Republic), Wararporn Boonsing (Thailand).
For more football updates, follow Khel Now on Twitter, Instagram and join our community on Telegram.