FC Barcelona/ Indian Express
The 38-year-old full-back made his way back to Camp Nou after more than five years of his departure.
After joining his boyhood club from Al Sadd amidst an eventful saga, Xavi Hernandez has started to set up his contingent. His first signing, surprisingly, saw him re-unite with Barcelona's own Dani Alves. Barcelona secured their coveted right-back on a free transfer, adding to an array of free agents that the club has turned towards to survive amidst a gruesome financial condition.
The move has triggered an array of nostalgia amongst the Barcelona fans and barely any 38-year-old's signing has been celebrated as much. Apprehensions have started rising regarding the transfer's polarizing nature. On one hand, FC Barcelona look to start fresh. On the other, signing a player older than Pedri and Gavi's ages combined directs to a different point.
To understand what might be the intention and what the move might result as a consequence, it is important to look through the nostalgia and understand the environment surrounding FC Barcelona. Here are a few factors to understand if the signing makes sense for the Blaugrana.
Barcelona's right-back crisis
The first and foremost factor that speaks in favor of Alves' return is FC Barcelona's crisis in the right flank. After signing the Brazilian in 2008, the Catalan club enjoyed his reliability and dynamism for eight years. As a player capable of both going forward and properly occupying his defensive duties, Alves was among the elite.
With his departure in 2016, Barcelona were left with a void, and the club's response wasn't particularly fruitful. After trying out multiple options, the club resorted to Sergi Roberto, a midfielder, to occupy the right-back position. Signings like Aleix Vidal, Nelson Semedo came and went, yet were no match to the caliber of Dani Alves was found.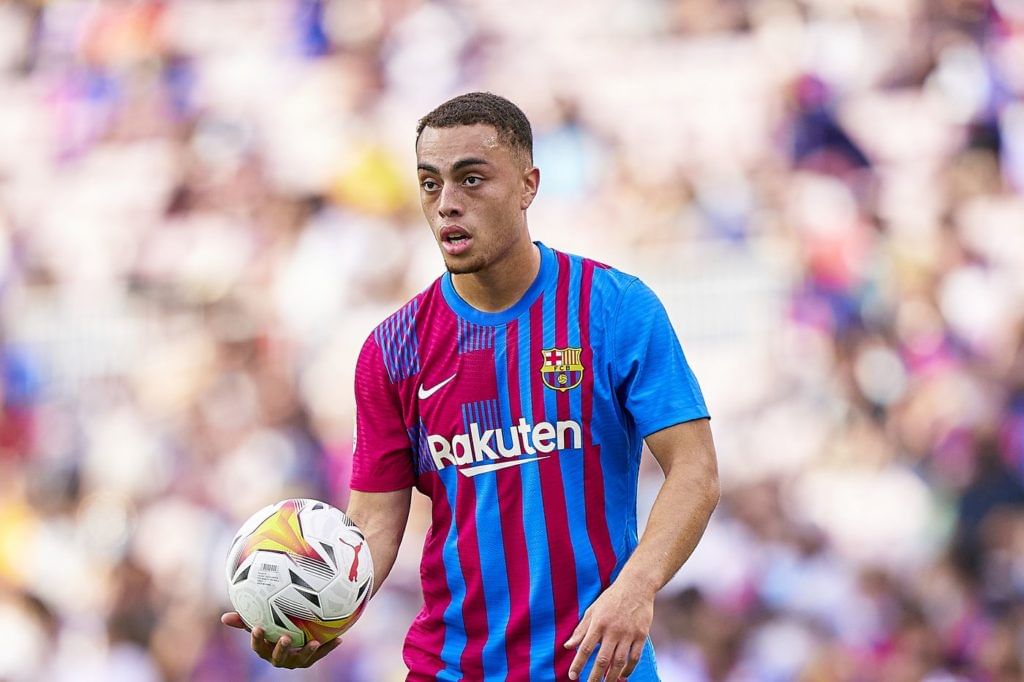 The arrival of 20-year-old Sergino Dest in the summer of 2020 has been the only promising move to close down the crisis. However, the American is yet to fulfill his potential at FC Barcelona and still looks likely to need an adequate amount of time to match the level of expectations. Oscar Mingueza's development has been a promising one but is yet to be concrete. Playing in a back four, Mingueza's abilities might be a bit more defense-heavy compared to what Xavi demands out of the full-backs.
All these clauses continue to contribute to FC Barcelona's broader right-back issue that has been there ever since Dani Alves left the club. While bringing him back in the dusk of his career, it is not a quick fix but is always good to have options. With a proven right-back who can perform on a given day, the move of Dani Alves makes sense in this regard.
An experienced campaigner
FC Barcelona are in an interesting situation in regards to what is happening with the club inside the pitch. The side is going through a struggle of its own, yet has a window of opportunity open for a rebuild. Xavi's appointment is not the only hint towards that. Rather, the rise of young talents in the first team is the more prominent factor. The likes of Pedri, Gavi, Nico Gonzalez and Ansu Fati have all had significant impacts despite being under 21 years of age.
Handling and developing a young squad might yield high rewards, but it comes with significant risk. Lack of experience and maturity has led to downfalls of fairytales and what-ifs. Now that the side is looking to create a future, using them to better Barcelona's present is a must.
At 38, Dani Alves successfully led a young Brazilian side to Olympic glory in Tokyo. Albeit past his prime, the Brazilian defender can have an influence in the dressing room, helping the new manager to stabilize and set up a system in immediate terms. Xavi, in his last season as a player in Barcelona, acted more or less in a similar role. Xavi's first signing being an experienced campaigner – one with 23 trophies with the Blaugrana seems to minimize this void. In this regard, Alves stands as a near-ideal candidate.
What are the consequences?
While everyone is happy to have Dani Alves back at FC Barcelona, there is a hint of skepticism that comes with the sudden move. In the last stretch of his career, the defender was without a club and has not trained with a team for months. Following a dip in performances, Sao Paolo released their captain after just six matches in 2021.
Statistically, Alves' output has taken hits both offensively and defensively. Way past his prime and functioning in a squad full of young players, Alves' move might also turn out to bar young players from getting minutes. It is already established that FC Barcelona look up to Dest as their long-term solution. Alves' presence, at its worse, might serve to hinder his minutes.
Another problem originates from the lackluster management of FC Barcelona. In order to accommodate the former PSG right-back, Barca will need to offload players and some important departures might follow. For a long-term project like Xavi's, binding it to a short-term transfer doesn't look as right. It might always turn out right as Thiago Silva did at Chelsea, but what if it simply doesn't?
For more updates, follow Khel Now on Twitter, Instagram and Facebook.