Quick Reads
Ranking the top 10 favourites to win the Ballon d'Or 2022
The award will most likely have a new winner this time around
The list of 30 nominees for the prestigious Ballon d'Or award was recently published by the French news magazine France Football. In this year's list, there have been some surprising names as well as some notable omissions. Among the most notable omissions is last year's Ballon d'Or winner Lionel Messi. In contrast, players like Rafael Leao have made the list for the first time
Each and every footballer's ultimate dream is to win the Ballon d'Or trophy, the highest individual honour in football. The Ballon d'Or trophy is up for grabs this year with many big names like Kevin De Bruyne, Karim Benzema and Mohamed Salah competing. So, let's take a look at the top 10 favourites to win the Ballon d'Or this year.
10. Trent Alexander-Arnold (Liverpool)
It was another stellar season for Trent Alexander-Arnold with Liverpool in 2021-22. He contributed 22 assists and scored four goals across all competitions last season.
He was an integral part of the Merseyside outfit and played a crucial role in their FA Cup and Carabao Cup triumph. Alexander-Arnold might not be the best full-back defensively, but he is one of the best offensively.
9. Luka Modric (Real Madrid)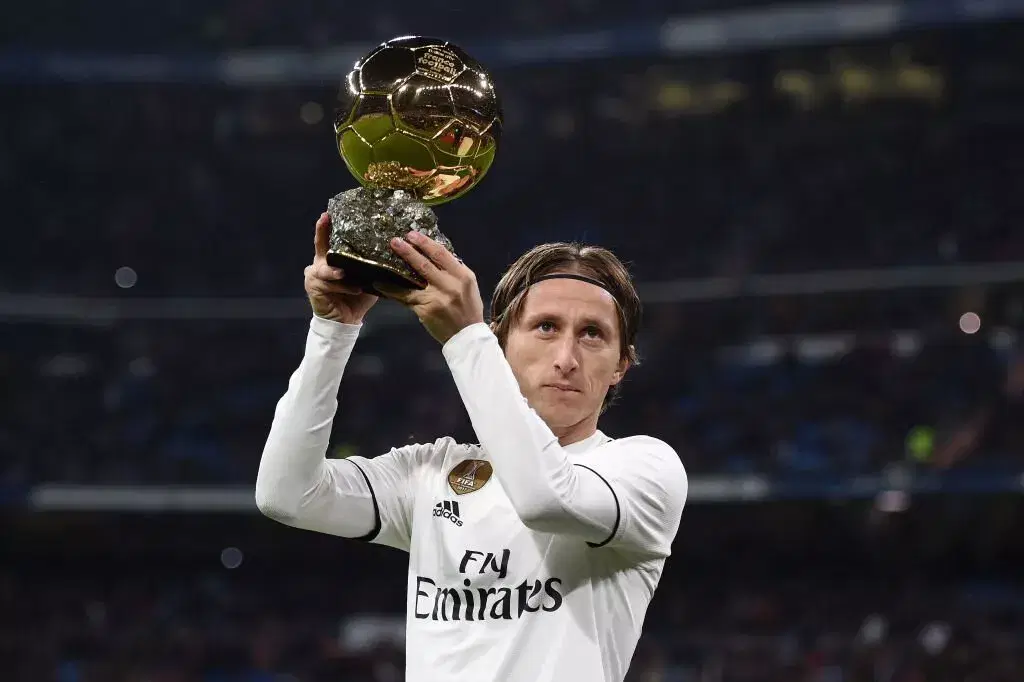 The last season marked Real Madrid's return to their known best with triumphs in both La Liga and the Champions League. As usual, Luka Modric stood out in the middle of the park.
With seven goals and 14 assists for Los Blancos last season, the Croatian midfielder proved that age is just a number. Luka Modric won the Ballon d'Or in the 2018 season and this year he's is in the race to double his tally.
8. Vinicius Junior (Real Madrid)
Vinicius Junior was the breakout star of the 2021-22 season. The Brazilian surprised everyone with his relentless performance throughout the season and defied all expectations. He scored 22 goals and provided 19 assists in all competitions to help Real Madrid clinch the Champions League, La Liga and Supercopa de Espana.
He even scored the winning goal in the Champions League final, bringing back European glory to Santiago Bernabeu after four years.
7. Kevin De Bruyne (Manchester City)
De Bruyne has been an important figure in world football in the last few years because of his flawless performances for Manchester City and Belgium in midfield.
Last year, the Belgian midfield maestro had one of his best seasons. He scored 21 goals and provided 18 assists in all competitions to lift Manchester City to their second consecutive Premier League triumph.
6. Mohamed Salah (Liverpool)
The Liverpool player may not have any major titles to show for his efforts last season, as his team missed out on the Premier League on the last day of the campaign and lost in the Champions League final.
Salah was still one of the biggest players in the world last season. He scored 33 goals and provided 19 assists in all competitions to finish another stellar campaign on Merseyside.
5. Kylian Mbappe (Paris Saint Germain)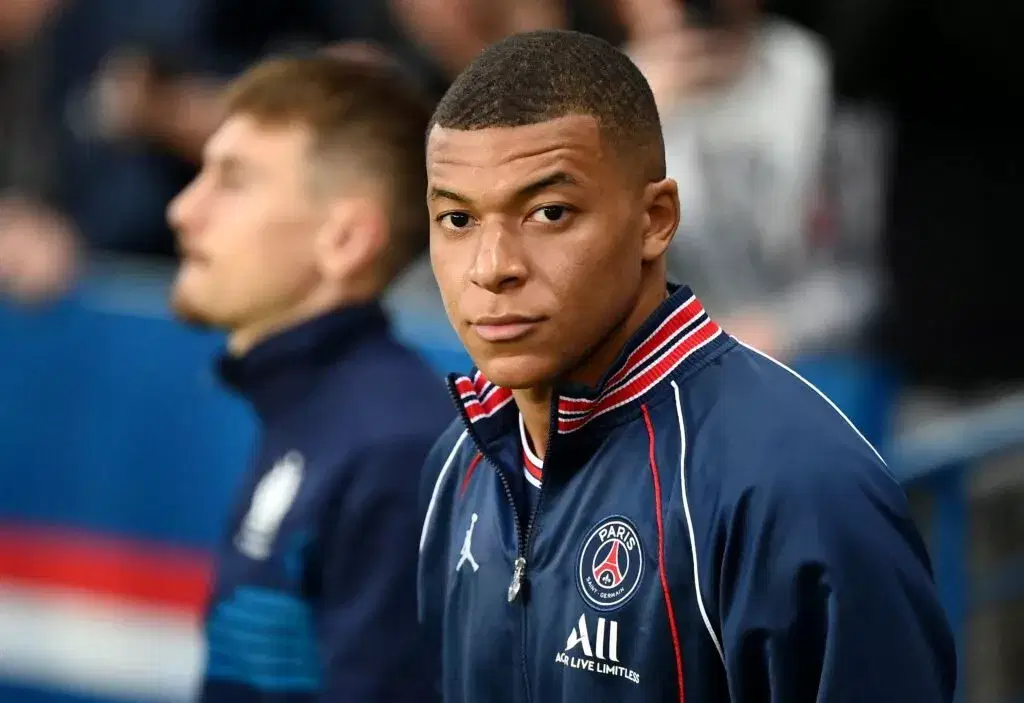 Kylian Mbappe may have missed out on winning the Champions League and Euro 2020 last season, but he still had an impressive campaign. He was the only player in world football last season to score 30+ goals and provide 30+ assists.
Mbappe also won the UEFA Nations League with France to add another international trophy to his cabinet. Despite not being the favourite to win the Ballon d'Or this year, Mbappe could be the biggest contender for 2023 with his form and the upcoming World Cup.
4. Robert Lewandowski (FC Barcelona)
Robert Lewandowski narrowly missed out on winning the Ballon d'Or award last time around. Despite that, he again produced an impeccable season with dozens of goals.
The Polish striker scored 57 goals and provided 12 assists in all competitions. Also, he was the Bundesliga's top scorer and helped FC Bayern win both the Bundesliga and Super Cup. Now that Lewandowski has moved to FC Barcelona, he will be hoping to continue scoring goals.
3. Thibaut Courtois (Real Madrid)
Thibaut Courtois was Real Madrid's underrated hero in 2021/22. The Belgian shot-stopper put in some mind-blowing performances in crucial matches to help Real Madrid escape nervy moments.
Particularly memorable was his performance in the Champions League final. He kept 23 clean-sheets last season and won the Champions League, La Liga and Supercopa de España titles with Real Madrid.
2. Sadio Mane (Bayern Munich)
Sadio Mane enjoyed success both at the club and international level last season. He was instrumental in Senegal's and Liverpool's success with his consistent performances throughout the season.
With Senegal, he won the Africa Cup of Nations, and with Liverpool, he won the FA Cup and the Carabao Cup. Mane scored 33 goals and gave five assists to finish another remarkable season of his career.
1. Karim Benzema (Real Madrid)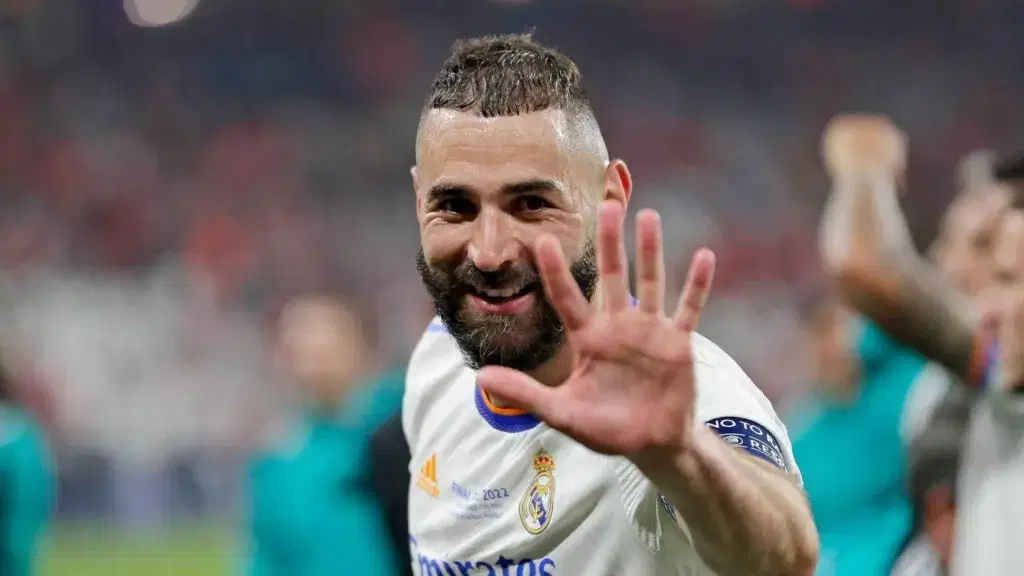 Karim Benzema's performance last season was the best example of consistency. The French forward started last season with a Nations League triumph and ended with Champions League glory.
He won four trophies with club and country and was the driving force behind his teams' success. In addition to scoring 48 goals and providing 15 assists last season, Benzema is the favourite to win the Ballon d'Or 2022 because of his consistent clutch goals.
For more updates, follow Khel Now on Facebook, Twitter, and Instagram; download the Khel Now Android App or IOS App and join our community on Telegram.