There are many simulation football games that give us a taste of what managing a club feels like.
Whenever football video games are talked about, the two obvious names that come up are EA's FIFA line of games and Konami's PES series. These two juggernauts have dominated the football video game scene for the last two decades.
However, there is also a different category of football video games that have earned a lot of attention in recent times. These football games are less about on-field gameplay and more about behind the scenes planning and strategizing.
The following games give us a glimpse of what a manager's role at a football club entails and all the vast number of different decisions one has to take before the team can go out on the field and play. Here are the five of the best tactical football manager games that can be binged upon:
5. Soccer Manager – Android/iOS
One of the best features of Soccer Manager is the fact that a user can choose any club of their liking from the 800 available clubs from 33 countries. They can manage any of these clubs and help them rise to the top using their tactical knowledge and managerial skills.
As a manager of a club in this game, you control the training, transfers, can upgrade facilities around the stadium, watch the game simulations in 3D and much more. Your performance as a manager is also monitored and better offers from bigger clubs also line up as a result of consistent work on all fronts.
4. Top Football Manager – Android/iOS
Android and Apple Store are filled with many options for football manager games and a heavy hitter is Top Football Manager. The game has multi-player capability and requires you to make your own club, with your own logo and kit colours. In addition to controlling the formation and tactics of the team, a user also has the option to setup training sessions to their liking.
Moreover, users can enjoy matches as a spectator and have to make real-time changes to shift the momentum of the game in their team's favour.
3. Top Eleven Football Manager – Android/iOS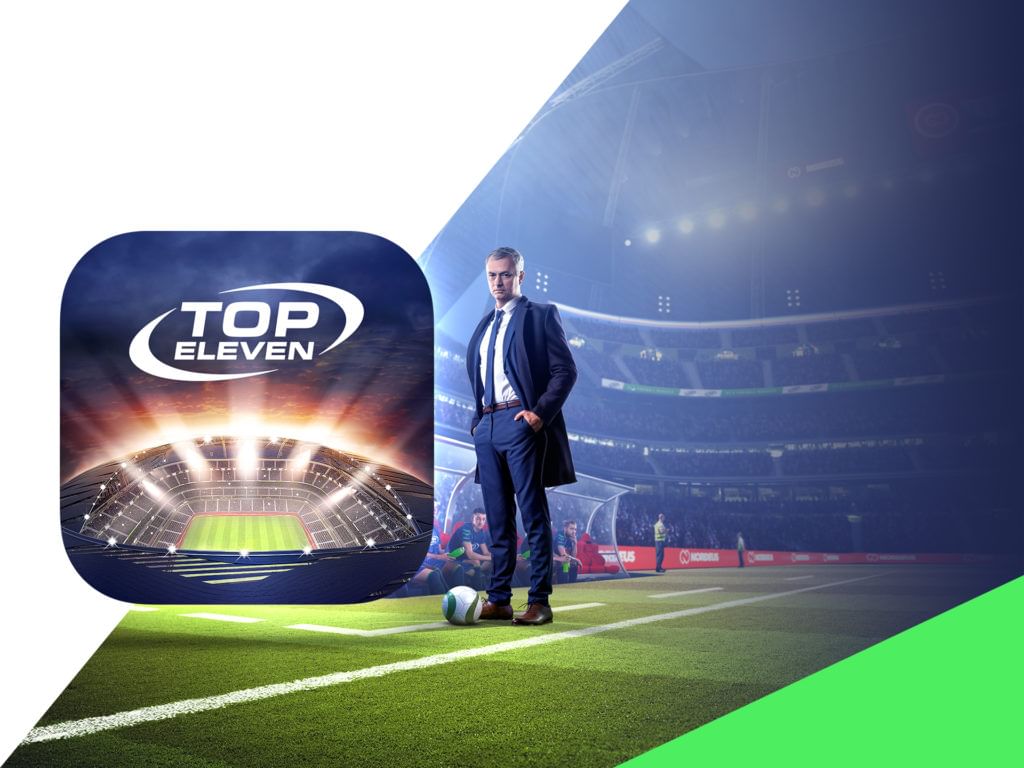 Published by Nordeus and a veteran in football manager games, Top Eleven Football Manager is an impressive game that can be quite addictive and intuitive. Made especially for phones and tablet devices, the game features exciting options like setting up training to improve team and player performance as well as various issues a football club has to manage. One also has the option to enjoy games as a spectator and obviously can make real-time changes to affect the course of the match. Most notably, the game has Jose Mourinho as its face, which makes it even more striking.
There are more than 3m users playing Top Eleven Football Manager and the game also has an interesting online transfer mode, where users compete with each other to sign their preferred players for the best price. The game was also released on Facebook a few years ago, which increased its user base ten-fold.
2. PES Club Manager – Android/iOS
A relatively new entrant in the line of football manager simulation games, PES Club Manager, developed by KONAMI is the simulation version of the PES series of games that have not only dominated the console era, but now have shifted their focus to the mobile gaming scene as well.
The game description reads, "PES CLUB MANAGER is a unique entry in the Pro Evolution Soccer series that will test your tactical nous and your managerial skill like no other football game available. Join over 40 million managers around the globe and see if you've got what it takes to lead your club to glory." Some of the vast features include real-time tactics and formation changes, commentary on simulation games, ability to scout players and train them, setup training sessions and the ability to experience the game in industry standards 3D graphics.
In addition to the 5000 available players, you can also select and train legendary players like Ronaldinho, Zico and more!
ALSO READ: Best documentaries based on football players
1. Football Manager – Android/iOS/Windows/Switch
Football Manager is the undisputed champion of the simulation football manager games. Its a game that set the trend for others to follow and is definitely the best-known and most widely available football manager game on several platforms. Developed by Sports Interactive and published by Sega, it delivers the closest experience one can get to real in-depth football management.
The myriad of options include, training your players to your specific requirement, scouting unheard of talents from across the world, develop stadium and staff support, setting up pre-match tactics and formations, while also tracking the game and making in-game tactical changes to swing the flow of the match in one's own favor.
The game's database is so vast, football clubs in real-life have used it to scout young players. In the latest release of the long line of Football Manager games, Football Manager 2020 has over 118 playable leagues from 53 countries!
For more updates, follow Khel Now on Twitter and join our community on Telegram.