These footballers will be free agents next summer
The Winter transfer window of season 2022-23 has officially opened and there will be many big transfer drama and news coming your way. Clubs will be looking to strengthen their loopholes in the squad, while they will also be watching out for players whose contract expires next summer and will become free agents.
Many big names can be available for free, and especially for financially struggling clubs like FC Barcelona, they will be paying closer attention to them. The names like Messi, Modric, Kroos, and Benzema, who all run out of their contracts next summer, are rumored to be close to signing new deals, but there are still many names who can attract many clubs.
Let's take a look at the best eleven player who could be available for free next summer.
David de Gea (Manchester United)- Goalkeeper
During the summer transfer window of 2022, the Spanish shotstopper faced a lot of uncertainty about his future at Old Trafford. Ten Hag didn't considered De Gea a keeper of his style of play. However, De Gea has rejuvenated his form and has been crucial to United's resurgence under Dutch manager. But his contract expires in 2023, he has not yet signed a new contract and might be on his way out of United soon.
Sergi Roberto (FC Barcelona)- Right back
The versatile Sergi Roberto has been a key figure at FC Barcelona for years now, but he hasn't lived up to his early promise. He was touted for big things because of his valuable versatility in positions, but early promises did not translate into results. Having spent over a decade in Barcelona, Roberto may be leaving this summer.
Milan Škriniar (Inter Milan)- Centre Back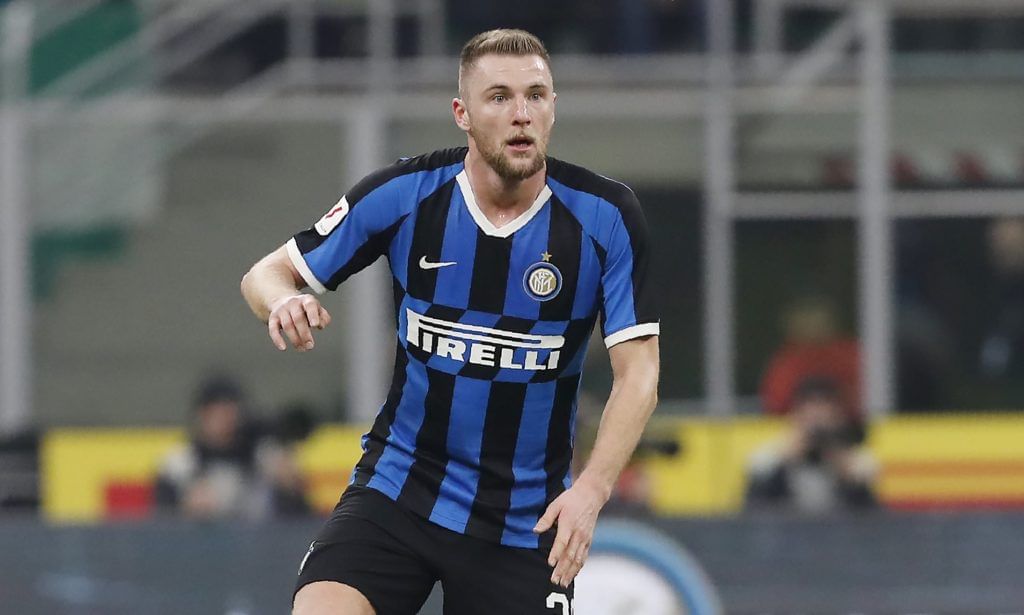 A big discussion surrounded the Inter Milan defender's signature last summer with Paris Saint Germain and Manchester City being his suitors. Although he decided to stay at Inter, he might be in new colours next summer. It is reported that he wants a new challenge and will run out his contract at Inter with Paris Saint Germain being an attractive option.
Sergio Ramos (Paris Saint Germain)- Centre Back
In 2021, Sergio Ramos left Real Madrid in search of new challenges. However, the transition to Paris Saint Germain hasn't been as smooth. During his first season, Ramos suffered from injuries and missed a significant portion of it. In the current season, Ramos has made a big comeback and is Paris Saint Germain's first choice defender. The future of Ramos is under scrutiny since Milan Škriniar has been on PSG's transfer wishlist.
Alex Sandro (Juventus)- Left Back
Over the past seven years, the Brazilian has been Juventus' main player on left flank. The Brazilian has been a rampant force for the Old Lady, but he could also leave them next summer for free. Sandro has been extremely injury prone lately. Juventus is going through a rebuilding phase, and Sandro could also be involved.
N'Golo Kante (Chelsea)- Central Midfielder
After a lengthy injury, N'Golo Kante looks set to return to training for the blues in February. Despite achieving so much at Stamford Bridge, the French international is reportedly on his way out of London. He is the man responsible for all triumphs in the past from the Premier League title to the Champions League victory.
Adrien Rabiot (Juventus)- Central Midfielder
Andrien Rabiot's future continuously has been under big scrutiny. He was close to signing for Manchester United last summer but move failed due to his big wage bill. This winter window also, he is now linked to Arsenal. Rabiot had a really impressive World Cup and his club form also has been exceedingly well. Many clubs are after his signature if Juventus fails to renew his contract.
Trending World Football Articles:
Sergio Busquets (FC Barcelona)- Central Midfielder
Under Xavi, Sergio Busquets has regained his mojo. It is still unclear whether Busquets will continue to play for the Catalan club. Although Laporta and Xavi are trying to negotiate a new deal with him, Busquets has not yet decided. According to reports, he has already received big fat contract offers. Moreover, FC Barcelona are also searching for possible replacements for him in the market, such as Neves, Kante, and Jorginho.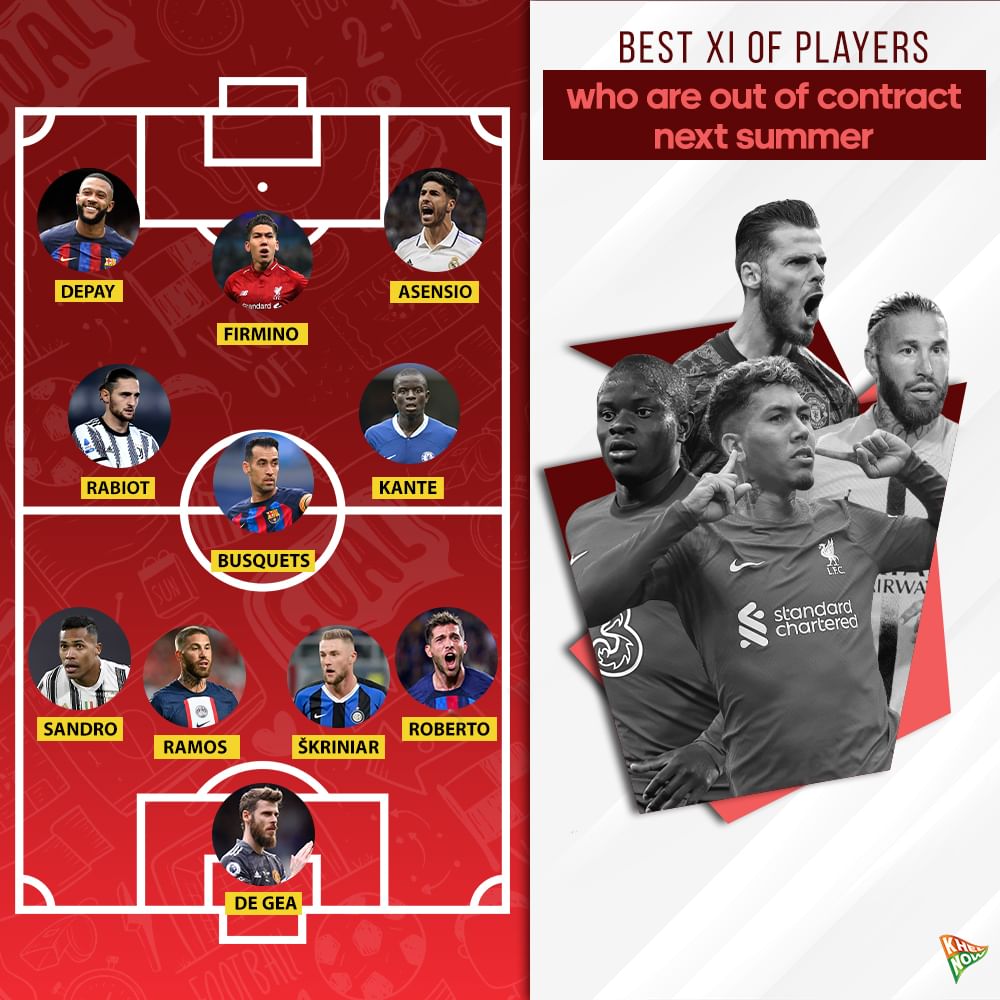 Marcos Asensio (Real Madrid)- Right Winger
Despite starting with a bang, Marcos Asensio has not been able to consolidate his position at Real Madrid. Even though he scored 10 goals in La Liga last season, Vinicius and Rodrygo have left him behind in the pecking order. Asensio is unlikely to sign a new deal as he is looking for regular football, which appears unlikely at Real Madrid. If that happens, Asensio could become a hot topic for a transfer next season.
Memphis Depay (FC Barcelona)- Left Winger
Depay's arrival at FC Barcelona was viewed as a sign of a new era and a brighter future. However, he hasn't had an easy time at the club, especially after Xavi arrived. Xavi doesn't think of Depay as a first choice name, and with so many quality options available in the squad, Depay's departure might not cause a big headache. 
Roberto Firmino (Liverpool)- Centre Forward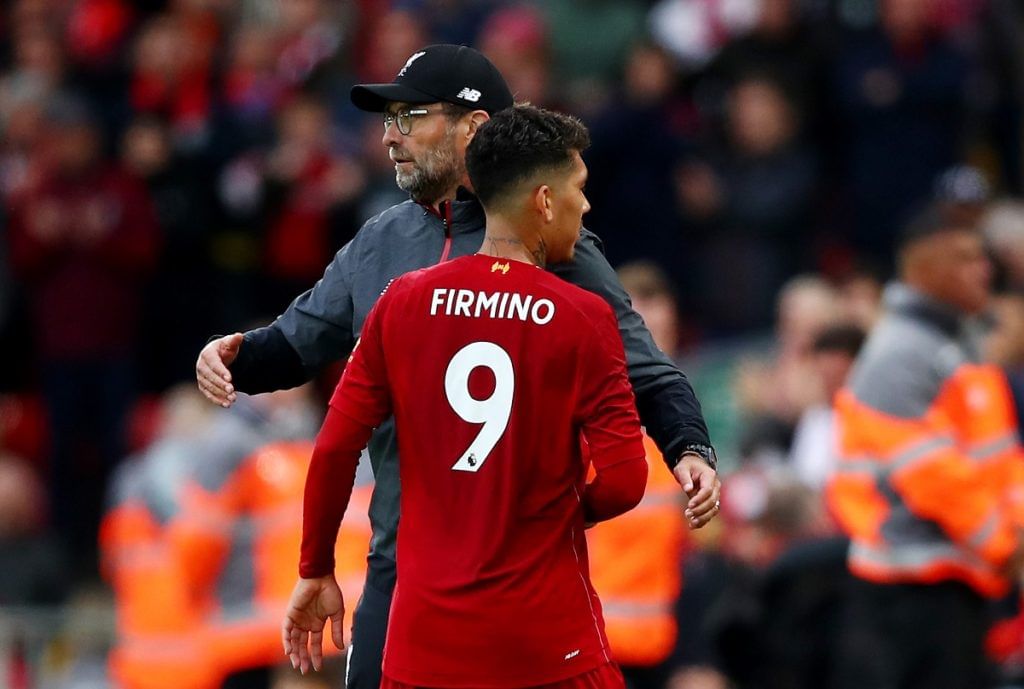 During Jurgen Klopp's reign at the club, Roberto Firmino is an important name. Despite being a fan favourite and a consistent performer, Firmino's future at Liverpool has been questioned since Nunez arrived. Although Klopp has publicly expressed his desire for Firmino to sign a new contract, he might opt for a new challenge if he continues to play a limited role.
For more updates, follow Khel Now on Facebook, Twitter, and Instagram and join our community on Telegram.