The 18-year-old has started each of the Black and Yellow's matches this season.
Jude Bellingham is arguably one of European football's most exciting teenage prospects right now. His sensational solo strike against Arminia Bielefeld only strengthens that assumption.
Watching him in action, it's hard to believe Jude Bellingham is still only 18. In Dortmund's opening-night 2-1 UEFA Champions League win at Besiktas, the teenager quite literally ran the show. On the greatest stage – and one of the most intimidating ones at that – he orchestrated events like an old master.
It was not surprising. After opening the scoring with a wonderful finish at the near post and producing an exceptional assist for Erling Haaland to net Borussia Dortmund's second with a fine dribble and cut-back pass from among a pack of Besiktas players, he was named as the Player of the Match.
By netting Dortmund's first Champions League goal of the season, he also bettered French World Cup winner Kylian Mbappe to become the youngest player in history to score in consecutive Champions League fixtures. With 56 touches, 10 challenges won and seven recoveries, he was more than worthy of his award after such a show of maturity.
Bellingham has been a starter on every matchday in the Bundesliga so far this season. That says enough of how highly he features in the thoughts of new coach Marco Rose. His poise and consistency bely his youth and place him right at the heart of this BVB team, begging the question: is Bellingham Borussia Dortmund's best player?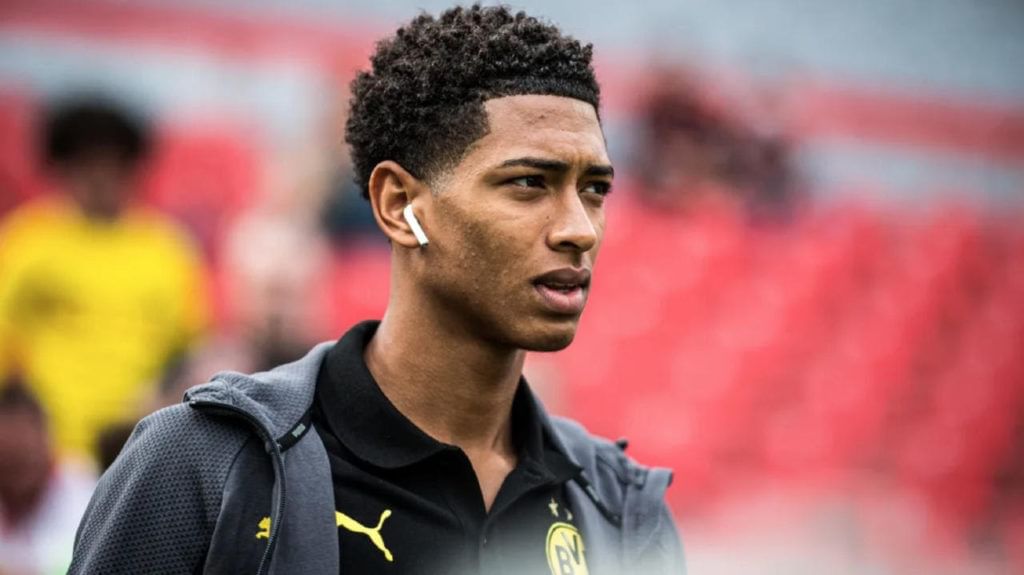 With the free-scoring Haaland sidelined for several weeks due to injury, Bellingham has an opportunity to further that claim. His solo effort last weekend was evidence that he is willing and able to rise to the occasion, with the spotlight now focusing more and more on his unquestionable talent.
Bellingham's goal-scoring threat
There is no doubt 'that' goal against Bielefeld will draw even more attention Bellingham's way. But his contribution can and should be measured in much more than goals and assists – even if those are becoming increasingly plentiful.
He has assumed the role of a box-to-box midfielder, or rather defined a new role; one where simply stating he can play as a No.6 or a No,8 does not do justice to what Bellingham can actually do. He can play anywhere, at any time, and do practically anything on a football field.
With his stamina and energy behind the 242 sprints he has made so far this season in the Bundesliga – ranking him seventh across the division in this statistic – he is an honest workhorse for Rose. The skills and sharpness he brings to the table suggest he might even be considered to fill in for Haaland.
Defensively, he underlined once again in that Besiktas game how he is not one to shirk the tackle. He won three tackles in Turkey – and he currently ranks third in the Bundesliga for overall challenges won, with 117. To put it simply, he can do as good a job defensively as he can going forward.
Such commodities are an absolute rarity. This is what makes Bellingham such a priceless piece of this Dortmund squad.
Blend Marco Reus together with Haaland. Add a pinch of Axel Witsel wherewithal and top it off with a sprinkling of Emre Can experience. And you come close to creating a midfield masterpiece. You come extremely close to Jude Bellingham.
For more updates, follow Khel Now on Twitter, Instagram and Facebook.