ISL- Indian Super League
Borussia Dortmund announce day-long virtual stop in India on summer tour
The tour will feature a challenge with cricketer KL Rahul, an interaction with Hyderabad FC and more.
With a punchy slogan ''09 Days Around The World'', the 20-21 DFB-Pokal winner Borussia Dortmund announce their 2021 Summer Virtual Tour. From July 10 to 18, BVB will make virtual stops in nine countries spanning three continents, including the U.S.A, Brazil, Poland, India, Japan, South Korea, Vietnam, Singapore and China.
Powered by BVB's international main sponsor Evonik, the 2021 Summer Virtual Tour aims to connect the club with their international community and partners on an in-depth level, allowing fans from the nine participating countries to immerse themselves in black and yellow.
''As the world continues to fight the pandemic, it is very important for us to be able to demonstrate just how close our relationship is with our fans, friends and partners worldwide,'' said Carsten Cramer, BVB Managing Director.
He further added: ''As the pioneer of virtual tours among the European football clubs last year, we successfully demonstrated Borussia Dortmund's creativity and agility in strategic planning and operations. Since the pandemic outbreak, our effort in digitisation has turned into a transformative strength. We are now ready for a 2.0 version with broadened concept and scope that reflect our identity: intensity, authenticity, loyalty and ambition. Of course, all of us are eagerly awaiting the next physical touring opportunity. Nevertheless, we are confident to deliver "Echte Liebe" together with our partners to international fans this summer.''
Seamlessly integrating digital content and onsite activities, BVB design a 360° experience for the international fans, creating a unique impression of the black and yellow wave on the go. Global fans can expect a variety of curated events, such as special fan club gatherings, BVB youth player and partner challenges, training livestreams and exclusive meet and greet with first team players and BVB legends, among others.
In addition to the four participating countries from last year's Asia tour, five countries are new to the list, including the U.S.A., Brazil, Poland, India and South Korea. Celebrity takeovers and special challenges featuring the Indian cricketer KL Rahul, South Korean left-back Young-pyo Lee and BVB defender Lukasz Piszczek will take place to further celebrate cultural diversity among BVB's international fan base.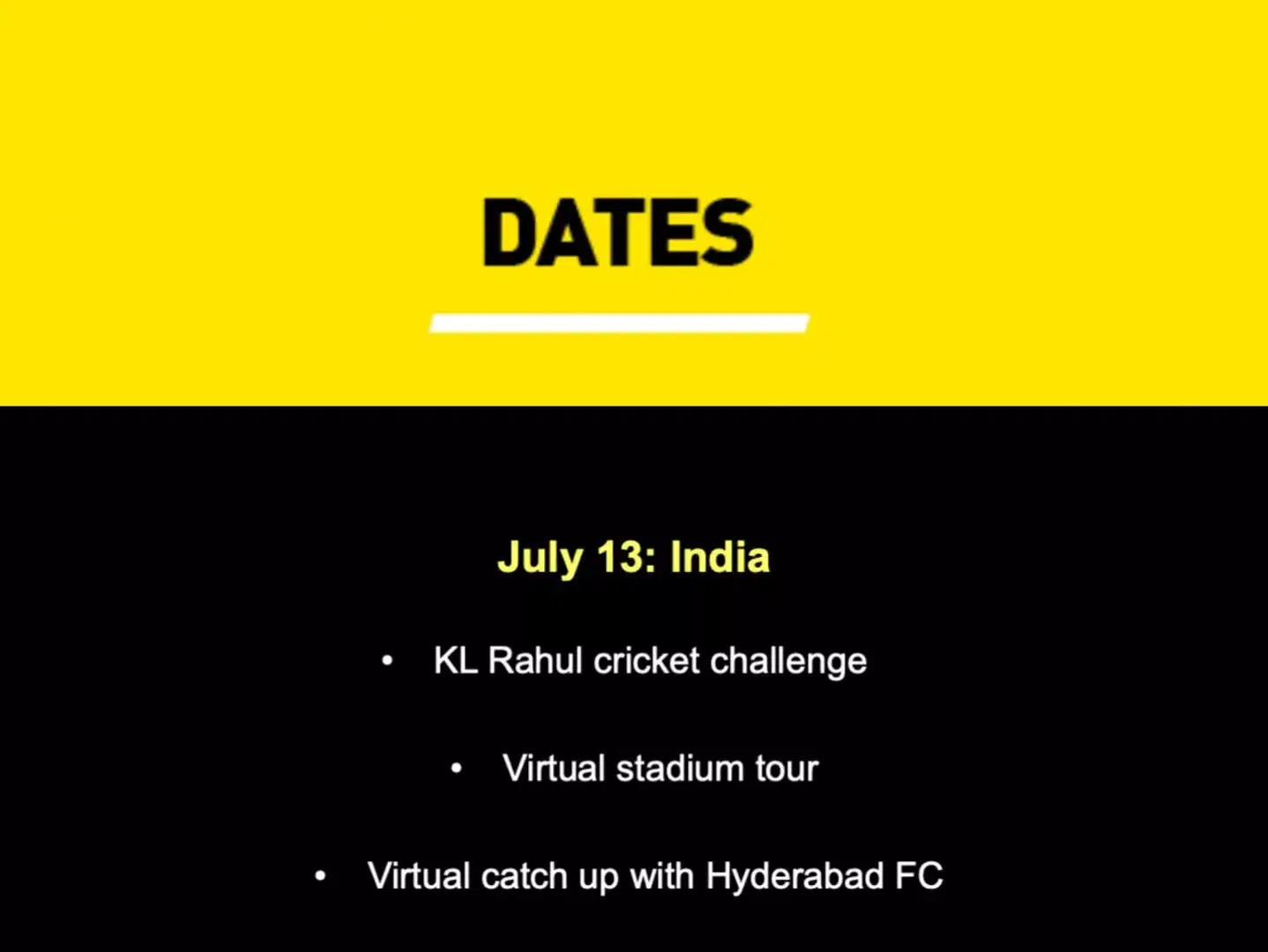 Benedikt Scholz, BVB's Head of International & New Business, gave a concrete example of how the tour is designed and geared for actions both online and onsite: ''During our first stop in the United States, fans in New York will not only receive the opportunity to virtually interact with a BVB player and legend Patrick Owomoyela, but also participate in a NYC fan club surprise visit and attend BVB's branding event at the Puma flagship store on Fifth Avenue. As we move on to Brazil, our South American fans will be able to tune in to the exclusive BVB Legend Talk, featuring six legends including Márcio Amoroso and Dedé, and then join us at the São Paulo Soccer Museum for a special event with Márcio Amoroso and Ewerthon in celebration of the national soccer day.
"And for China, as the last stop of the tour, we will celebrate our fifth DFB-Pokal title in four cities, bringing the Pokal trophy to the local fans for a one-of-its-kind experience. Throughout the tour, we challenge ourselves to create more relevant and impactful connections with our fans and partners in their home countries," he added.
In addition to the country-specific themes, other highlights of the tour include the launch of BVB's international app which delivers captivating content and allows integrated communication between the club and fans; the Black and Yellows will live stream their training session on Twitch in preparation for a friendly match; and the final round of the BVB Global Freestyle Challenge, a collaboration with the World Freestyle Football Association, will conclude on the last day of the tour with a special BVB Freestyle World Champion show in Shanghai, China.
For more updates, follow Khel Now on Twitter, Instagram and join our community on Telegram.