World Football
Analysis: How Christopher Nkunku is transforming himself into RB Leipzig's talisman
By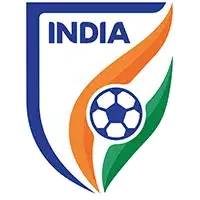 Joseph Biswas
The young forward has already found the net on 11 occasions this season.
Christopher Nkunku's performances for RB Leipzig of late are enough to suggest that the gap left by the departure of Timo Werner to Chelsea in 2020 has now been filled.
When Werner, who scored 95 goals in 159 games for the Red Bulls, of which 78 were in the Bundesliga, moved to London, deep furrows of concern could be seen among Leipzig hierarchy as they sought to fill the inevitable void the German forward would leave.
Eighteen months later, it appears they have found the solution by thinking out of the box. Coach Jesse Marsch has remoulded Nkunku in such a way that the Frenchman is producing the kind of numbers that would draw Werner's envy, in a role that is beginning to look more and more like the one Leipzig's former forward operated in.
Nkunku has five goals and five assists from 11 league appearances in 2021/22, but it is more the eye-catching manner in which he has been performing that has got tongues wagging all over the old continent.
"He's an absolute joy to watch," said former Bayern Munich and Germany captain Philipp Lahm, paying tribute to the 24-year-old who has also scored five goals in four UEFA Champions League matches this season, putting goals past the likes of Paris Saint-Germain and Manchester City.
On week 11 of the Bundesliga, he was the one-man show which earned Leipzig a crucial-looking 2-1 win over Borussia Dortmund, with a goal and an assist. Not only did his involvement in those goals stand out, however, with a particular moment as he waltzed past Dortmund defenders Thomas Meunier and Mats Hummels dominating the football searches on YouTube and social media.
With two pirouette stepovers followed by a shot that struck the right-hand post, there was one other name coming out of pundits' mouths – that of Nkunku's compatriot Zinedine Zidane.
Already being named in the same breath as the France legend is another feather in the cap of Matchday 11's Man of the Matchday, with his best-ever season so far getting better and better.
"Christo's outstanding right now," said Marsch, who had the intuition of moving the talented ambidextrous all-rounder into a more central position, and above all central to his plans and playing philosophy. "Of course he's attracting a lot of attention."
Against Dortmund, Christopher Nkunku – having advanced his tally of appearances for the club to 100 in the 2-2 draw with his former club PSG – also advanced his playing position to operate alongside Yussuf Poulsen as a centre forward. It was a position Werner had thrived in during his time at the club and a role Nkunku also appears to relish. He drifted wherever he could to drag the visiting defence out of shape in a freer false No.9 role, using his slick skills and dribbling quality to rip holes in the Dortmund defence.
"He was the best man on the pitch today," Poulsen said of the Frenchman. "He's a great player. We're very lucky to have him in our team, and to have his 100th game and then perform like this is a nice gesture."
Across the Bundesliga, only Robert Lewandowski (14), Erling Haaland, Thomas Müller (both 12) and Anthony Modeste (nine) have been directly involved in more goals than the Leipzig man (eight) so far this season.
While he still has a way to go to match Werner's final season in Leipzig, with 28 goals and eight assists, Marsch's masterstroke in redefining his role appears to be paying off. In fact, a closer look at his return this season confirm that his form took a turn from the moment he was moved inside from the wing on Matchday 6, when he contributed two goals and as many assists in a 6-0 win over Hertha Berlin.
Since then, Christopher Nkunku has played 512 Bundesliga minutes and had a direct hand in a goal once every 64 minutes. Werner's average in 2019/20 was a goal or an assist every 78 minutes.
Nkunku is therefore right on track to eclipsing a man Leipzig thought they would struggle to replace.
For more updates, follow Khel Now on Twitter, Instagram and Facebook.
posted in :