These names have tasted the pressure of rivalry on both sides.
A new chapter in the Revierderby between Borussia Dortmund and Schalke is set be written this Saturday (17th September) on matchday seven of the Bundesliga. In German football, the Revierderby is one of the oldest and fiercest derbies. There have been a number of close matches and high-temperature clashes between both the giants over the years.
Although Schalke was the dominant side in the early years of this rivalry, Dortmund currently leads the head-to-head in the Bundesliga with 36 wins to Schalke's 32. And like all the rivalries in the world, there are some big names who have plied their trade for both clubs.
Today, we look at players who enjoyed both sides of the rivalry.
5. Steffen Freund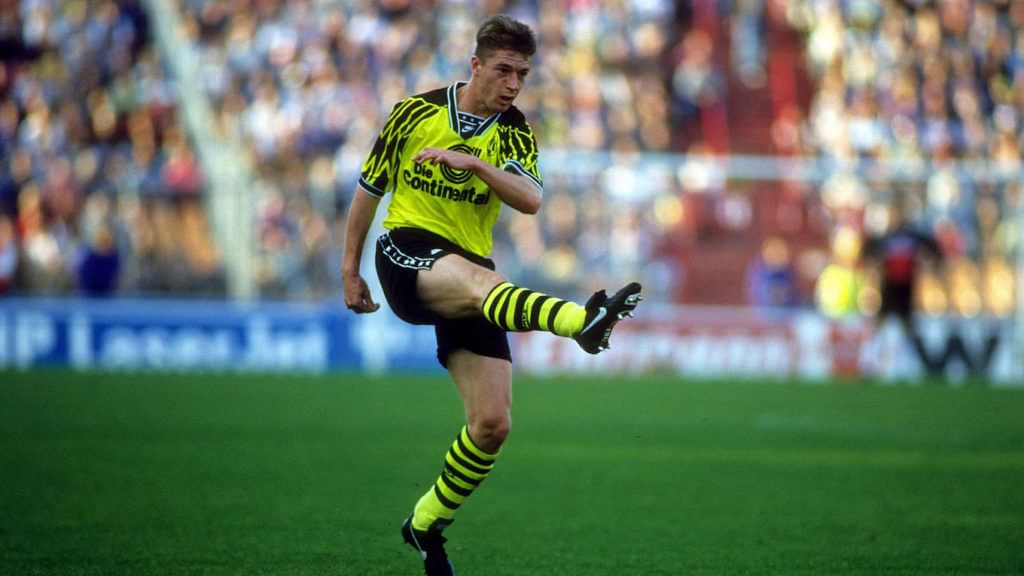 Steffen Freund is a former German defensive midfielder and an iconic player of German football during the 90s. Freund began his professional career with his hometown club BSG Stahl Brandenburg, where he attracted attention with his spirited performances. He was soon signed by Schalke 04 during the summer of 1991. At Schalke 04, he didn't make a major impact despite arriving with big expectations.
After two years, Freund had become a surplus player for Schalke 04, and in 1993, he was sold to Borussia Dortmund, which changed his entire career. The yellow and black jersey launched his career; he led Dortmund to the league title in the 1994-1995 and the 1995-1996 seasons. During this tenure, he also played an important role in Dortmund's Champions League triumph in 1996-97. Having spent five seasons at Borussia Dortmund, Freund then switched to Tottenham Hotspur to find a new challenge.
4. Felipe Santana
Felipe Santana is a Brazilian centre-back and one of the most recent names who crossed the border in this fierce rivalry. After his exploits with Figueirense in the Brazilian top division, the defender was signed by Borussia Dortmund in 2008. Regarded as a big talent, Dortmund signed him for €2 million on a five-year contract.
His reign began on an encouraging note, but injuries hampered his progress. In five seasons, Santana made just 95 appearances for the club and was considered a flop. However, Schalke 04 decided to sign him for €1 million during the 2013 summer window, giving him a big chance. Again, Santana struggled with injury and inconsistency in his two seasons with Schalke 04.
3. Christoph Metzelder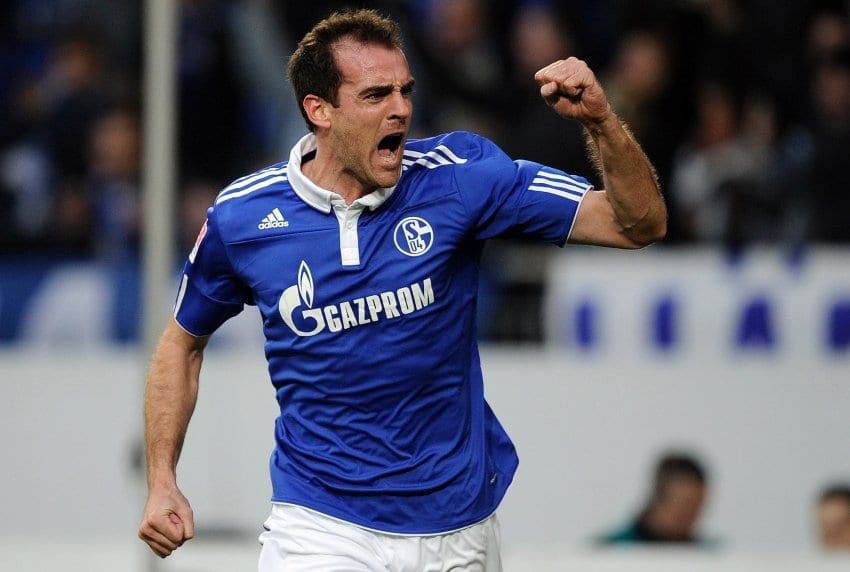 Christoph Metzelder is a former German centre-back who could have been the next big thing in German football had injuries not ruined his career. Metzelder began his career with Preußen Münster, where he impressed in his debut season before being signed by Borussia Dortmund the following year. In his seven seasons at Westfalenstadion, the German defender established himself as a big name in the Bundesliga and also played for the German national team.
During the 2007 summer window, Real Madrid signed Metzelder on a free transfer, giving him his biggest breakthrough. However, It was a downward spiral for him after he joined the Spanish giants. A number of injuries plagued him, and he even had to undergo many surgeries. After finishing his torrid time in Madrid, he returned to Germany and signed for Schalke 04. However, his return to Germany was not a fairy-tale as he continued to struggle.
2. Jens Lehmann
Jens Lehmann is a legendary German goalkeeper. He's one of the few players to make 100+ appearances for both Schalke 04 and Borussia Dortmund. Lehmann began his career with Schalke 04, where he became one of the best players in the league. He soon became a target for many European clubs and was signed by AC Milan in 1998. However, Lehmann left Milan after spending six months at the club.
He returned to Germany and continued his journey. Lehmann made a big name for himself while at Dortmund and was again on the wishlists of many major European clubs. In 2003, he signed for Arsene Wenger's Arsenal, where he emerged as one of the best in the world. Lehmann was part of Arsenal's 'Invincibles' squad and it was he who kept their defensive record blemish-free for years.
1. Andreas Möller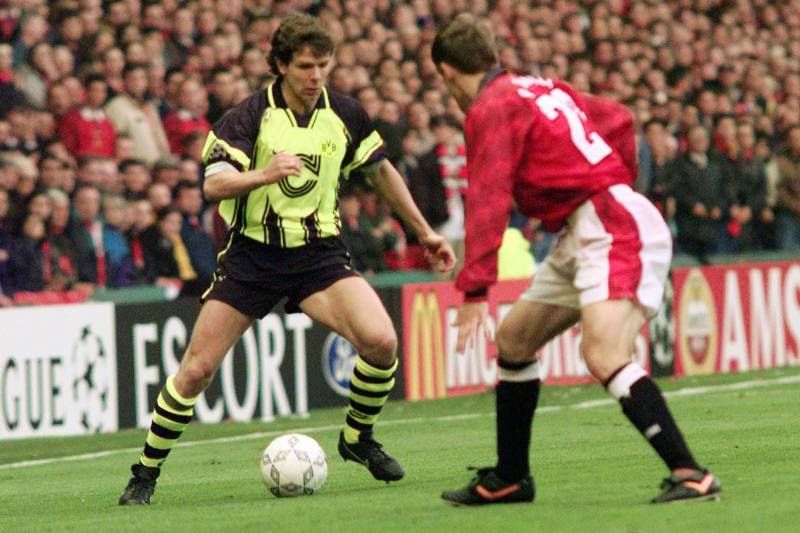 When it comes to Revierderby, no one can forget Andreas Möller, whose switch from Dortmund to Schalke in 2000 nearly led to a war between the fans. Dortmund's golden years in the mid-1990s were solely due to Andreas Möller. It was Möller who helped Dortmund win two consecutive Bundesliga titles in 1994-95 and 1995-96 and their last Champions League title in 1996-97.
Despite being a beloved Dortmund player, he signed with Schalke in the summer of 2000, which marked the beginning of a new era in this rivalry. The German attacking midfielder played sparingly after his transfer to Schalke 04 and never found the same magic there.
For more updates, follow Khel Now on Facebook, Twitter, Instagram, Youtube and join our community on Telegram.