World Football
Can Florian Wirtz become the next Kai Havertz at Bayer Leverkusen
By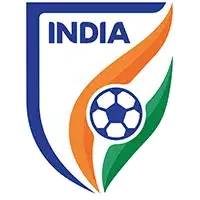 Joseph Biswas
The 18-year-old has scored six goals and made four assists already this season.
Florian Wirtz isn't only living up to his billing as Kai Havertz's successor at Bayer Leverkusen. The 18-year-old German international is proving himself to be ahead of the Havertz curve.
Havertz was understandably a fan favourite at the Bay Arena and when Leverkusen chief Rudi Voller described the youngster as Leverkusen's best-ever player, there was, perhaps surprisingly, little public pushback against the Germany international's claim.
This is a side that have been second in the Bundesliga five times and finished as runners-up to Real Madrid in the UEFA Champions League final in 2002; a club who have boasted Michael Ballack, Toni Kroos and Arturo Vidal over the years – in Havertz's very position!
But such was Havertz's impact. Havertz left for Chelsea at the start of September 2020 with 46 goals and 31 assists in 150 appearances in all competitions with Leverkusen under his belt – plundered, for the most part, from midfield.
If there is some argument as to whether he is Leverkusen's greatest ever, there can be very little that Chelsea's 2020/21 Champions League match-winner is one of the most promising midfielders on the planet.
Happily for Leverkusen fans, in Wirtz, Die Werkself have a player on an alarmingly similar trajectory.
Havertz won the Fritz Walter Gold medal, an award recognising the most promising youth talents in Germany, at the U19 level in 2018. Wirtz has already collected gold at U17 level. Havertz was also Leverkusen's youngest debutant and goalscorer, until Wirtz came along.
Just two weeks past his 17th birthday when he made his debut in a 4-1 win at Werder Bremen in May, Wirtz overtook Havertz as Leverkusen's youngest scorer when he found the target in a 4-2 loss to champions Bayern Munich at the tender age of 17 years and 34 days.
The result may not have gone Leverkusen's way, but the manner of Wirtz's goal was cause enough for optimism. Havertz missed the game with injury, and Bayer were trailing 4-1 with a minute to play. Wirtz's head never went down, though, and his consolation strike was one to remember.
He had the wherewithal to find space in behind Lucas Hernandez, the technique to work the ball onto his supposedly weaker left foot, and the confidence to steer the ball beyond a Manuel Neuer who has a rather robust claim to be considered the greatest goalkeeper of all time.
"Flo can do everything," explained Jörg Jakobs, academy director at Wirtz's former club Cologne and perhaps the only person watching not surprised by what the youngster had done. "He's playful, has great technique, incredible game intelligence, is fast with the ball and is a great dribbler. If he stays fit, he's at least in the same category as Havertz."
Germany legend Lothar Mätthaus doubled-down on Jakob's comments, saying: "He will be the second Kai Havertz… He will go the same way as Havertz. In a few years, we will see him play for the Germany national team and we'll see him play for a big, big team in Europe."
It's a big claim, but Florian Wirtz himself has the ambition to continue surpassing his former teammate.
"In training, I try to emulate how [Havertz] acts in front of goal and how he moves between the spaces," Wirtz told Sport Bild at the turn of 2021. "It's an incentive for me to become even better than Kai. I always want to be the best and hate to lose."
Crucially, he has the trousers to match the mouth. Having become the first 17-year-old to five Bundesliga goals when Leverkusen despatched VfB Stuttgart on Matchday 20 of the 2020/21 campaign, Wirtz continues to rewrite the history books in his second full season of top-flight football.
In September 2021, he set a new best-mark as the youngest player in Bundesliga history to reach seven goals, aged 18 years, three months and 25 days. Timo Werner held the previous best-mark. The teenager made it a record 10 Bundesliga goals before the month was out, usurping Lukas Podolski in the all-time annals.
Havertz was one year older when he hit the same number, on his 63rd Bundesliga appearance, and has just the one goal and assist to show for his first eight competitive assignments with Chelsea in the early part of 2021/22.
With his next birthday not until 3 May 2022, it's fair to assume Wirtz will at the very least move ahead of his predecessor and freshly minted record-holder Gio Reyna as the quickest to 50 German top-flight appearances.
Combining steel and silk, Leverkusen might well have replaced Havertz's leadership qualities, as well as his obvious attacking talent.
Wirtz trumps Havertz for goal involvement, and scores 100 percent for clear-cut chance conversion compared to the Chelsea man's 33.3 percent at the same age. Havertz is 0.06 percent ahead for challenges won and beat Wirtz for pace by a nose, but was half a mile behind for distance covered per game, and set off on six sprints fewer per 90 minutes.
"He has a combination of potential and extreme determination which is extremely rare," Jakobs continued. "I've rarely seen an attacking player who works so hard at tracking back, despite the fact he could rely solely on his offensive ability. He wants to win every defensive duel as well, and that makes him a complete player."
Leverkusen are not short on elite-level talent. Patrik Schick tied Cristiano Ronaldo for goals at UEFA Euro 2020, Moussa Diaby is one of the Bundesliga's most effective wingers on his day, and Paulinho is fresh off winning Olympic gold with Brazil. But in 2021 Golden Boy nominee Florian Wirtz, Leverkusen have a player capable of motoring past them all – including Havertz.
"The speed of Florian's development is special," Völler recently told SportBild of Wirtz. "Like Kai Havertz, all possibilities are open for him. He will advance in exactly the same way."
For more updates, follow Khel Now on Twitter, Instagram and Facebook.